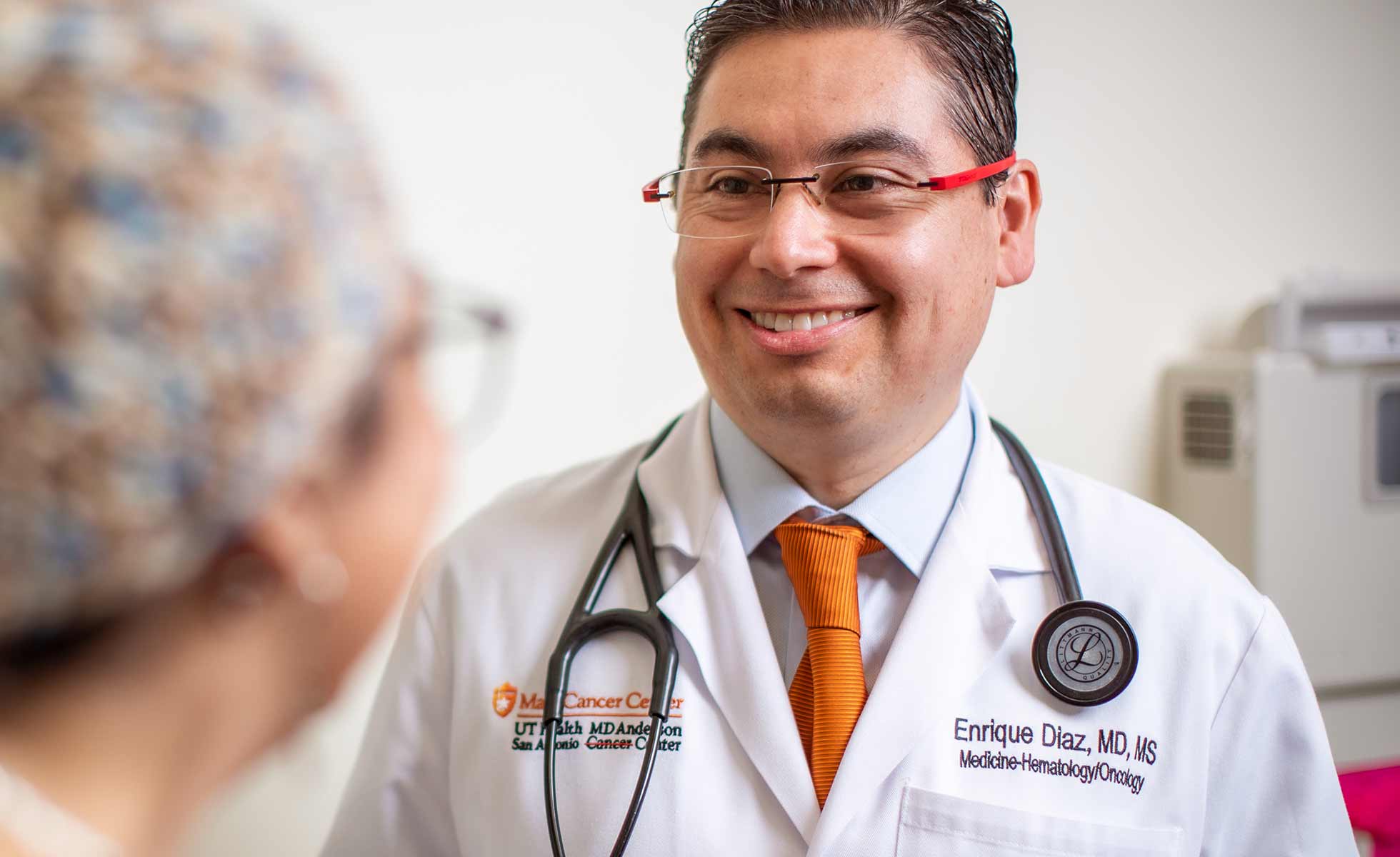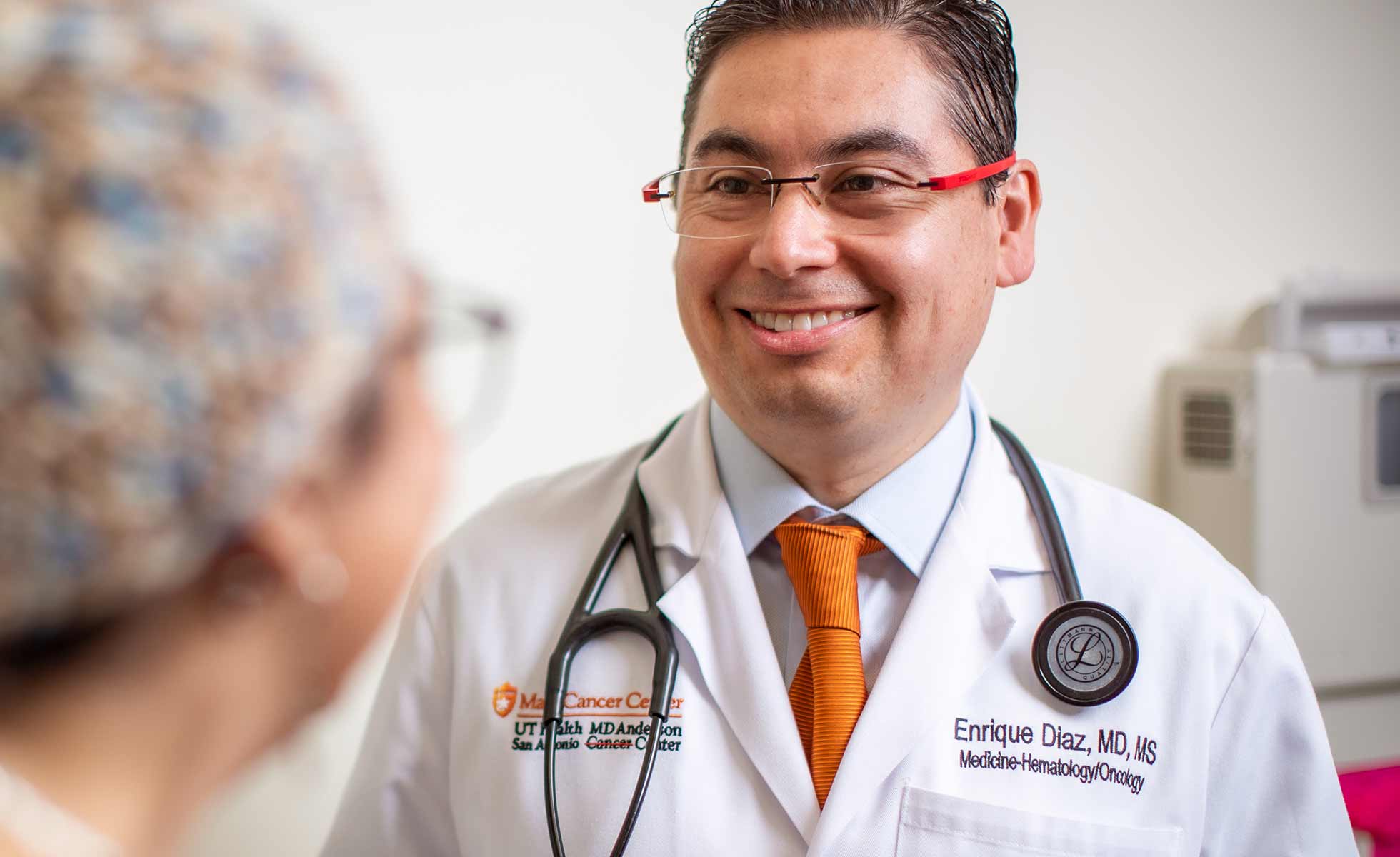 Skin cancer can affect anyone. At Mays Cancer Center, home to UT Health San Antonio MD Anderson Cancer Center, you have access to specialized skin cancer specialists. Our board-certified dermatologists have extensive training and deliver precise care.
Take the first step by visiting our cancer experts for testing, a second opinion or to learn about treatment options.
Our team includes cancer experts from different medical specialties who share a commitment to delivering precise, personalized care.
Search our provider directory