Why choose us for melanoma care?
Melanoma is a less common but serious form of skin cancer that requires prompt attention and specialized expertise. At Mays Cancer Center, home to UT Health San Antonio MD Anderson Cancer Center, you're in the hands of highly trained experts.
Our board-certified dermatologists are skilled in detecting all types of melanoma, including rare forms. These specialists work closely with cancer doctors and other specialists to deliver exceptional care using surgical precision and therapies based on research.
Find out more about our skin cancer program.
What you need to know about melanoma
Melanoma is cancer that starts growing inside melanocytes, pigment forming cells which occur in the skin as well as other tissues, such as in the mouth, GI tract or eyes. These are the same cells that are responsible for determining skin tone. Melanoma may pose a serious threat to your health if not detected in early stages.

Melanoma is affecting younger women (in their 20s and 30s) in increasing numbers. Other factors, like having had a severe sunburn at some point in your life, can increase your chances of developing melanoma.

Melanoma may develop from a mole (one you already have or a new mole-like growth) on areas like the face, arms or legs that receive more frequent sun exposure. Melanoma can occur anywhere on the body, including places that are hard to spot (like between your toes).

Skin cancer screening is essential for early detection of melanoma. Check your entire body monthly for unusual skin changes and see a board-certified dermatologist for regular skin checks to help detect cancer in early stages. Our team can assess your cancer risk and help you protect your long-term health with a personalized

skin cancer screening

plan.

At our tumor boards, highly skilled specialists with diverse medical training in melanoma care come together to discuss individual cases. Doctors determine the most appropriate treatment path for you. Your care may include newly available treatments or clinical trials for eligible patients.
How to talk to your doctor about melanoma
If melanoma affects you or someone you love, you may have many questions. You can trust our dermatology and cancer specialists to provide research-based guidance and support you throughout your care.
After a thorough evaluation, a member of our team will explain what you need to know about your diagnosis and treatment options. Having a family member or other loved one participate in your care may offer valuable support and comfort.
We encourage you to bring up questions or concerns at any time. We take time to listen and address any concerns, making a point not to rush you.
It may be helpful to ask us about:
Additional tests

 

you may need to confirm a diagnosis or guide treatment

Cancer details,

including the size and type of melanoma skin cancer

and whether cancer has spread

Treatment options,

 

including any clinical trials for which you may be eligible

Potential treatment side effects

and how our

patient and family services

can help you manage them

Screening and prevention,

including skin safety tips and how often your doctor recommends

skin cancer screening

to help protect your health moving forward
Types
We offer expertise in all types of melanoma, including:
Superficial spreading melanoma:

This more common type of melanoma may develop on the trunk in men and on the legs in women.

Nodular melanoma:

These melanoma cells may grow quickly or spread to other parts of the body.

Lentigo maligna melanoma:

This type may grow more slowly. It commonly affects skin on the head, face or arms that has long-term sun damage.

Acral lentiginous melanoma:

This melanoma often grows on the palms, soles and nails. It is more common in people of African, Hispanic or Asian descent.
Symptoms
Melanoma symptoms vary widely. Our team promotes the ABCDE approach to help people screen themselves by looking for five key characteristics of melanoma and improve cancer detection.
Knowing the common signs of melanoma can help you decide when to call your doctor about unusual changes in your skin:
A for Asymmetry:

Is the spot or lesion (flat or raised area that may be discolored) asymmetric, with one side looking different than the other?

B for Border:

Is the border of the lesion very uneven?

C for Color:

Are there different colors within the lesion?

D for Diameter:

Is the lesion growing or greater than 6 millimeters wide (about the size of a small pearl)?

E for Evolution:

Is the lesion changing in appearance or symptoms (newly bleeding or itching)?
Diagnosis
A board-certified dermatologist will perform a thorough physical exam to evaluate your concerns. To learn more about your health condition, your doctor may recommend further tests, such as:
Biopsy:

A dermatologist removes a small tissue sample for further analysis under a microscope to confirm or rule out a cancer diagnosis.

Imaging tests:

Advanced imaging tests can show clear evidence of whether or where cancer has spread inside your body.
Our dermatologists have received rigorous training, analyzing thousands of skin cancers underneath a microscope. This expertise helps you receive a precise diagnosis and the most appropriate treatment for your needs.
Learn how you can detect possible melanoma with skin cancer screenings.
Treatment
Doctors often recommend surgery to remove melanoma. For early-stage melanoma growths, you may not need additional treatments.
We consider the specifics of your case (including a cancer's location, size and thickness) to tailor the most appropriate treatment course for you. In some cases, your care team may also recommend head and neck reconstructive surgery. Our team includes highly trained surgeons who focus on repairing tissues of the face, neck and scalp after cancer treatment.
Melanoma skin cancer treatment may include cancer-destroying medications (like chemotherapy or targeted therapies) that work in different ways. In some cases, radiation therapy may enhance treatment or help relieve symptoms of advanced disease. Learn more about cancer treatments.
Our dermatologists work closely with several types of cancer doctors, including surgical oncologists, medical oncologists and radiologists, to provide a high level of expertise and expanded options in melanoma care.
Melanoma treatment can take a toll on your body, mind and spirit. We offer symptom management, emotional support and other therapies focused on your comfort and healing. Learn more about our supportive cancer care clinic.
Research and clinical trials
Our physician-scientists participate in a large network of clinical trials that explore new avenues for cancer treatment. Your doctor will explain how evolving therapies available in clinical trials may benefit you at any point during your care, if you are eligible.
Read more about cancer research and clinical trials.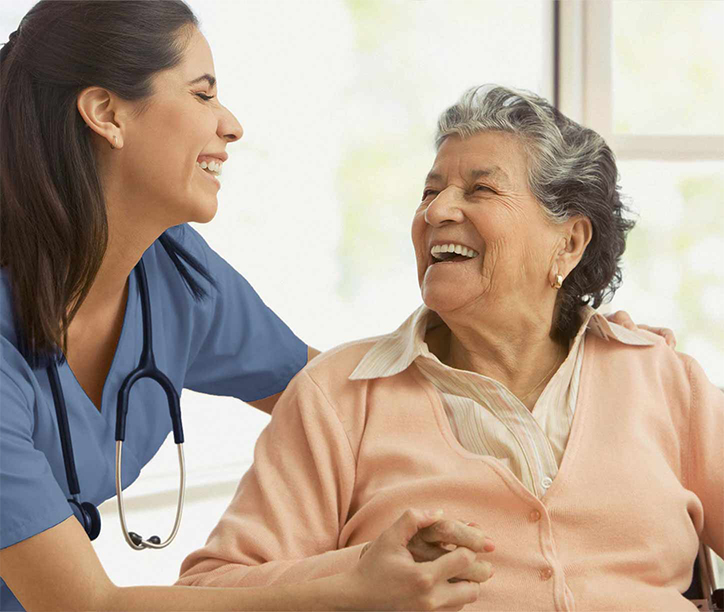 Take the first step by visiting our cancer experts for testing, a second opinion or to learn about treatment options
Clinical trials help researchers evaluate new therapies before making them available to the public. Mays Cancer Center is the only National Cancer Institute (NCI)-designated cancer center in Central and South Texas. This designation can provide early access to clinical trials for eligible patients.
Clinical trial opportunities for melanoma
Our team includes cancer experts from different medical specialties who share a commitment to delivering precise, personalized care.
Search our provider directory