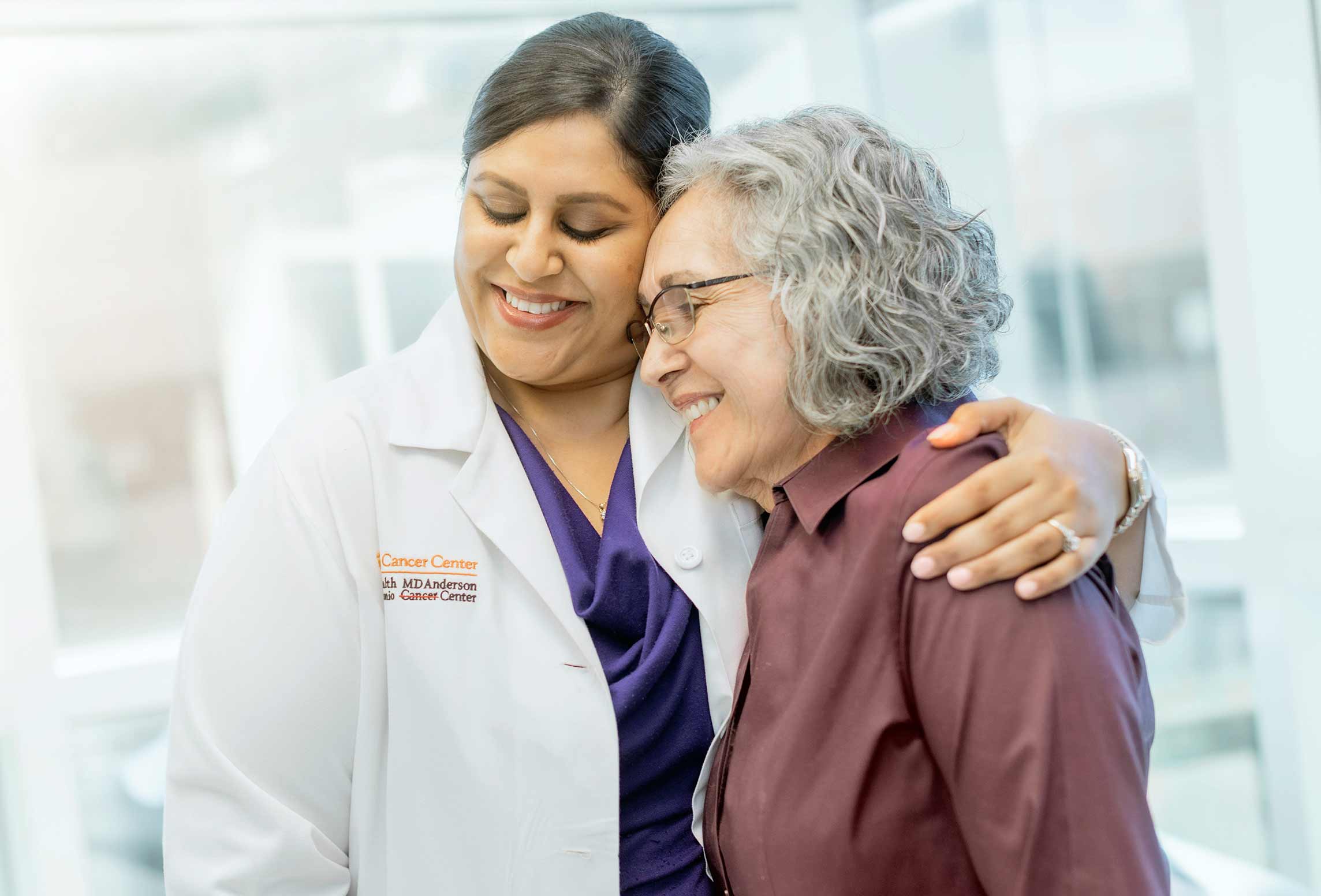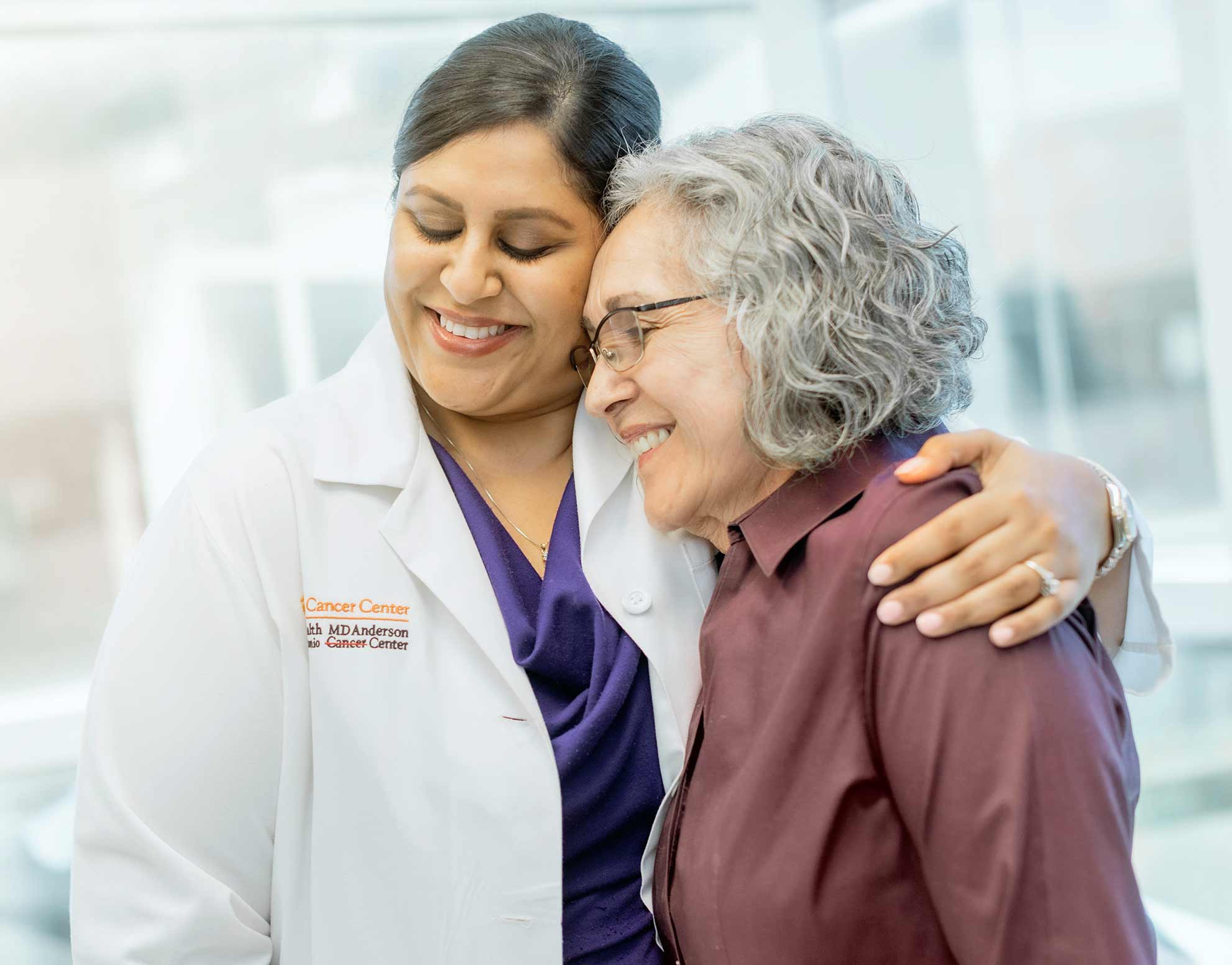 Doctors and Locations
We're home to some of the nation's top cancer specialists, researchers and clinics. You can expect a high level of care, with treatments tailored to your needs. Our team of expert providers offers a compassionate approach in a comfortable setting.
Delivering patient care that is beyond measure.
Mays Cancer Center, home to UT Health San Antonio MD Anderson Cancer Center, has been your source for exceptional cancer care since 1974. Our partnership with MD Anderson Cancer Center combines the strengths of our two organizations to offer leading cancer treatments here in San Antonio.
If you or a loved one needs cancer care, you can search our doctors and clinics to learn more.
Our doctors and clinics
You'll receive personalized care from highly trained, committed cancer specialists. All our cancer doctors have additional, specialized training through fellowships. Some have completed fellowships in specific cancers or treatment areas, adding to their expertise.
Our doctors are also scientists who conduct groundbreaking research at Mays Cancer Center. If eligible, you may be able to access innovative advances in diagnosis and treatment. Find a doctor in our provider directory.
With all our cancer clinics in one location, it's easy for you to receive care. You'll receive testing, treatment and support services at Mays Cancer Center near the UT Health San Antonio campus. Find a clinic in our clinic directory
Resources for physicians and other health professionals
Mays Cancer Center offers tools and resources to help doctors, researchers and other health professionals in patient care, education and research. Find training opportunities, clinical resources, patient referral information and career development support for physicians.
We work with health care providers across Central and South Texas to provide high-quality care and services for our shared patients. Find out how to refer a patient to Mays Cancer Center.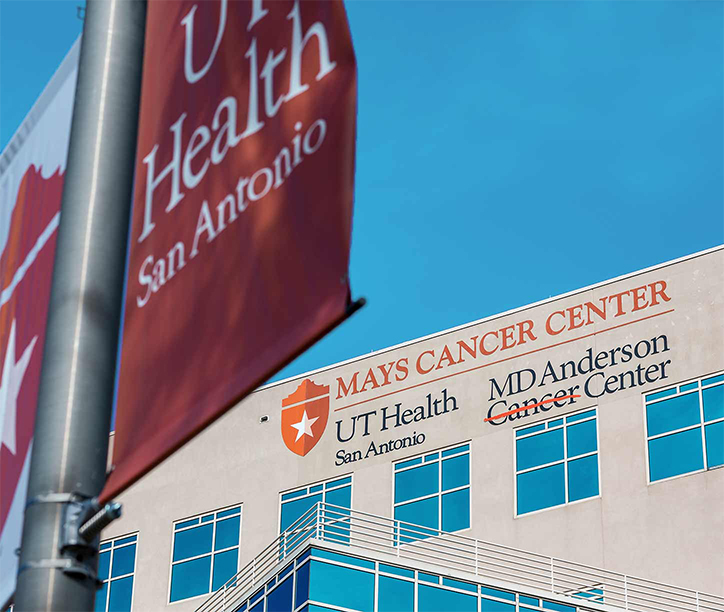 Find answers to frequently asked questions (FAQs) about visiting the Mays Cancer Center.