Why choose us for actinic keratosis care?
Actinic keratosis is a rough, scaly patch of skin that is considered a precancer. At Mays Cancer Center, home to UT Health San Antonio MD Anderson Cancer Center, our team is expertly trained to diagnose and treat all types of precancerous skin growths.
You'll be under the care of board-certified dermatologists who have received in-depth training into what actinic keratosis looks like and how to treat it.
We use leading actinic keratosis treatments in your care. We also customize a plan with scheduled skin cancer screenings to help you protect your long-term health.
Find out more about our skin cancer program.
What you need to know about actinic keratosis
Actinic keratoses (plural) may present in different ways. They often look like a crusty, scaly or dry area of skin. Also called solar keratosis, these precancerous growths commonly show up on parts of the body that get a lot of sun (like the face and neck).

Actinic keratosis doesn't mean you have cancer. But some of these patches can eventually turn into

squamous cell skin cancer

if left untreated. Because of this possibility, having actinic keratosis increases your chances for developing skin cancer at some point in your life.

Our dermatologists are trained and experienced in recognizing the minute differences between actinic keratosis and other skin conditions. We use research-based treatments to help protect your health now and for years to come.

Certain factors, like fair (light) skin and indoor tanning, increase your chances of developing skin cancer. Regular

skin cancer screenings

can detect actinic keratoses or other skin issues before they become a serious problem.

Our team makes it easy to prioritize your health. We provide a wide spectrum of dermatology services at Mays Cancer Center. We'll recommend a personalized plan based on your risk and needs.
How to talk to your doctor about actinic keratosis
Our dermatologists and support team are here to help you safeguard the health of your skin. We take the time to evaluate you thoroughly and explain your treatment options in detail. We encourage you to involve family members or other loved ones in your care decisions, should that be helpful to you.
You might want to ask your doctor about:
Additional testing,

 

if any, you may need to inform your diagnosis or treatment plan

Condition details,

including what your diagnosis means for your risk of developing skin cancer sometime in the future

Treatment options,

 

including what steps you should take after treatment to protect your skin

Skin cancer prevention,

including skin safety tips and how often your doctor recommends

skin cancer screening

to help protect your long-term health
Types
Doctors classify actinic keratosis by where it shows up on the body and how cells look under a microscope. When actinic keratosis develops on the lip, it's called actinic cheilitis.
Our doctors are trained to recognize common and rare forms of actinic keratosis. This expertise helps us deliver the most appropriate treatment for you.
Symptoms
Actinic keratosis can affect any part of the body. Growths most often develop on areas (like the face, head and hands) that get a lot of sun exposure over many years.
Actinic keratosis symptoms commonly include a patch of skin that:
Looks scaly or crusty

Feels dry, rough or raised (like a bump)

Has a different color compared to the rest of your skin

Hurts or bleeds
Diagnosis
Doctors usually diagnose actinic keratosis by looking at the area in question during a thorough skin evaluation. In some cases, our specialists remove a tiny sample of tissue (called a biopsy) to analyze cells under a microscope.
You can take steps to help prevent skin cancer by carefully checking your skin (head to toe) for unusual changes. Doctors recommend you do a monthly skin check. You should also follow safe sun habits, like wearing sun protective clothing such as hats or shirts (identified on tags by the SPF 50+ label) or applying sunscreen 20 minutes before going outside.
Learn more about how skin cancer screenings can help prevent or detect skin cancer.
Treatment
Doctors recommend treating actinic keratosis. Doctors can't predict which actinic keratoses will eventually turn into cancer.
Our specialists tailor your treatment to your case, such as where the growth is on your body and your overall health. We go over all treatment options with you and decide together which therapies fit your situation. Learn more about cancer treatments.
Our specialists may recommend one or more treatments, including:
Photodynamic therapy:

A doctor applies medication to the growth for a short time. Then we expose the affected area to a special light that destroys cancer cells without damaging healthy tissue. We often recommend this targeted therapy for actinic keratoses on the head and face.

Cryosurgery:

A doctor sprays (or applies in another way) extremely cold liquid nitrogen under pressure to a precancerous growth, "freezing" it. In time, the growth falls off.

Chemical peel:

A specialist applies a medical-grade chemical to the affected area. The chemical causes the skin's top layers to slowly peel, removing the growth. New skin cell growth replaces the lost skin tissue shortly after treatment.
Curettage and electrodesiccation:

After numbing the affected area with local anesthesia, a doctor carefully scrapes away the growth. The doctor uses an electric needle to destroy any remaining precancer cells.
Research and clinical trials
Our large research program participates in wide-ranging clinical trials that seek to uncover new avenues for cancer prevention, screening and treatment. San Antonio's own physician-scientists developed several important cancer innovations within our institution.
Your doctor will explain how available clinical trials may benefit you, if you are eligible.
Read more about cancer research and clinical trials.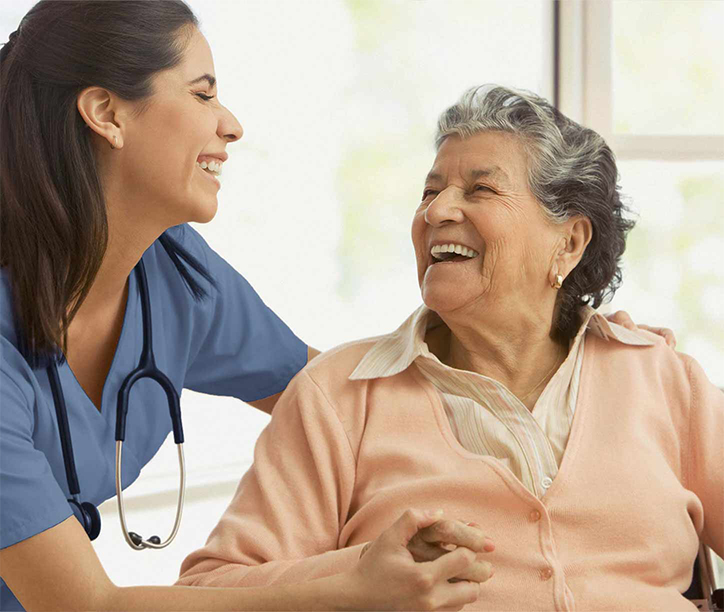 Our team includes cancer experts from different medical specialties who share a commitment to delivering precise, personalized care.
Clinical trials help researchers explore new ways to treat cancer before making them available to the public. Mays Cancer Center, home to UT Health San Antonio MD Anderson Cancer Center, is the only National Cancer Institute (NCI)-designated cancer center in Central and South Texas, offering eligible patients access to all types of nationwide clinical trials.
Clinical trial opportunities for actinic keratosis
Take the first step by visiting our cancer experts for testing, a second opinion or to learn about treatment options
Make an appointment