Why choose us for squamous cell skin cancer care?
Squamous cell carcinoma (SCC) skin cancer occurs when cancer cells grow out of squamous cells found in the top-most layers of skin.
At Mays Cancer Center, home to UT Health San Antonio MD Anderson Cancer Center, you have access to highly specialized care. Our dermatology and cancer experts care about meeting the diverse needs of San Antonio and surrounding communities.
Board-certified dermatologists use their expertise and leading treatments, such as Mohs micrographic surgery, to personalize care. Specialists team up to offer expanded options, including some of today's most exciting cancer advances, for complex cases.
Find out more about our skin cancer program.
What you need to know about squamous cell carcinoma skin cancer
Squamous cell carcinoma is the second most common type of skin cancer. In recent years, it has affected an increasing number of people. Many SCC skin cancers respond well to treatment.

SCC skin cancer commonly develops in areas (like the head or ears) that get more sun than other parts of the body. But it can occur anywhere, including the genitals. Learn more about

penile cancer

.
SCC skin cancer may start as a precancerous growth called

actinic keratosis

. Regular screenings with a dermatologist can detect and treat these precancer growths, helping prevent squamous cell cancers from forming. We can help you assess your cancer risk with a personalized

skin cancer screening

plan.
We treat many SCC skin cancers using in-office treatments or surgical procedures, including

Mohs surgery

. Our team includes a dermatologist who has intensive ACGME-accredited fellowship surgical training in this specialized procedure. Mohs surgery is widely considered the "gold standard" treatment for SCC skin cancer for its high level of precision.

Our dermatologists work closely with cancer doctors to expand treatment options for advanced or difficult-to-treat SCC skin cancer cases.

Doctors collaborate to determine the most appropriate therapies for your needs. Your care plan may include newly approved medications or clinical trial treatments, if you are eligible.

Squamous cells located inside the body (in the mouth, throat and other areas) can develop cancer. SCC skin cancers need different treatments than squamous cell cancers that occur inside the body. Learn more about

head and neck cancer reconstructive surgery

.
How to talk to your doctor about squamous cell skin cancer
If you've been diagnosed with skin cancer, you don't have to go through it alone. Our doctors and support team are here to provide helpful education and understanding.
We get to know many of our patients on a personal level, building trusted relationships over years of delivering compassionate care. We take the time to explain your diagnosis and treatment options in detail, and we partner with you in your long-term health.
Many patients choose to have a family member or loved one sit in on their appointments. We encourage that involvement, which can serve as an added layer of support throughout your care.
You might want to ask your doctor about:
Additional testing,

 

if any, you may need to inform your diagnosis or treatment plan

Cancer details,

including the size, skin location and type of SCC skin cancer

and the chance it could spread

Treatment options,

 

including any steps you should take after treatment to protect your skin

Potential treatment side effects and how you can manage them

Screening and prevention,

including skin safety tips and how often your doctor recommends

skin cancer screening

to help protect your future health
Types
There are many types of SCC skin cancer (also called cutaneous squamous cell carcinoma). Not all SCC skin cancers act the same way.
Some types of SCC skin cancers may be more likely to spread to other parts of the body, such as the lymph nodes. Certain SCC skin cancers pose a more serious threat to people with compromised immune systems due to an organ transplant or other health concern.
Our team includes experienced fellowship-trained surgeons who are trained in the nuances of SCC skin cancers. Their expertise helps us pinpoint the most appropriate treatment course for you.
Symptoms
SCC skin cancers often develop in areas (like the face or ears) that get the most sun exposure. But they can develop anywhere on the skin, including the genitals.
Squamous cell skin cancer symptoms include skin changes, which vary from person to person. A patch of skin may:
Look reddish or scaly

Feel rough to the touch

Develop a crust-like covering

Itch, hurt or bleed
Diagnosis
A thorough physical exam helps dermatologists evaluate SCC skin cancer symptoms. Performing a biopsy (removing a small piece of tissue to analyze under a microscope) can confirm or rule out a cancer diagnosis.
Our team includes specialized fellowship-trained and board-certified doctors (called dermatopathologists) trained to identify tiny differences in skin cancer cells. This insight helps our specialists recommend treatments that are most appropriate for your needs.
Learn how you can help prevent or detect skin cancer with skin cancer screenings.
Treatment
Squamous cell carcinoma skin cancer treatment may include any combination of therapies, including in-office procedures, surgery, topical medications or radiation therapy. We use the details of your case (including a cancer's location and size) to tailor a treatment plan personalized to you.
We use skin cancer treatment advances backed by proven research in your care. Your doctor may recommend one or more in-office procedures to treat early-stage squamous cell skin cancers, including:
Curettage and electrodesiccation:

We first numb the area around a squamous cell skin lesion with local anesthesia. A doctor then carefully scrapes away the skin lesion. We may use an electric needle to destroy any cancer cells that remain.
Excisional surgery:

A dermatologist numbs the area and removes the lesion. Surgery also takes a certain amount of healthy tissue (called a margin) to ensure no cancer remains.

Mohs surgery:

Our fellowship-trained surgeon removes one thin layer of tissue at a time and immediately analyzes

it under a microscope until no cancer cells remain. This process helps provide a high degree of precision while protecting healthy tissue. Learn more about

Mohs surgery

.
If you have advanced SCC skin cancer that has spread to the lymph nodes or for which other therapies aren't recommended, you still have options.
Our dermatologists work closely with cancer doctors to treat complex cases of SCC skin cancer using a combination of advanced and evolving cancer therapies. For example, you may benefit from radiation therapy or an advanced targeted therapy medication that attacks SCC skin cancer cells.
Research and clinical trials for squamous cell skin cancer
Our physician-scientists participate in hundreds of cancer clinical trials at any one time. These research efforts offer eligible patients opportunities for enhanced cancer treatment options close to home. Your doctor will explain how available clinical trials may benefit you at any point during your care, if you're eligible.
Read more about cancer research and clinical trials.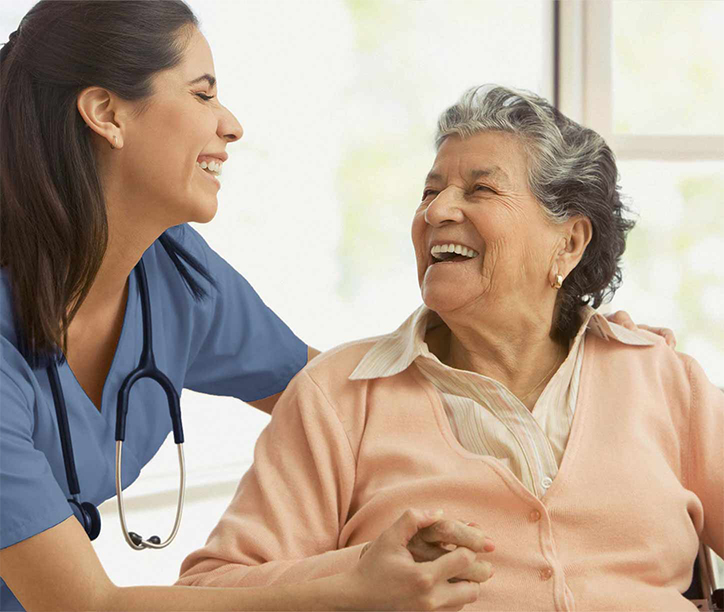 Take the first steps by visiting our cancer experts for testing, a second opinion or to learn about treatment options.
Clinical trials help researchers evaluate new therapies before they become available to the public. Mays Cancer Center is the only National Cancer Institute (NCI)-designated cancer center in Central and South Texas. This focus gives you early access to clinical trials, if you're eligible. Some trials are only available here in San Antonio.
View clinical trial opportunities
Our team includes cancer experts from different medical specialties who share a commitment to delivering precise, personalized care.
Search our provider directory