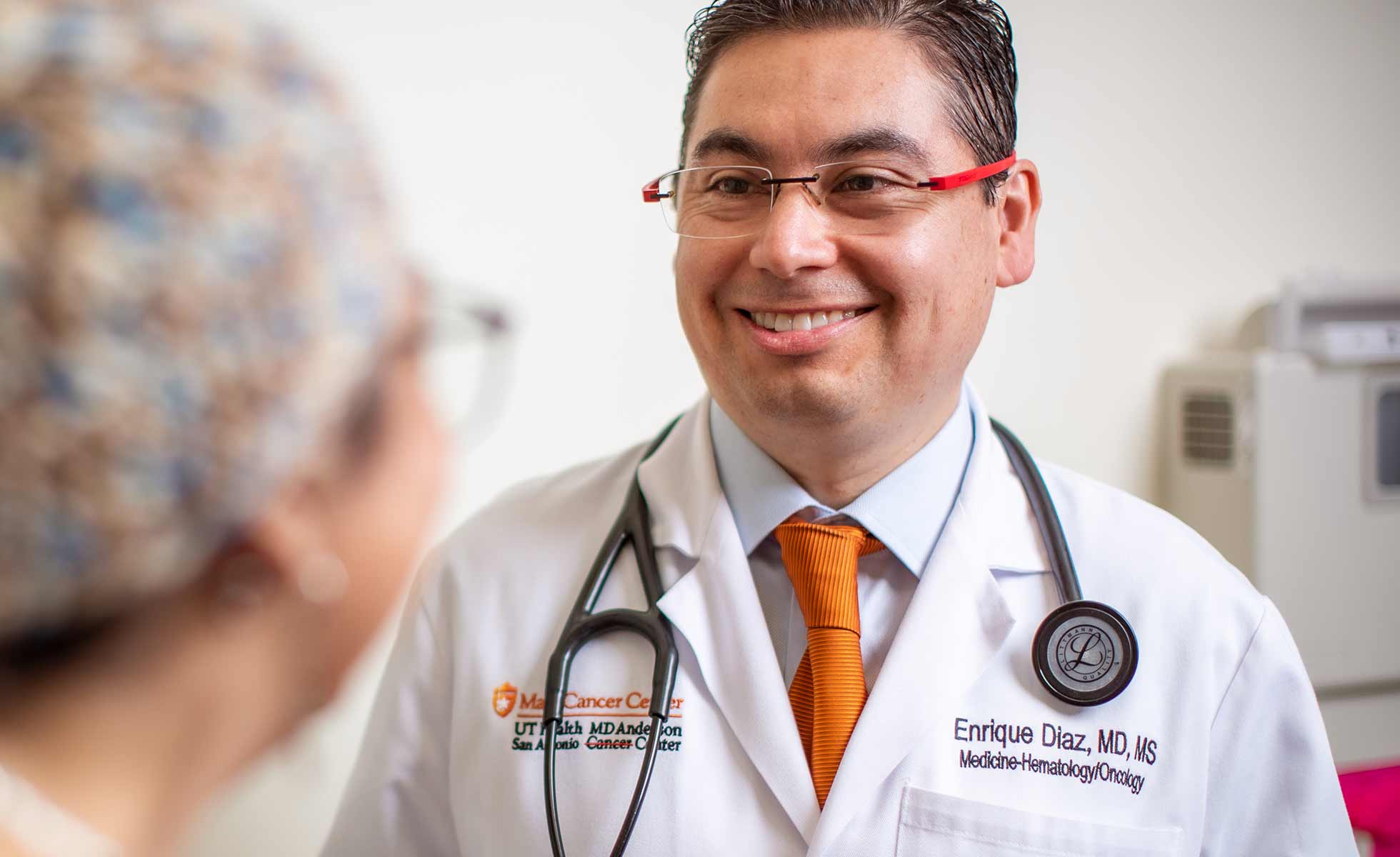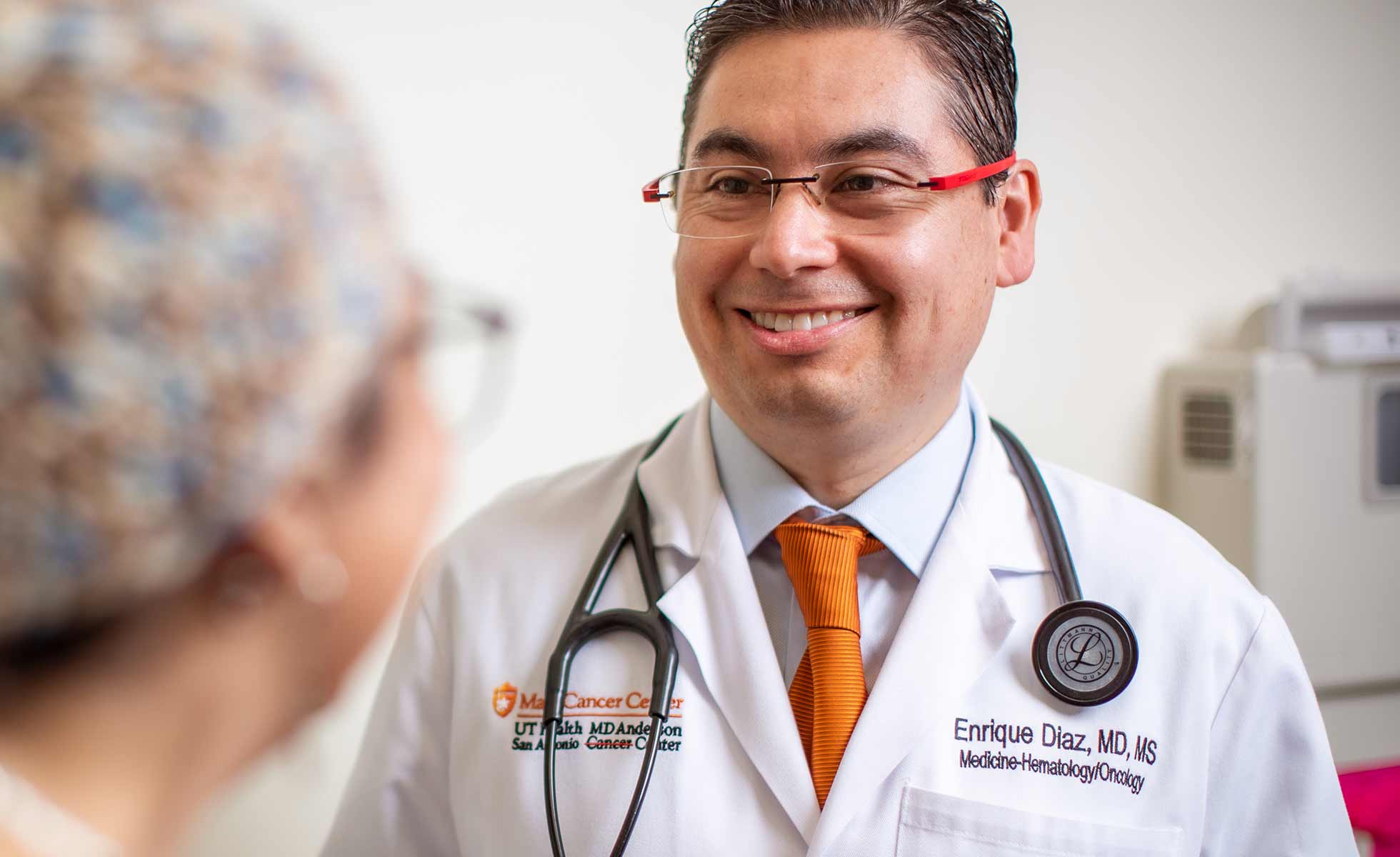 Genitourinary (GU) Cancer Program
We provide expertise in genitourinary (GU) cancer care, near everything that makes San Antonio home. Our surgeons are nationally known for their unique skills in removing hard-to-treat tumors safely. Our team also includes cancer doctors who specialize in immunotherapy and genetic testing.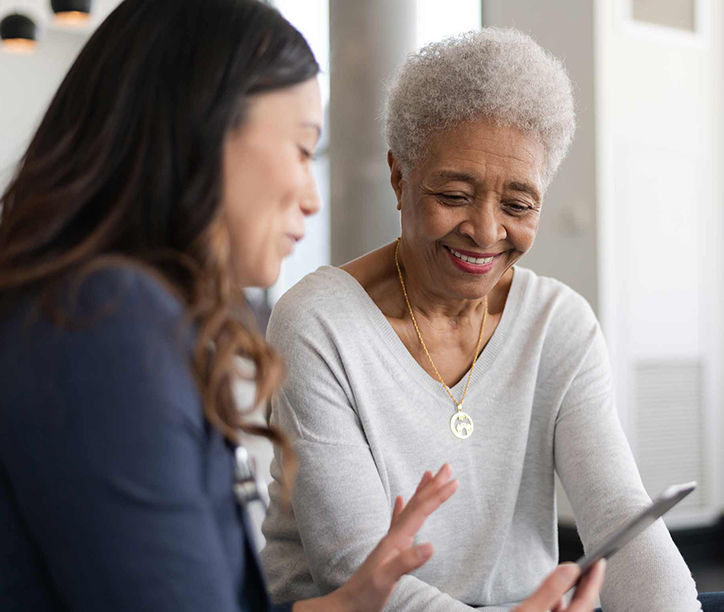 Take the first steps by visiting our cancer experts for testing, a second opinion or to learn about treatment options.
Our team includes cancer experts from different medical specialties who share a commitment to delivering precise, personalized care.
Search our provider directory
Get personalized care right from the start. Call on our experts to confirm a diagnosis or review treatment options.
Make an appointment