Why choose us for eyelid cancer
Several types of cancer can affect the eyelid, and each of them requires specialized care. At Mays Cancer Center, home to UT Health San Antonio MD Anderson Cancer Center, you receive care from a team of experienced doctors dedicated to improving your health.
Fellowship-trained Mohs (dermatology) and ophthalmology cancer surgeons perform intricate procedures to remove early and advanced eyelid cancers. Our reconstructive expertise offers enhanced options to restore the eyelid's natural look and function.
Find out more about our eye cancer program.
What you need to know about eyelid cancer
Most cancers that grow around the eyelid are a common type of skin cancer called basal cell carcinoma (BCC). BCC is unlikely to spread to other parts of the body and often responds well to treatment.

Having fair (light) skin or blue eyes increases your chances of developing eyelid cancer. Other known risk factors include prolonged ultraviolet (UV) radiation exposure (from many hours in the sun over years) and smoking cigarettes.

People who have BCC eyelid cancer are more likely to develop it again later in life.

We offer comprehensive

skin cancer screenings

to help you assess your cancer risk and protect your long-term health.

Depending on your needs, multiple specialists may weigh in on your care.

Our team includes surgeons who have additional training in eye cancer treatment and plastic and reconstructive surgery. We coordinate your treatment and reconstructive care, helping you access all the services you need within one health system.
How to talk to your doctor about eyelid cancer
Cancer diagnosis and treatment affects every person differently. Our team will explain what your diagnosis means and help you navigate the care process.
We take our time to explain your treatment options in detail. You can trust us to provide honest and helpful answers to questions you may have about how treatment could affect your vision or appearance.
Many of our patients ask a trusted family member or friend to support them. When you come to appointments or treatment sessions, we encourage you to surround yourself with people who will support you during treatment and recovery.
You might want to ask your doctor about:
Additional testing,

 

if any, you may need to inform your diagnosis or treatment plan

Cancer details,

including the size and type of eyelid cancer

and whether it has spread to the tear duct apparatus or other parts of the body (or could in the future)

Treatment options,

 

including any steps you should take after treatment to help heal

Potential treatment side effects

and how you can manage them

Skin cancer screening,

including

skin safety tips

and how often your doctor recommends skin cancer screening to help protect your long-term health
Types
We treat all types of cancers that affect the eyelid, including:
Basal cell carcinoma

makes up the vast majority of eyelid tumors. BCCs often occur on the lower eyelid.

Squamous cell carcinoma

is a less common type of eyelid cancer that may be more likely to spread beyond the eyelid.

Sebaceous carcinoma

is a rare cancer that grows from glands near the eye. It most often affects the upper eyelid.

Merkel cell carcinoma

is a rare eyelid cancer that has a higher chance of spreading to other areas of the body.

Melanoma of the skin

can affect the eyelid in rare cases. Melanoma skin cancer is different than

ocular melanoma

, cancer that develops from cells inside the eye.
Symptoms
Eyelid cancer affects people in different ways. Common eyelid cancer symptoms include:
Discolored (like pink or white) area on the eyelid

Lesion on the eyelid that hurts or bleeds

Unusual changes to the eyelid's look or feel

Swelling near the eyelid

Lump or bump on the eyelid, especially one that grows
Diagnosis
Our specialists diagnose eyelid cancers by performing a thorough physical evaluation of the eye area. Our team includes dermatologists (skin specialists) and ophthalmologists (eye specialists) trained to diagnose eyelid cancers.
Your doctor may recommend a biopsy (tissue sample removal) to confirm or rule out a cancer diagnosis. A biopsy can also help us pinpoint the specific type of cancer. Knowing the type helps us recommend the most appropriate treatment course for your situation.
Treatment
Your care team will consider an eyelid tumor's size and location and the cancer type before developing a treatment plan that's right for you.
In most cases of eyelid cancer, doctors recommend surgery to remove the tumor. They also take a bit of healthy tissue (called a margin) to ensure no cancer remains.
Our team includes experienced surgeons with fellowship training in advanced eye cancer treatments and plastic and reconstructive surgery. This in-depth training enables our specialists to perform intricate procedures to remove difficult-to-treat cancers and rebuild the eyelid.
Multiple doctors may participate in your care. You may need one surgery to remove cancer and a second reconstructive procedure. We use leading eyelid reconstructive techniques to re-create the eyelid and restore its look and function.
For basal cell carcinoma, squamous cell carcinoma or sebaceous carcinoma, your doctor may recommend Mohs micrographic surgery. For this procedure, a surgeon removes cancer cells one layer at a time. After each layer, the surgeon immediately inspects cells under a microscope, repeating the process until no cancer remains.
This treatment is highly effective while protecting healthy tissue, which can lead to a smaller scar. Learn more about Mohs surgery.
In some cases, patients with advanced BCC may benefit from chemotherapy (interferon) injections into the tumor. This medication can shrink the tumor, enabling surgeons to remove cancer while preserving vital structures.
Research and clinical trials
Clinical trials explore the next generation of leading cancer therapies. As an academic research center, our physician-scientists participate in hundreds of clinical trials that explore new ways to improve cancer care.
Your doctor will explain how available clinical trials may benefit any aspect of your treatment, if you are eligible. Read more about cancer research and clinical trials.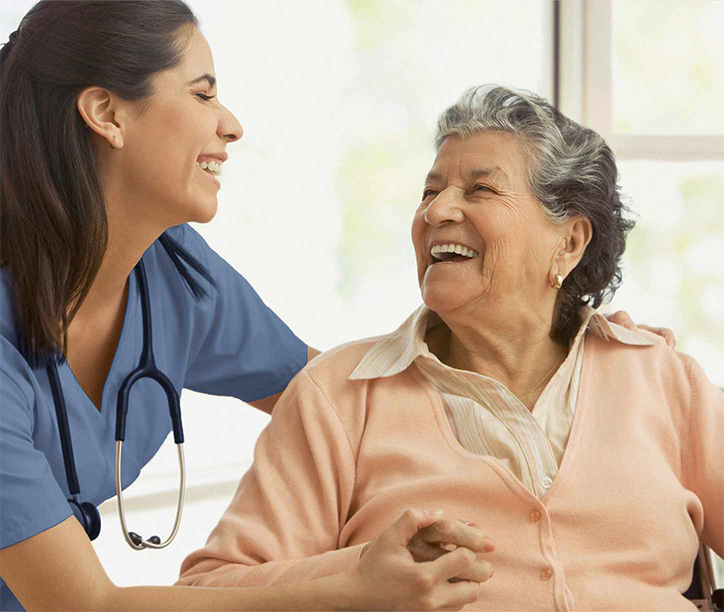 Take the first step by visiting our cancer experts for testing, a second opinion or to learn about treatment options.
As the only National Cancer Institute (NCI)-designated cancer center in Central and South Texas, we offer eligible patients access to some of the nation's most innovative clinical trials. Scientists in our laboratories also explore new ways to treat eyelid cancer. Your doctor will explain how clinical trial treatments may fit into any phase of your care.
Clinical trial opportunities for eyelid cancer
Our team includes cancer experts from different medical specialties who share a commitment to delivering precise, personalized care.
Search our provider directory