Why choose us for basal cell carcinoma?
Basal cell carcinoma (BCC) is cancer that grows from the bottom, or basal, layer of the epidermis (top layer of skin). At Mays Cancer Center, home to UT Health San Antonio MD Anderson Cancer Center, our multidisciplinary team of dermatology and cancer experts delivers leading therapies for BCC.
Our board-certified dermatologists understand the nuances of how basal cell carcinoma and other skin cancers look and act. We offer research-based treatments, including Mohs surgery, to remove cancer with minimal scarring.
Find out more about our skin cancer program.
What you need to know about basal cell carcinoma
Basal cell carcinoma is the most common of all skin cancers. It grows slowly and rarely spreads to other parts of your body. Prompt treatment can often cure BCC.

When left untreated for long periods of time, BCC may spread to nearby muscle, bone or even brain tissue. In rare cases, BCC can be life-threatening.

Ultraviolet (UV) radiation from long-term sun exposure or indoor tanning beds is thought to be the main cause of skin cancers. BCC often develops on areas (like the head, ears or nose) that get a lot of sun. This cancer less commonly affects the arms, legs and genitals.

Other factors, like fair (light) skin, can also increase your risk of developing BCC. Basal cell carcinoma usually affects middle-aged people through older adults, but it can occur in younger people. Our team can help you assess and manage your cancer risk with a

skin cancer screening

plan that works for your life.

We treat many BCC cancers using in-office treatments or surgical procedures.

Multiple cancer experts work together to treat complex BCC cases with enhanced options.

This level of coordination helps us deliver highly customized care that's most appropriate for the specific type of cancer you have.
How to talk to your doctor about basal cell carcinoma
Hearing you have basal cell carcinoma may make you feel uneasy about your health. We are here to listen to your concerns and walk you through the care process.
Our dermatologists and support team are known for their friendly, approachable demeanor. We take our time during appointments. We will explain your diagnosis and treatment options in detail.
Many people find it comforting to have a loved one participate in the care process, attending appointments with you or weighing in on treatment decisions. We welcome it.
You might want to ask your doctor about:
Additional testing,

 

if any, you may need to inform your diagnosis or treatment plan

Cancer details,

including the size and type of basal cell carcinoma

and whether it has spread

Treatment options,

 

including any steps you should take after treatment to protect your skin

Potential treatment side effects and how you can manage them

Skin cancer screening,

including skin safety tips and how often your doctor recommends getting

skin cancer screening

to help protect your long-term health
Types
Doctors classify BCC by where it grows on the body and how cells look under a microscope. All types of BCC grow out of basal cells, one of the skin's topmost layers.
There are many types of basal cell skin cancer. Subtypes that tend to grow and spread quickly include:
Morpheaform

(also called sclerosing or infiltrative) BCC

Micronodular

BCC
Our board-certified dermatologists have received in-depth training in how to care for common and rare forms of BCC. We expertly treat early and advanced forms of basal cell carcinoma
Symptoms
BCC affects people differently. A sign of early basal cell carcinoma is a shiny, pearl-like bump on your skin. More advanced disease may hurt or bleed.
Diagnosis
Doctors can often diagnose basal cell carcinoma by looking at the area in question during a skin evaluation. Your doctor may remove a small piece of tissue (called a biopsy) and analyze cells under a microscope to confirm or rule out a cancer diagnosis.
Our specialists include dermatopathologists, who are pathologists with extra training in skin cancers. Their expert knowledge of how BCC cancer cells look and act helps us pinpoint your diagnosis and recommend treatments that are right for you.
Certain rare genetic diseases can increase your chances for developing BCC someday. Our dermatologists are highly trained to identify these rare conditions. They use specialized on-site genetic testing and counseling to inform your care. Eligible patients may benefit from an advanced type of chemotherapy medication that targets BCC caused by a genetic disease.
Treatment
Our dermatology and cancer experts stay up to date with the latest skin cancer advances. We work together to customize treatment to your needs.
Your care team may recommend one or a combination of basal cell carcinoma treatments, depending on a cancer's size, location and type.
BCC treatment options include:
Research and clinical trials for basal cell carcinoma
Clinical trials offer eligible patients an opportunity for enhanced cancer treatment options close to home. Your doctor will explain how available clinical trials may benefit you at any point during your care.
Read more about cancer research and clinical trials.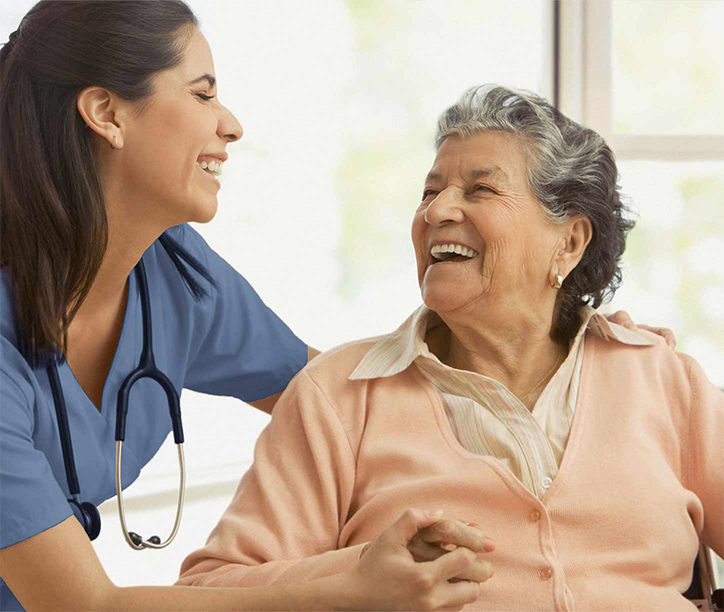 Take the first step by visiting our cancer experts for testing, a second opinion or to learn about treatment options.
As the only National Cancer Institute (NCI)-designated cancer center in Central and South Texas, we offer eligible patients access to some of the nation's most advanced clinical trials. Your doctor will explain how clinical trial treatments may help improve your care.
Clinical trial opportunities for basal cell carcinoma
Our team includes cancer experts from different medical specialties who share a commitment to delivering precise, personalized care.
Search our provider directory