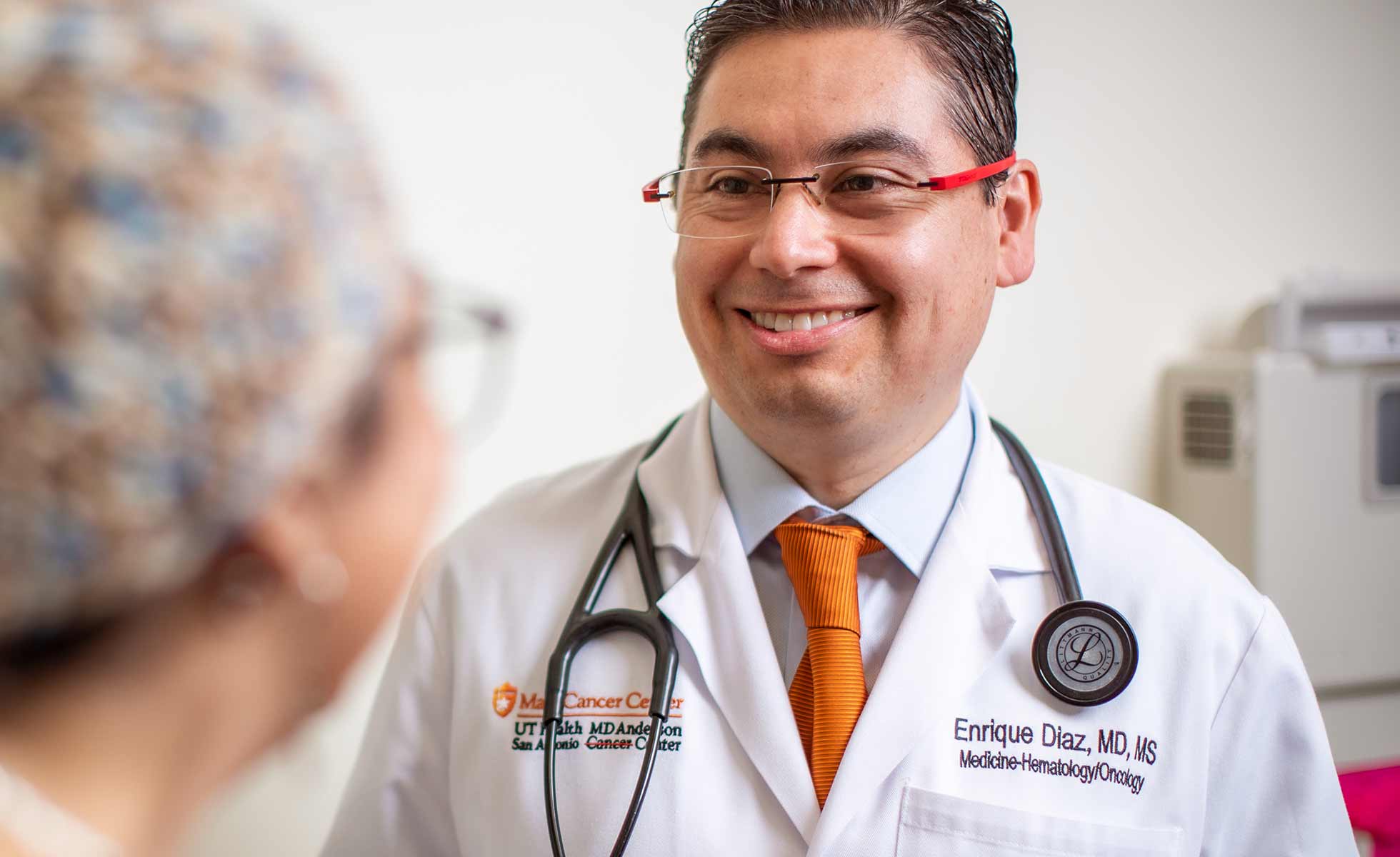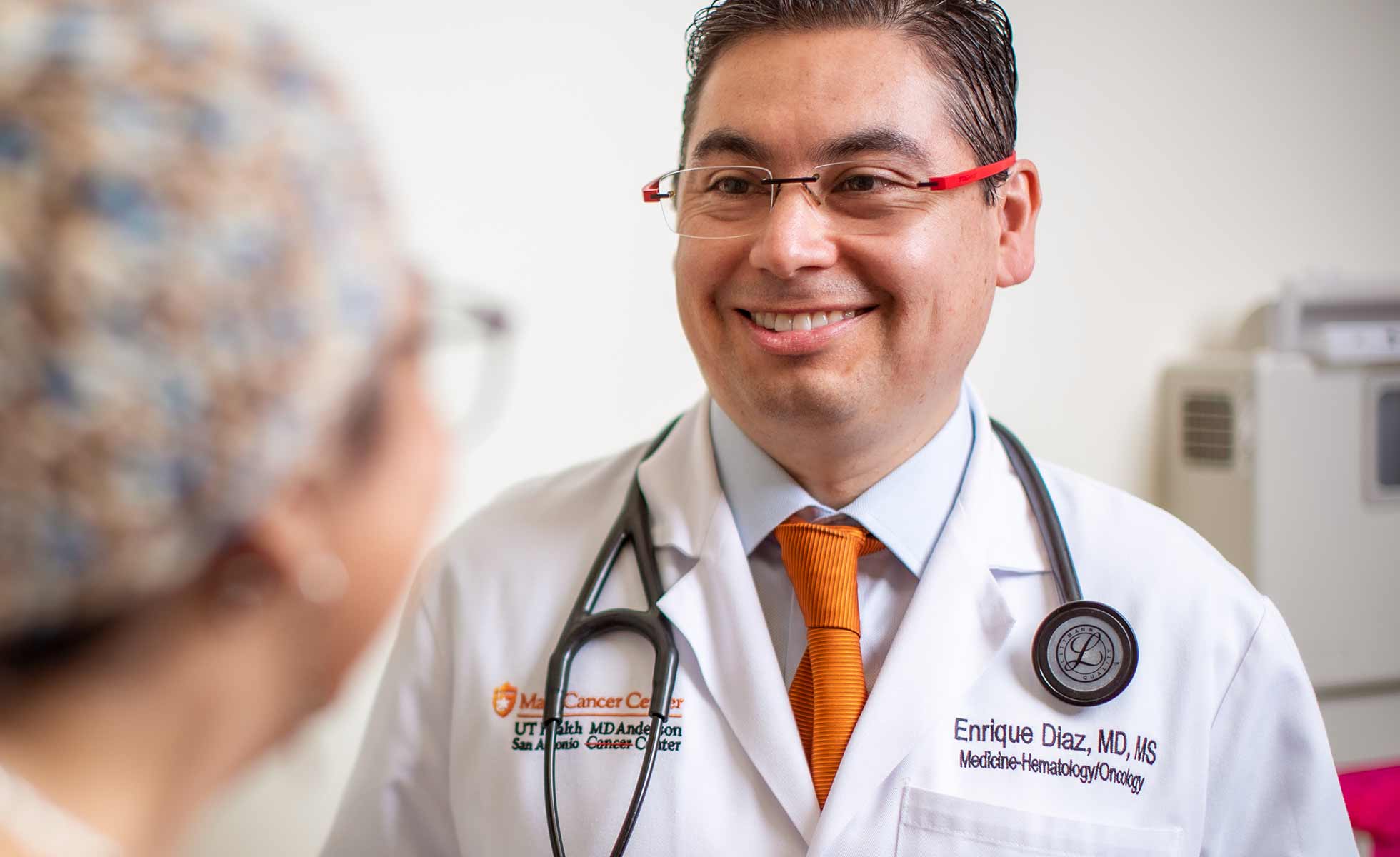 Genes that lead to certain types of cancer can run in families. Our cancer genetics and high-risk screening clinic helps you understand your risk. Cancer genetic counselors discuss your risks, explain testing options and suggest steps you can take to preserve your health.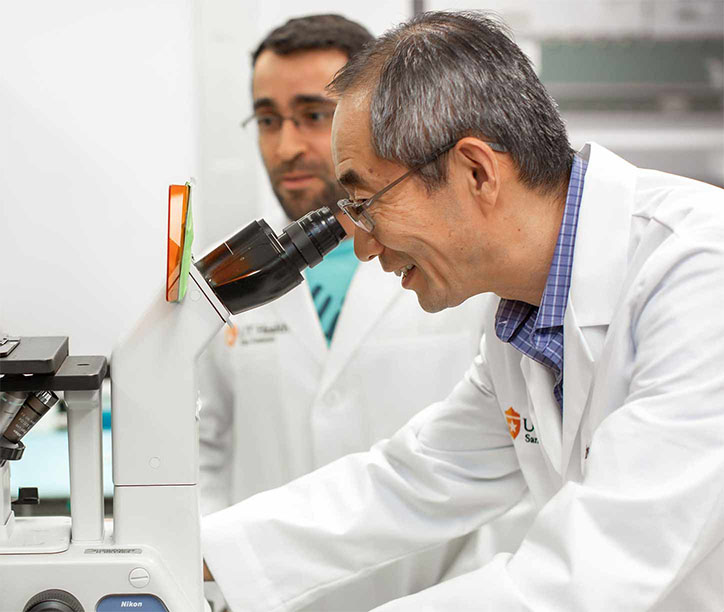 Receive new cancer treatments and services before they are widely available by participating in cancer clinical trials.
Get the care that is best for you right from the start. Meet with our experts to confirm a diagnosis and review treatment options.
Make an appointment
Our team includes cancer experts from different medical specialties who share a commitment to delivering precise, personalized care.
Search our provider directory