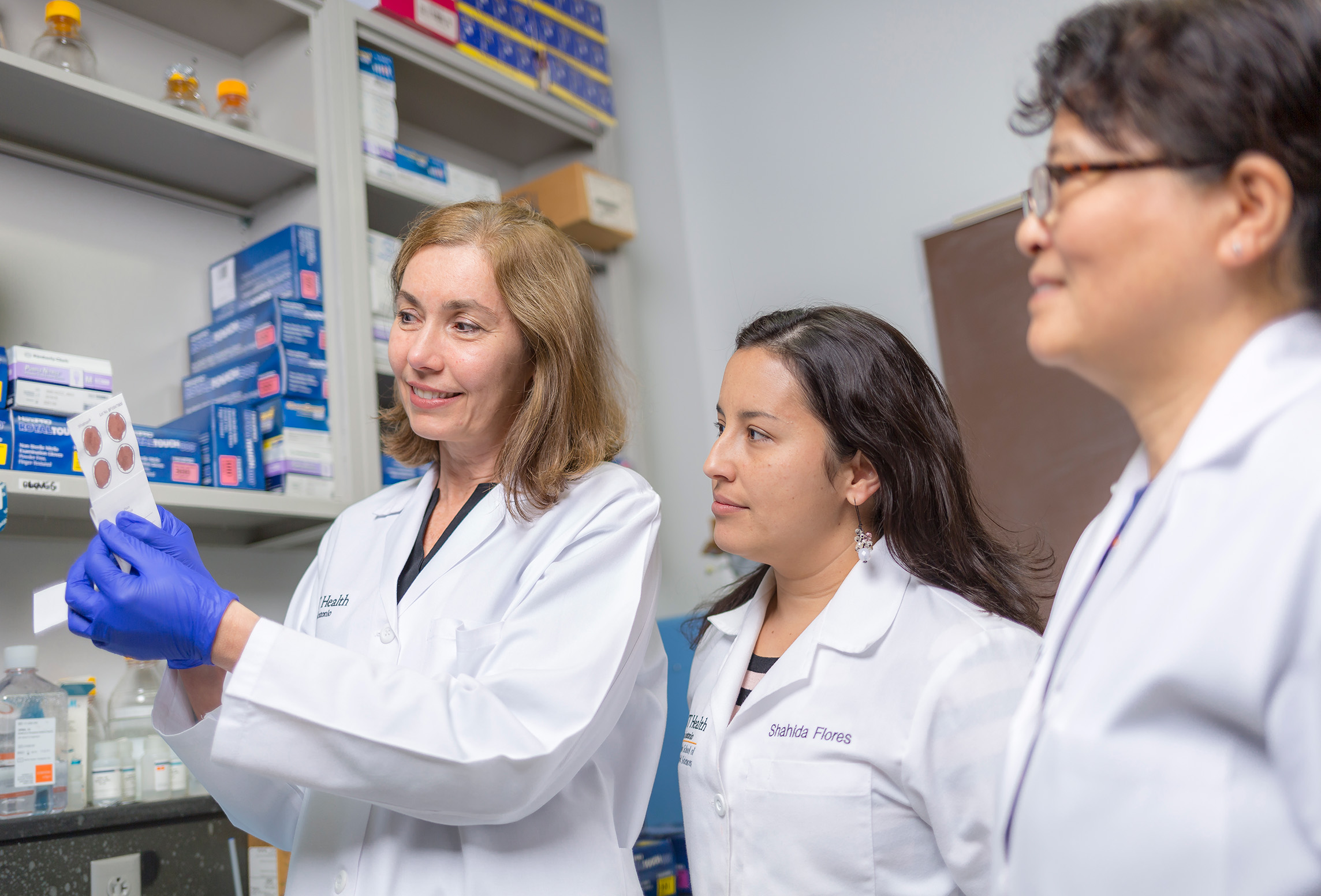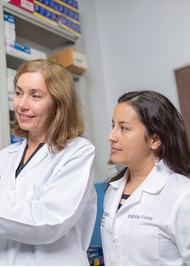 Education and Training
Come to Mays Cancer Center, home to UT Health San Antonio MD Anderson Cancer Center, for leading education and training in cancer research. Our expert faculty members offer exceptional instruction to prepare the next generation of physicians and scientists.
Explore opportunities within our various education programs
Our cancer center has served South Texas since 1974. You'll find clinical education and research training from faculty members at the forefront of their fields. You'll gain hands-on experience to prepare for a career in research, education or patient care.
Why choose us for cancer education and training?
We train students at all career levels, from high school students through postdoctoral scholars and health professionals. Future cancer care providers and researchers come to Mays Cancer Center because we offer: 
Instruction with expert cancer researchers: You'll train with distinguished faculty researchers with established research programs in a wide variety of cancer-related topics. Learn more about our degrees and programs.
Focus on underrepresented populations: We've developed programs that foster development in cancer research careers for our Hispanic population in South Texas. Our programs also explore research topics such as cancer health disparities among the Hispanic population. 
Collaboration with individuals at all levels of academia: You'll have opportunities to work with faculty researchers, and graduate and postdoctoral students. We also provide enrichment activities for students. You'll gain a sense of community as you interact in a research setting.
National recognition in education: We are the only National Cancer Institute-designated cancer center in Central and South Texas and one of four in the state. NCI designation shows our commitment to exceptional education, training and career development in cancer care and research.
Wide variety of research topics: During your training, you'll gain experience working with a diverse patient population and a broad range of cancer diagnoses. This unique environment provides additional possibilities for research while broadening your clinical training.
Career and professional development: In addition to training and education, we offer guidance to help you explore possible careers in cancer research, education and patient care. Read about our Cancer Research and Career Enhancement Program.
MD Anderson affiliation: UT Health San Antonio has partnered with MD Anderson Cancer Center to provide access to some of the most advanced cancer treatments for our patients. We've combined our history of quality and innovation with care based on the same protocols and practice standards provided at MD Anderson. Learn more about our partnership with MD Anderson Cancer Center.
Welcome to San Antonio
San Antonio has a vibrant culture, rich in Spanish and Western heritage. San Antonio combines the amenities of a big city with an inviting, small-town atmosphere. A few things that make our city a great place to live:
The cost of living is lower than many metropolitan areas of the country, with no state income tax and modest home prices.
Cultural sites include The Alamo, River Walk, Guadalupe Cultural Arts Center, the Spanish Governor's Palace and Brackenridge Park, home to the San Antonio Zoo.
San Antonio hosts more than 50 festivals and events each year, including Fiesta San Antonio, the Texas Folklife Festival and the Diwali San Antonio Festival of Lights.
San Antonio is home to several sports teams, including the Spurs NBA team and the Missions Minor League Baseball team.
Learn more about everything San Antonio has to offer:
Improving community care in San Antonio and South Texas
Mays Cancer Center's unique location in San Antonio offers exciting opportunities for medical research and collaboration. With the nation's largest military health care system and biomedical research operations here, you have access to unmatched research resources.
UT Health San Antonio serves a 46,000-square-mile area in South Texas, which has a largely Hispanic population. The communities we serve include some of the poorest people in the U.S. — who also have the highest health risks. Our challenge is to find new and effective ways to improve health and address health disparities in our community.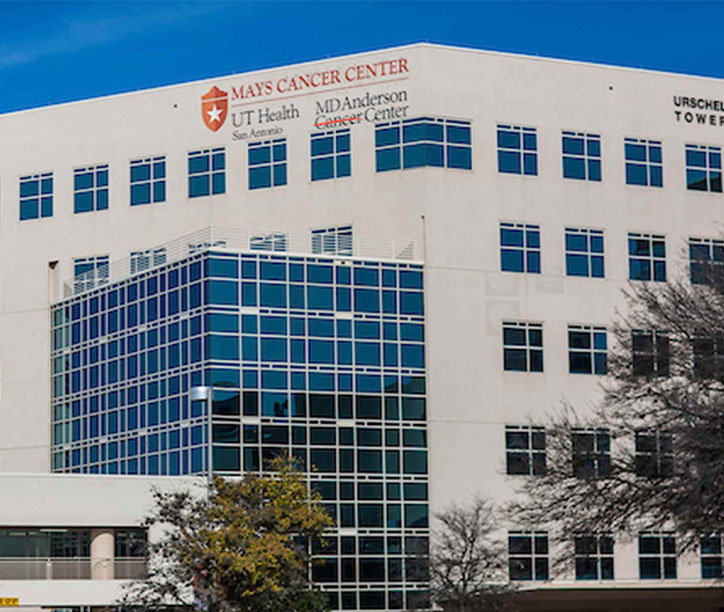 Find out more about how our research programs are helping us advance cancer care in South Texas and across the country.