Why choose us for bladder cancer care?
People come to Mays Cancer Center, home to UT Health San Antonio MD Anderson Cancer Center, for our expertise in bladder cancer care. They stay because we personalize treatment to your needs and are invested in your long-term health.
Our cancer team sees more people with bladder cancer than many centers in South Texas. Our surgeons regularly perform complicated surgeries with less impact on your life.
What you need to know about bladder cancer
The bladder is a small pear-shaped organ in your pelvic (abdominal) area. Its main job is holding urine until you're ready to urinate.

Bladder cancer is one of many genitourinary (GU) cancers we treat. See more about how you could benefit from our

genitourinary cancer program

.

South Texas has one of the highest rates of bladder cancer in the country. Our doctors and scientists are working hard to understand what factors are at play so that we can offer a higher level of care.

Anytime you see blood in your urine, don't ignore it. Many routine problems can cause this symptom. But blood in the urine can also be a sign of bladder cancer. Early detection gives our team a head start on treatment.
Our expert surgeons regularly perform complicated procedures to successfully remove bladder cancer that has spread to other organs. Sophisticated reconstruction surgery allows many people to urinate on their own, even without a bladder.
How to talk to your doctor about bladder cancer
Seeing blood in your urine can be unsettling or even scary. Finding answers is the first step to getting better.
Telling your doctor about your symptoms may uncover a routine problem. If tests do uncover cancer, you're in excellent hands. Our doctors work together to treat bladder cancer using the most promising treatments and techniques available today.
You are the most important member of your care team. We encourage you to ask questions and voice your concerns, no matter how small an issue may seem.
You might want to ask your doctor about:
Additional testing

you may need to determine the bladder cancer type or whether your genes play a role in your cancer risk

Cancer stage,

including a tumor's size and location,

whether cancer has spread and what it means for your long-term health

Treatment options,

 

including any clinical trials you may be eligible for

Potential treatment side effects

and therapies to lessen their impact on your daily life

Support

to help you cope with the ways bladder cancer treatment may change your daily life, such as how you urinate
We encourage you to bring family or loved ones to your appointments, if that might help make the process easier. We are in this together.
Types
Our doctors specialize in treating all forms of early and advanced bladder cancer, including:
Urothelial carcinoma,

also called transitional cell carcinoma, starts growing inside the bladder's inner lining. It is the most common type of bladder cancer diagnosed today.

Squamous cell bladder cancer

develops from thin, flat cells (called squamous cells) in the bladder. Squamous cells sometimes form due to long-term infection or irritation (like from using a urinary catheter for years).

Adenocarcinoma

is a less common type of bladder cancer that may be more aggressive. Your doctor may follow you more closely after treatment to watch for a possible recurrence (cancer coming back).
Symptoms
Bladder cancer doesn't always cause obvious symptoms. The most common sign of bladder cancer is blood in urine.
This symptom doesn't mean you have bladder cancer. Often, blood in urine is due to a routine problem, like a urinary tract infection. But you should always tell your doctor if you notice a rust or deep red color when you urinate.
Bladder cancer may also cause:
Pain with urination

Many (more than usual) bathroom trips

Sense that you need to urinate all of a sudden or often (called urinary urgency)

Changes in bladder habits, like having trouble urinating or feeling like you can't empty the bladder fully
Diagnosis
We commonly diagnose bladder cancer with a test called a cystoscopy. During this procedure, a doctor examines the bladder with a camera (at the end of a thin, flexible tube).
Doctors can also use this tool to:
Remove a small tissue sample (called a biopsy) for further analysis under a microscope

Treat small tumors without surgery
We are one of the few centers in South Texas offering blue light cystoscopy in the outpatient setting. This procedure uses blue light in combination with a special fluid (Cysview®). Blue light cystoscopy enables doctors to detect cancerous growths that are not visible with the naked eye. It can reveal early-stage cancers that may otherwise go unnoticed.
Your doctor may also order blood, urine or imaging tests to confirm a diagnosis or learn more about a medical problem. Get more information about cancer diagnosis.
Bladder cancer is sometimes passed down in families. If one or more people in your family has bladder cancer, your doctor may recommend genetic testing. These tests look for gene mutations that increase your risk for certain cancers.
Our team will help you understand and manage your risk in a way that fits with your lifestyle. 
Treatment
Surgery to remove cancerous tumors or the entire bladder can effectively treat many kinds of this cancer. People from all over South and Central Texas regularly seek out our team's national expertise.
We perform more surgeries to remove tumors or the entire bladder than other centers in the region. Some of these surgeries are highly precise, using complicated techniques.
Our doctors' skill means we can often reconstruct the urinary tract after we remove the bladder. Many people experience no big changes to how they urinate, even without a bladder.
Chemotherapy, immunotherapy and radiation therapy are often used to treat bladder cancer in different ways. At our center, you have access to leading therapies that are changing how doctors everywhere treat bladder cancer.
Research
Your doctor may recommend you participate in one or multiple clinical trials to increase treatment effectiveness before or after surgery. We will explain all your options and help you decide which therapies are right for you. Learn more about cancer clinical trials and research.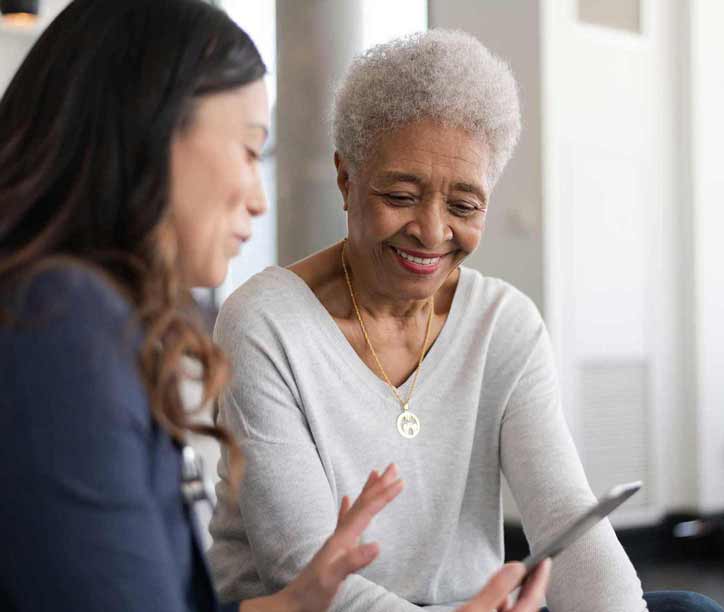 Take the first steps by visiting our cancer experts for testing, a second opinion or to learn about treatment options.
Clinical trials help researchers evaluate new therapies before making them available to the public. Mays Cancer Center is the only National Cancer Institute (NCI)-designated cancer center in Central and South Texas, which gives eligible patients early access to clinical trials.
View clinical trial opportunities
Our team includes cancer experts from different medical specialties who share a commitment to delivering precise, personalized care.
Search our provider directory