Why choose us for bladder cancer care?
People come to Mays Cancer Center, home to UT Health San Antonio MD Anderson Cancer Center, for our expertise in bladder cancer care. They stay because we personalize treatment to your needs and are invested in your long-term health.
Our cancer team sees more people with bladder cancer than many centers in South Texas. Our surgeons regularly perform complicated surgeries with less impact on your life.
What you need to know about bladder cancer
The bladder is a small pear-shaped organ in your pelvic (abdominal) area. Its main job is holding urine until you're ready to urinate.

Bladder cancer is one of many genitourinary (GU) cancers we treat. See more about how you could benefit from our

genitourinary cancer program

.

South Texas has one of the highest rates of bladder cancer in the country. Our doctors and scientists are working hard to understand what factors are at play so that we can offer a higher level of care.

Anytime you see blood in your urine, don't ignore it. Many routine problems can cause this symptom. But blood in the urine can also be a sign of bladder cancer. Early detection gives our team a head start on treatment.

Our expert surgeons regularly perform complicated procedures to successfully remove bladder cancer that has spread to other organs. Sophisticated reconstruction surgery allows many people to urinate on their own, even without a bladder.
How to talk to your doctor about bladder cancer
Seeing blood in your urine can be unsettling or even scary. Finding answers is the first step to getting better.
Telling your doctor about your symptoms may uncover a routine problem. If tests do uncover cancer, you're in excellent hands. Our doctors work together to treat bladder cancer using treatments and techniques that are among the most advanced available today.
You are the most important member of your care team. We encourage you to ask questions and voice your concerns, no matter how small an issue may seem.
You might want to ask your doctor about:
Additional testing

you may need to determine the bladder cancer type or whether your genes play a role in your cancer risk

Cancer stage,

including a tumor's size and location,

whether cancer has spread and what it means for your long-term health

Treatment options,

 

including any clinical trials you may be eligible for

Potential treatment side effects and therapies to lessen their impact on your daily life

Support

to help you cope with the ways bladder cancer treatment may change your daily life, such as how you urinate
We encourage you to bring family or loved ones to your appointments, if that might help make the process easier. We are in this together.
Understanding Bladder Cancer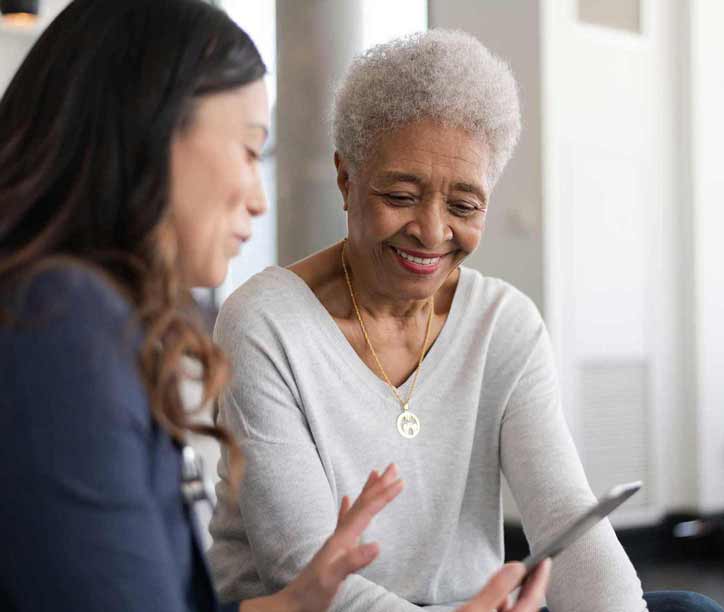 Take the first steps by visiting our cancer experts for testing, a second opinion or to learn about treatment options.
Bladder cancer treatment may lead to changes in your daily life, like how you urinate. Our team includes special nurses who are trained to help you adapt to these changes.
Living with cancer can be difficult. We aim to ease that burden at our Supportive Cancer Care Clinic. 
Supportive Cancer Care Clinic
Our researchers are exploring how new chemotherapy medicines and immunotherapy can treat bladder cancer in novel ways. Mays Cancer Center is the only National Cancer Institute (NCI)-designated cancer center in Central and South Texas. Our researchers also lead their own studies. You may be eligible for one of our many clinical trials — some only available here.
View clinical trial opportunities