Why choose us for Wilms tumor care?
Wilms tumor is a rare type of kidney cancer that mostly affects young children around the age of 3. At Mays Cancer Center, well-known pediatric experts specialize in the diagnosis and treatment of Wilms tumor.
Our multidisciplinary care approach is uncommon in South Texas. It ensures your child is well cared for by a team of cancer specialists (oncologists) close to home. We work together to personalize your child's care using the latest therapies, which may include promising clinical trials for eligible patients. Wilms tumor treatment is part of our pediatric hematology-oncology program.
What you need to know about Wilms tumor
Wilms tumor, also called nephroblastoma, usually affects young children under age 5, but it can also affect adults in rare cases. It is the most common type of childhood kidney cancer.

In this type of kidney cancer, cancer cells typically develop inside one kidney. In some cases, cancer grows inside both kidneys.

Children with specific genetic disorders, such as a Beckwith-Wiedemann syndrome or Denys-Drash syndrome, or birth anomalies (like a missing iris in the eye) may be more likely to develop Wilms tumor.

Our team includes pediatric oncologists and genetic counselors who can help assess your child's risk of developing Wilms tumor. For some children, regular ultrasound screenings of the kidneys can help detect Wilms tumor in early stages, when treatment is most effective.
How to talk to your doctor about Wilms tumor
You can trust our pediatric oncology team to have your child's best interest in mind at all times. We are here to support your family through every aspect of cancer care.
A member of our team will sit down with you to explain everything you need to know about this condition. We will talk through how any potential treatments may affect your child's health, now or in the future.
We encourage you to bring up questions or concerns at any time. Our team members make themselves available to listen and support you when you need us.
It may be helpful to ask us about:
Additional tests

 

your child may need to confirm a diagnosis or check treatment progress

Cancer stage,

including the size of a tumor and whether it has spread

Treatment options,

 

including

clinical trials that may enhance your child's care

Potential treatment side effects,

including how treatments could affect your child in adolescence or adulthood

Support

services

that help your child and family cope with the changes a cancer diagnosis brings about
Types
Doctors classify Wilms tumors based on the look and shape of tumor cells when analyzed under a microscope:
Favorable histology

refers to cancer cells that have minor differences from noncancerous cells. This type of cancer makes up the majority of Wilms tumor cases. It often responds well to treatment.

Anaplastic histology

is what doctors call cancer cells that look drastically different (in size or shape) from noncancerous cells. Tumors with anaplastic histology are sometimes more challenging to treat.
Symptoms
Wilms tumor symptoms can vary. The most common sign of Wilms tumor is a mass (lump) in the abdominal area (belly).
Other symptoms may include:
Swelling or pain near the abdomen

Constipation

Unexplained fever that doesn't go away

Loss of appetite

Changes in urine color or blood in the urine

High blood pressure
Diagnosis
Many young children can't easily describe the discomfort they feel. Often, a child's parent or pediatrician is the first to notice the signs of Wilms tumor.
If our specialists suspect Wilms tumor, they first perform a physical exam to fully evaluate your child's symptoms. Depending on your child's needs and circumstances, we may recommend one or more tests to learn more:
Abdominal ultrasound

can confirm or rule out the presence of a tumor inside your child's kidneys.

Advanced imaging tests

such as CT or MRI scans can determine whether cancer has spread beyond the kidneys.

Intravenous pyelogram

uses contrast dye (carefully inserted into your child's vein) with imaging technology to capture detailed pictures of the urinary tract.
Biopsy

is removing a small sample of tissue from a tumor. Pathologists then analyze the cells under a microscope to confirm or rule out cancer.
Treatment
Our team includes pediatric cancer experts who specialize in treating Wilms tumor. Our depth of experience enables us to care for advanced and complex cases of this rare cancer with a high level of expertise.
Our pediatric oncology tumor boards are meetings where different types of cancer doctors (medical oncologists, radiation oncologists and surgical oncologists) discuss the details of your child's case. We tailor a treatment plan to your child's circumstances. We'll recommend treatments in an order that's most likely to offer your child effective results.
Surgery to remove a tumor can effectively treat many Wilms tumors. Some children with early-stage disease may not need additional treatment after surgery. For children with larger tumors or advanced cancer, your cancer team may recommend cancer drugs (chemotherapy) or radiation therapy before or after surgery to increase the likelihood that surgery can remove the tumor. Learn more about cancer treatments.
Throughout treatment, child psychologists and child-life professionals are on hand to help meet your child's emotional needs. Our long-term survivorship care ensures we monitor your child's health, including possible side effects, long after treatment ends.
Research and clinical trials
Our pediatric oncologists participate in ongoing research to advance Wilms tumor care. Our renowned academic research efforts help expand your care options, including promising new treatments and cancer detection tests. Learn more about pediatric clinical trials and research.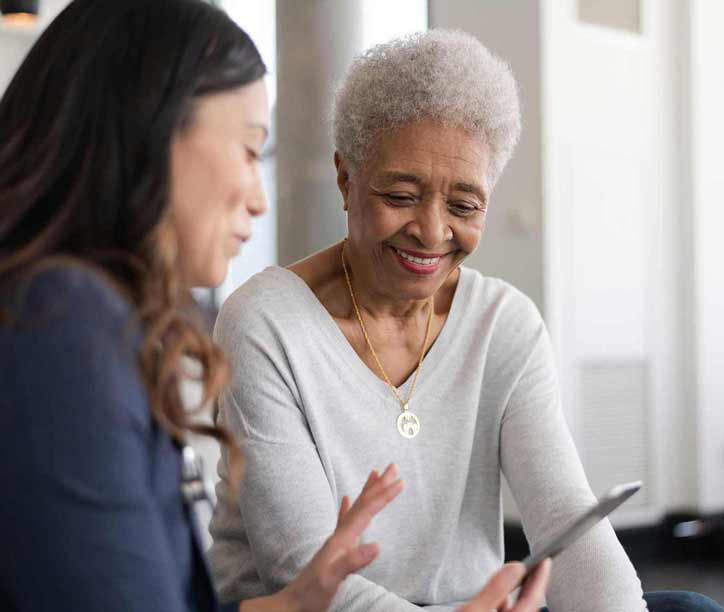 Take the first step by visiting our cancer experts for testing, a second opinion or to learn about treatment options. 
Clinical trials help researchers evaluate new therapies before making them available to the public. Mays Cancer Center is the only National Cancer Institute (NCI)-designated cancer center in Central and South Texas. This designation can provide early access to clinical trials for eligible children. 
View clinical trial opportunities
Our team includes cancer experts from different medical specialties who share a commitment to delivering precise, personalized care.
Search our provider directory