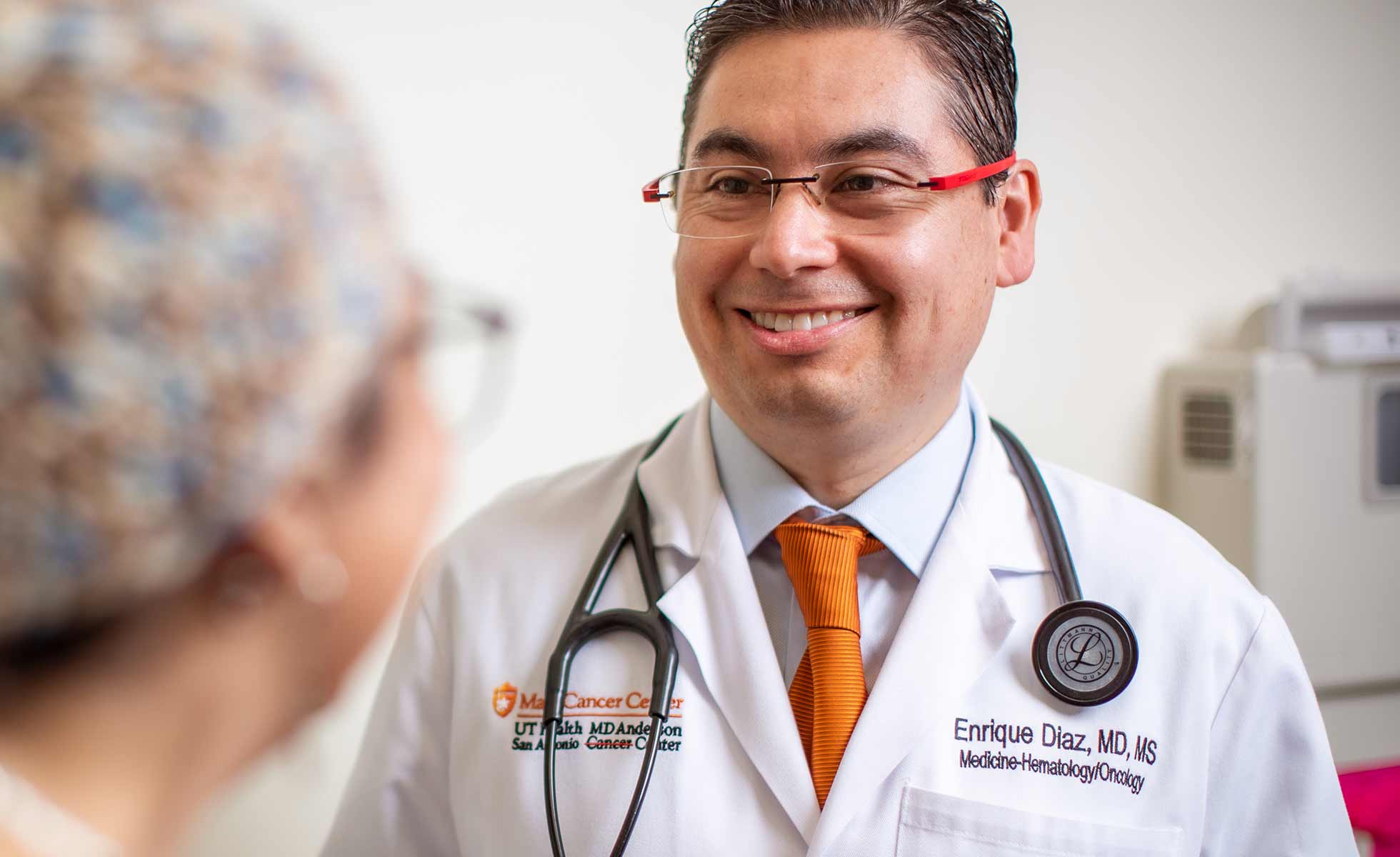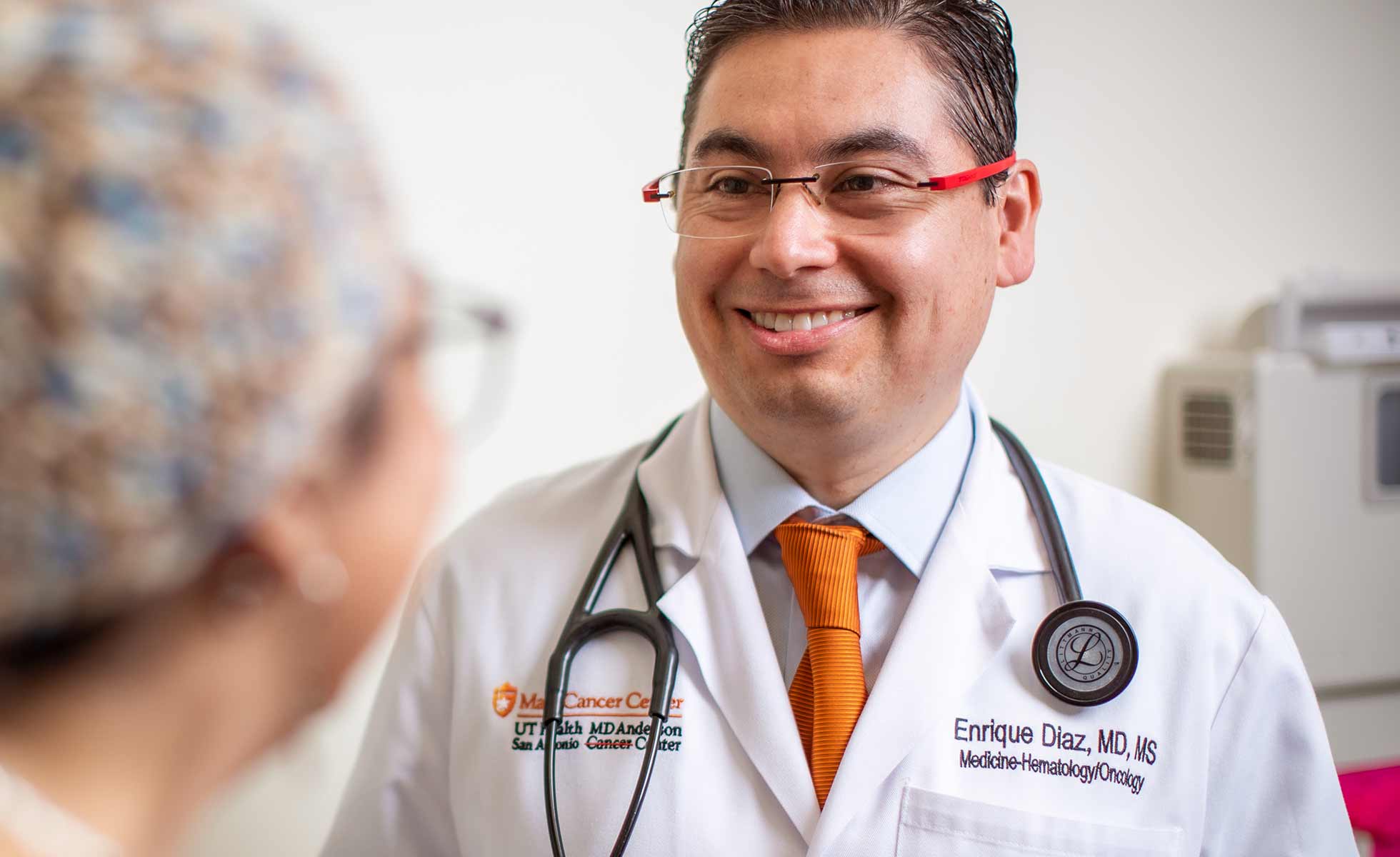 Head and Neck Cancer Program
Head and neck cancer requires coordinated therapies and services from a highly skilled team of experts. This is precisely what you'll find at Mays Cancer Center, home to UT Health San Antonio MD Anderson Cancer Center. Doctors and patients from across South Texas put their trust in our capabilities.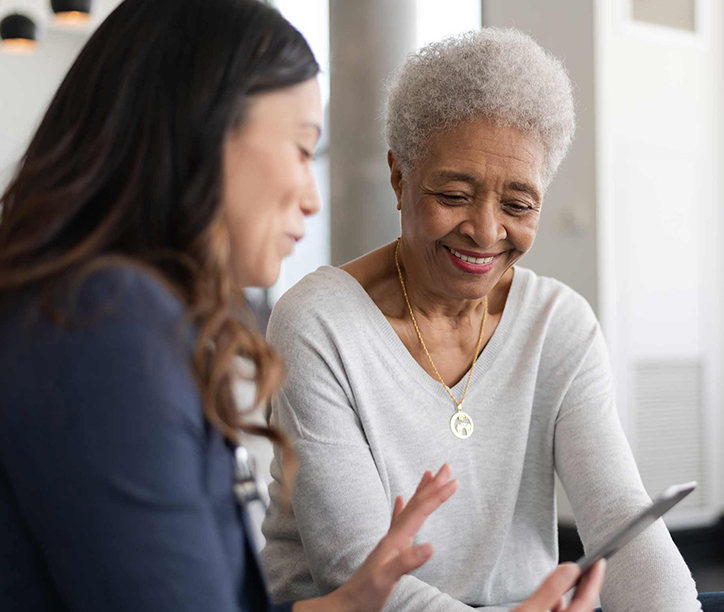 We coordinate services to relieve discomfort and help you push past challenges with speaking and swallowing. Your care may include advice on a healthy diet from our nutritionist, or speech therapy during cancer treatment.
Our team includes cancer experts from different medical specialties who share a commitment to delivering precise, personalized care.
Search our provider directory