Reducing Sleep disTurbance in Cancer (REST-C): A study to compare the effectiveness of two different wellness-based mobile apps on blood cancer patient outcomes
Principal Investigators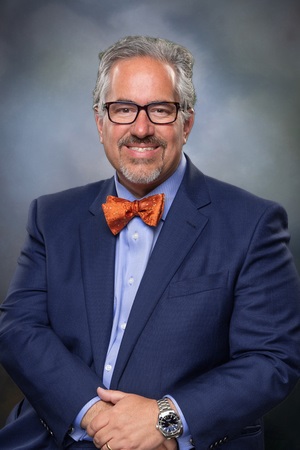 Ruben Mesa MD, FACP, is the vice dean for cancer programs at Wake Forest University School of Medicine and executive director of the Atrium Health Wake Forest Baptist Comprehensive Cancer Center. He is an internationally known expert who has dedicated his career to research and drug development for blood cancers and disorders.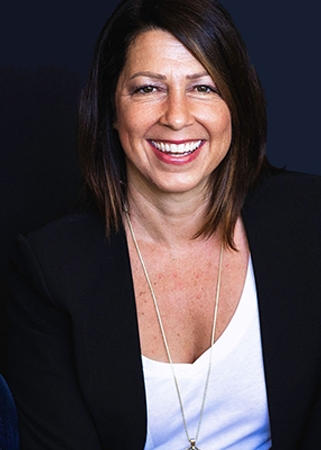 Jen Huberty, PhD is an accomplished behavior research scientist with over 20 years of experience leading academic and industry-based science using digital approaches to change behavior and improve well-being.
Co-Investigators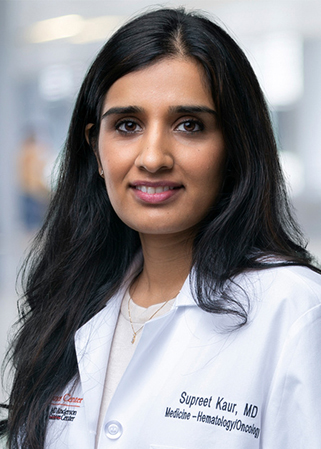 Supreet Kaur, MD is a hematologist oncologist at the Mays Cancer Center, home to UT Health San Antonio MD Anderson Cancer Center. Her current research interests include clinical biomarkers in cancer and therapeutics. She serves as principal investigator and co-investigator in a number of clinical trials, including SWOG cooperative group studies.
About this study
This trial aims to study the effectiveness of two different wellness-based mobile apps on blood cancer patient outcomes, including sleep, fatigue, anxiety, depression, and blood biomarkers of inflammation (TNF-a, IL-6, IL-8, CRP). The findings of this study may help physicians and researchers better understand how mobile wellness mobile apps can help in managing symptom burden and inflammation in blood cancer patients.
Participation eligibility
Participant eligibility includes factors such as age, cancer diagnosis, treatment status, and more. See below for a complete list of all eligibility criteria that is required for participation in this trial.
Inclusion Criteria:
Currently diagnosed with a blood cancer and currently undergoing treatment
Not currently participating in a therapeutic pharmacologic clinical trial
Has not received/planning to receive an allogenic stem cell transplantation
Moderate sleep disturbances or problems with sleep
Own a mobile smartphone (iPhone with iOS 14 or later or an Android 6 or later)
Willing to download a mobile app
Able to read/understand English
18 years of age or older
Willing to be randomized
Willing to drive to a nearby lab for blood draws 3x during the study over the course of 20 weeks (8-week intervention period followed by 12-week follow-up period)
No change in prescribed or over-the-counter sleep medication use (if any) over the past six weeks (including drugs like NyQuil, Benadryl, and other anti-histamine-based drugs)
Exclusion Criteria
Current meditation practice or meditative movement practice (i.e., yoga, tai chi, qi gong) of ≥60 min/week in past 2 months
Reside outside of the United States of America
Any planned change in pharmacologic therapy (i.e., new drug) or allogenic stem cell transplantation during study timeframe (i.e., 20 weeks)
Currently diagnosed with a sleep disorder, except insomnia
Currently taking prescribed sleep medications, over-the-counter drugs, and/or supplements >3 times per week (including drugs like NyQuil, Benadryl, and other anti-histamine-based drugs)
Any other diagnosed and uncontrolled medical or psychiatric condition
Younger than 18 years of age.