Why choose us for peritoneal carcinomatosis care?
Peritoneal carcinomatosis is cancer that spreads to the tissues that make up the abdominal cavity lining. It can be challenging to treat. At Mays Cancer Center, home to UT Health San Antonio MD Anderson Cancer Center, you can access leading treatment options, close to home.
A team of highly trained cancer doctors with different areas of expertise collaborates to determine the most appropriate treatment for you.
Our experts deliver specialized treatment that combines surgery with chemotherapy. This procedure, called cytoreductive surgery with HIPEC (hyperthermic intraperitoneal chemotherapy), requires intensive training. We are one of the few centers in San Antonio to offer it.
What you need to know about peritoneal carcinomatosis
Peritoneal carcinomatosis is also called peritoneal surface malignancy. It refers to any cancer that spreads to the abdominal cavity (the space between internal organs in the abdomen) after developing elsewhere in the body (like the colon).

Peritoneal carcinomatosis is different from

p

rimary peritoneal cancer

, which is cancer that originates in the peritoneal tissue. Doctors treat these two conditions in different ways.

Peritoneal

carcinomatosis requires input from multiple specialists. Our doctors offer personalized evaluation and advanced treatments for peritoneal carcinomatosis.
How to talk to your doctor about peritoneal carcinomatosis
A peritoneal carcinomatosis diagnosis may raise many questions. You're in the right place. Our team is experienced in treating this complex condition.
Your doctor will explain all your treatment options, including how cancer or treatment could impact your life. We care about you and consider what matters to you when making treatment recommendations.
Types
Many cancers can spread to the abdominal cavity, leading to peritoneal carcinomatosis. These include:
Primary peritoneal cancer refers to cancer cells that start in peritoneal tissues (cells that line the abdominal wall and organs), such as mesothelioma.
You might want to ask your doctor about:
Additional testing you might

need and how tests help guide your treatment plan

Cancer stage,

including any other areas the cancer affects and

what that means for your health

Treatment options,

 

including

whether you're a candidate for cytoreductive surgery (surgery to remove cancer cells) with or without HIPEC

Clinical trials for which you may be eligible

, at any phase of your care

Support

services

to help you heal after surgery or manage treatment side effects
We encourage you to include a supportive family member or friend in your care, should that be a comfort to you. We welcome your support person at your appointments.
Symptoms
Peritoneal carcinomatosis symptoms are often vague. Some people experience no symptoms at all, especially in the early stages of the disease.
Symptoms may include:
Bloating or swelling

near the abdomen (belly)

Discomfort or pain

near the midsection

A lump (or mass)

you can feel when pressing on the abdomen

Changes in bathroom habits,

such as constipation or frequent bathroom trips

Nausea or vomiting

Extreme tiredness

after even minimal exertion
Diagnosis
We use many different tests to diagnose peritoneal carcinomatosis. Your doctor will first thoroughly evaluate your symptoms, which includes reviewing your medical history.
If our specialists suspect peritoneal carcinomatosis, they may order one or more tests:
Imaging tests

like CT or MRI scans capture fine details of the abdominal cavity and help doctors pinpoint the location of cancer cells and potential cancer spread.

Tissue or fluid analysis

is a procedure where doctors remove a small piece of tumor tissue or abdominal fluid. Pathologists (doctors who specialize in diagnosis) then examine cells under a microscope for signs of cancer. These tests can confirm or rule out cancer.
Learn more about diagnosing cancer.
Treatment
Our team of doctors works closely to care for patients with peritoneal carcinomatosis. Surgical oncologists consult with radiologists (medical imaging experts) and other doctors to review your test results and decide the next steps in your care.  All patients are discussed at our multi-disciplinary tumor board.
Depending on the details of your case, you may be a candidate for a specialized treatment called cytoreductive surgery, with or without HIPEC (hyperthermic intraperitoneal chemotherapy).
During cytoreductive surgery with HIPEC, surgeons first remove all signs of cancerous tissue. They then apply a concentrated dose of heated chemotherapy medicine to the abdominal cavity to treat remaining cancer cells directly.
Our experienced specialists include cancer surgeons and critical care doctors trained to perform this technical procedure with a high degree of safety. We are one of the few centers in San Antonio with the skills and capabilities to offer this advanced treatment option.
Currently, cytoreductive surgery and HIPEC are offered for peritoneal carcinomatosis secondary to:
Appendix cancer

that has spread to the peritoneum

Colon cancer

that has spread to the peritoneum

Mesothelioma

Certain gynecological cancers, such as

fallopian tube cancer

and

ovarian cancer
Some patients may benefit from additional chemotherapy before or after surgery. Your care team will make treatment recommendations based on your situation and input.
Find out more about cancer treatments.
Research and clinical trials
As an academic medical center with far-reaching research resources, we participate in hundreds of clinical trials at any one time.
Our physician-scientists are currently exploring the potential benefits of cytoreductive surgery and HIPEC for other cancers, including certain gastrointestinal tumors. Your doctor will explain how any ongoing clinical trials for which you may be eligible may enhance your care.
Get more information about cancer clinical trials and research.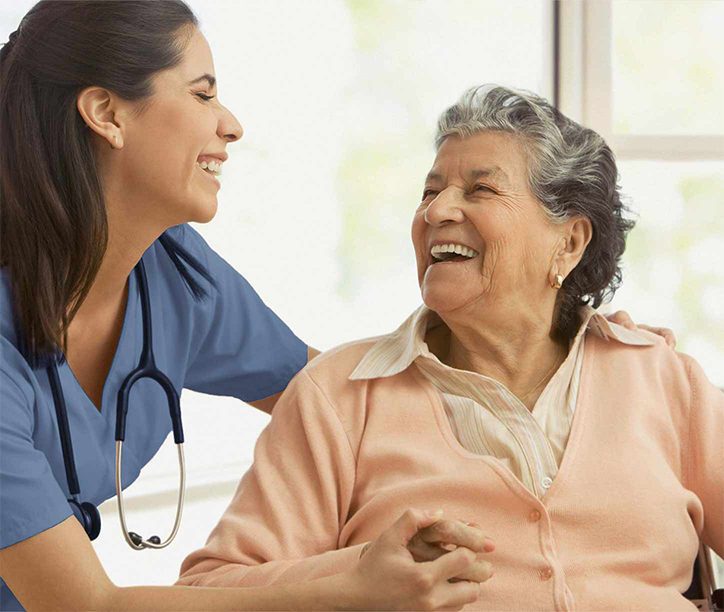 Take the first step by visiting our cancer experts for testing, a second opinion or to learn about treatment options.
Clinical trials help researchers evaluate new therapies before making them available to the public. Mays Cancer Center is the only National Cancer Institute (NCI)-designated cancer center in South Texas, which may give you early access to clinical trials, if you are eligible.
Clinical trial opportunities for peritoneal carcinomatosis
Our team includes cancer experts from different medical specialties who share a commitment to delivering precise, personalized care.
Search our provider directory