Why choose us for primary peritoneal cancer care?
Primary peritoneal cancer is a rare cancer that comes from the inside lining of the abdominal cavity. At Mays Cancer Center, home to UT Health San Antonio MD Anderson Cancer Center, you access outstanding care from a team of experts.
Our team includes fellowship-trained gynecologic oncologists and other cancer doctors with expertise in treating gynecologic cancers. We support you at every point in your cancer care, helping you receive the leading treatment options available to you.
Other centers in San Antonio and surrounding communities refer complex gynecological cancer cases to us because of our expertise in this area. This experience helps us deliver a specialized level of care for primary peritoneal cancer.
Primary peritoneal cancer is one type of gynecological cancers we treat. Learn more about our gynecologic oncology program.
What you need to know about primary peritoneal cancer
Primary peritoneal cancer (PPC) forms when cells in the peritoneum (tissue that lines the abdomen inside your body) grow out of control. PPC cells look and act much like ovarian cancer. Doctors treat these two cancers, as well as fallopian tube cancers, in similar ways.

PPC can affect anyone, but it mostly affects those with female reproductive organs. It's possible to develop PPC even after having your ovaries removed.

Research studies show clear advantages when gynecologic oncologists treat primary peritoneal cancer. Our skilled gynecologic surgeons use advanced techniques to remove cancer tissue with a high level of precision.

A family history of ovarian cancer may increase your chance of developing cancer. Our genetic testing and counseling services can assess your risk level and develop a plan to protect your health. 

At

Purple Heals

, you can connect with a broad network of local gynecological cancer survivors. This large support group, unique to South Texas, offers in-person and online opportunities for support and guidance.
How to talk to your doctor about primary peritoneal cancer
Primary peritoneal cancer is a rare condition that requires specialized care. You can trust our team's expertise.
Your doctor will go over everything you need to know about your diagnosis and how it may impact your health. We explain all treatment options, making it clear that we care about your input. We welcome your questions and concerns whenever you have them.
You might want to ask your doctor about:
Additional testing you might

need and how tests help guide your treatment plan

Cancer stage,

including

which tissues or organs PPC affects and what that means for your health

Treatment options,

 

including

oncofertility

services

that offer you reproductive options when cancer treatment affects your fertility

Clinical trials

you may be eligible for, at any phase of your care

Support

services

to help you heal after surgery or manage treatment side effects
We encourage you to bring a supportive friend or family member along to your appointments. This person can be a comfort during what can be a stressful time. We welcome your support person to play whatever role feels right to you.
Types
Some doctors consider primary peritoneal cancer a type of epithelial ovarian cancer because they have similar treatment. PPC and epithelial cancer cells look the same under a microscope.
The biggest factor that distinguishes ovarian cancer from PPC is where cancer originates:
Ovarian cancer

begins in the ovaries.

Primary peritoneal cancer

cells start growing in the peritoneum (thin tissue layer that lines the inside of the abdomen).
The word "primary" in a cancer type describes where cancer started growing. PPC may spread to the reproductive organs, such as the ovaries or fallopian tubes.
Cancer can also originate elsewhere in the body, such as the colon, and spread to the abdominal lining. Doctors call this peritoneal carcinomatosis.
Symptoms
Signs of primary peritoneal carcinoma are often vague and include common digestive symptoms, including:
Bloating

or swelling near the abdomen (belly)

Unexplained weight loss, loss of appetite

or feeling full after eating small amount

Pain or pressure

near the midsection

Changes in bathroom habits,

such as constipation or feeling the need to urinate frequently
Diagnosis
Our gynecologic oncologists specialize in treating rare gynecological cancers such as PPC.
Our specialists may diagnose primary peritoneal cancer using a combination of tests:
Pelvic exam

enables us to check the uterus and ovaries for abnormal growths.

Imaging tests

like CT or MRI scans capture pictures that show cancer's location and affected organs.

Blood tests

measure levels of a chemical called a tumor marker (Ca 125) produced by cancer cells.

Biopsy

(tissue removal) enables pathology doctors to examine cells microscopically. They confirm or rule out cancer based on cell patterns and characteristics.
Learn more about diagnosing cancer.
Treatment
We usually perform surgery to treat primary peritoneal cancer. Our gynecologic oncologists specialize in treating this rare condition, offering an uncommon level of expertise. They use sophisticated techniques to remove cancers in difficult-to-treat places, protecting healthy tissues.
Chemotherapy can also help treat PPC. We offer hyperthermic intraperitoneal chemotherapy (HIPEC), an advanced procedure where surgeons deliver a powerful, targeted dose of chemotherapy medicine to cancer cells during surgery.
Find out more about cancer treatments.
Research and clinical trials
As an academic medical center with extensive research capabilities, we participate in wide-ranging efforts to advance gynecological cancer care. As a patient, you may be eligible to try new cancer drugs or other therapies that are only available at select centers.
Get more information about cancer clinical trials and research.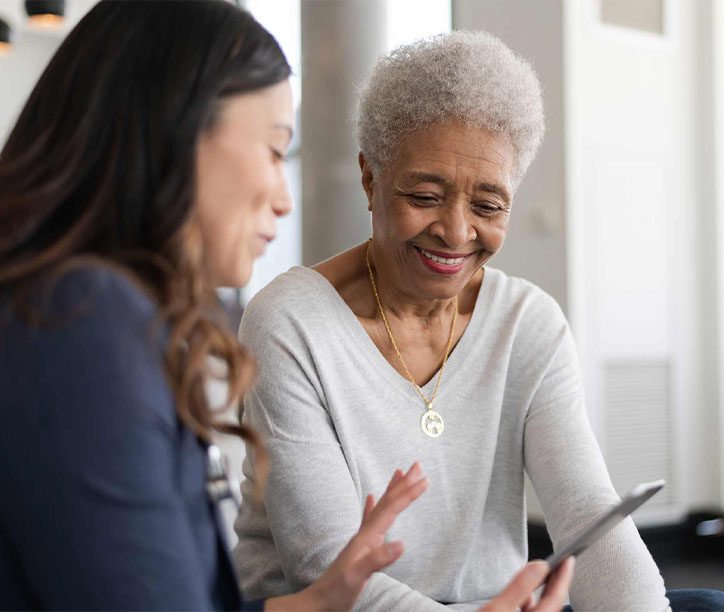 Take the first steps by visiting our cancer experts for testing, a second opinion or to learn about treatment options.
Clinical trials help researchers evaluate new therapies before making them available to the public. Mays Cancer Center is the only National Cancer Institute (NCI)-designated cancer center in South Texas, which may give you early access to clinical trials, if you are eligible.
Clinical trial opportunities
Our team includes cancer experts from different medical specialties who share a commitment to delivering precise, personalized care.
Search our provider directory