Why choose us for stomach cancer care?
Our South Texas community has abnormally high rates of stomach cancer. Doctors at Mays Cancer Center, home to UT Health San Antonio MD Anderson Cancer Center, offer uncommon expertise for this condition. A team of experts specializing in gastrointestinal cancers such as stomach cancer tailors services to meet your needs.
You'll find sophisticated procedures such as endoscopic mucosal resection that are gentler on your body than traditional surgery. We also offer innovative options, such as immunotherapy, and supportive care, such as nutrition counseling. Our experience from treating a high volume of stomach cancer patients helps us anticipate your needs so you receive timely care.
Stomach cancer is one of the many forms of gastrointestinal (GI) cancer we treat.
What you need to know about stomach cancer
Being overweight (obese), drinking too much alcohol and using tobacco increase your chances of stomach cancer. There are other risks that you can't control, such as your age and whether stomach cancer runs in your family.

Early-stage stomach cancer often does not cause symptoms, making it difficult to detect. Our expertise and specialized testing capabilities enable us to catch cancer earlier.

In later stages, cancer grows into deeper layers of stomach tissue and may spread. Coming to an experienced program such as ours gives you access to advanced care options and clinical trials, if you are eligible.
How to talk to your doctor about stomach cancer
A stomach cancer diagnosis can bring worries and uncertainty to your life, but we're here to help. We take time to address your concerns and explain the risks and benefits of care recommendations.
You might want to ask your doctor about:
Additional testing,

 

if any, to learn more about the size and location of the cancer

Cancer stage —

the size of the cancer

and whether it has spread — and what it means for your long-term health

Treatment options,

 

which may include chemotherapy, surgery or a nonsurgical procedure

Potential treatment side effects

and therapies

that help you feel more like yourself again

Support

to help you push past challenges that may include anxiety or difficulty getting to and from appointments
Many patients take comfort in the assistance they receive from loved ones. Your family members or trusted friends are welcome to join you during care appointments. If you prefer, we can discuss care options as a group, so you feel less alone in your care journey.
Types
Our expertise includes common and complex forms of stomach cancer:
Adenocarcinoma

forms in the tissue lining the inside of the stomach.

Gastrointestinal (GI) stromal tumors (GISTs)

are

abnormal growths in nerve cells within the stomach and other digestive organs.

GI neuroendocrine tumors

(NETs) occur in the cells that make hormones, chemical messengers that control your digestive system. Read more about

neuroendocrine tumors

.

Primary gastric lymphoma

is a type of cancer that starts in infection-fighting cells in the stomach.
Symptoms
Symptoms of stomach cancer include:
Abdominal bloating or swelling

Dark-colored or black stool

Indigestion

Loss of appetite

Nausea and vomiting

Pain and discomfort

Unexplained weight loss 
Diagnosis
We offer stomach cancer testing options that are not widely available. Endoscopists, doctors who evaluate stomach problems, use tiny instruments attached to long tubes to perform advanced tests. We may use endoscopy to conduct imaging studies, such as an ultrasound, or take a tissue sample (biopsy). Find out more about diagnosing cancer.
In some cases, stomach cancer is due to abnormal genes that are passed down in families. You may be at risk if multiple close family members have had stomach cancer. Genetic testing helps us determine your inherited cancer risk and whether you might benefit from cancer prevention services. 
Treatment
We develop a personalized care plan that may include multiple therapies. Get more information about cancer treatments.
You may need:
Medications:

Our GI medical oncologists help you have a safe experience while receiving cancer drugs (chemotherapy).

Immunotherapy:

Patients with complex cases may receive immunotherapy, which trains your immune system to attack cancer cells.

Surgery:

If you need surgery, you receive treatments from highly skilled gastric surgeons.

Radiation therapy:

You may need this treatment if the cancer is near the opening of the stomach near the esophagus. Radiation therapy is also for cancers toward the end of the stomach where it connects to other digestive organs.
Your care may include specialized therapies that help you stay as comfortable as possible throughout cancer treatment. If you are struggling with nausea from chemotherapy or pain, we help you get relief. Learn more about our supportive cancer care clinic.
Research and clinical trials
Researchers at Mays Cancer Center are advancing care for many of the conditions that are affecting our community, including stomach cancer. We reach out to you early in your care journey to explain how you may benefit from clinical trials, if you are eligible. A member of our team is available to answer questions and respond to your concerns throughout your participation. Read more about cancer clinical trials and research.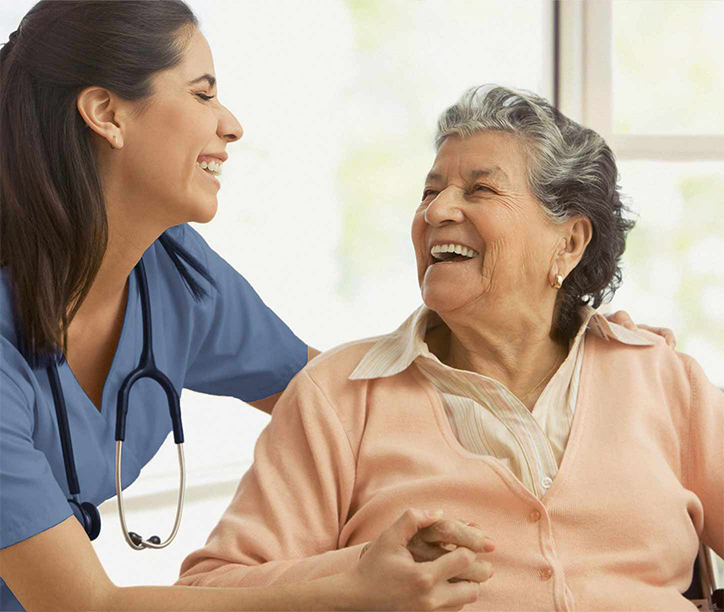 Take the first step by visiting our cancer experts for testing, a second opinion or to learn about treatment options
Clinical trials help researchers evaluate new therapies before making them available to the public. Mays Cancer Center is the only National Cancer Institute (NCI)-designated cancer center in Central and South Texas, which gives eligible patients early access to clinical trials
View clinical trial opportunities
Our team includes cancer experts from different medical specialties who share a commitment to delivering precise, personalized care.
Search our provider directory