Why choose us for brain metastasis care?
At Mays Cancer Center, home to UT Health San Antonio MD Anderson Cancer Center, experienced doctors use leading therapies to treat cancer that spreads to the brain.
Our team includes respected brain tumor specialists with fellowship training in neuro-oncologic surgery and neuro-oncology. We offer stereotactic radiotherapy, an advanced radiation therapy that treats multiple brain metastases at one time — without surgery. As an academic medical center, we provide new hope for eligible patients through additional treatments only available through clinical trials.
Find out more about our neuro-oncology (brain tumor) program.
What you need to know about brain metastasis
Brain metastasis is cancer that spreads to the brain. It happens when cancer cells that start in one area (like the lungs) enter the bloodstream and eventually reach the brain. Once inside the brain, the cancer cells continue to grow and spread.

Any cancer can spread to the brain. Some cancers are more likely to lead to brain metastasis than others. Having lung, melanoma, breast or kidney cancer may increase your chances of developing brain metastasis.

Our team includes highly trained doctors who treat many brain metastases compared to other centers in the area. We are one of a few cancer centers in South Texas to use teams of doctors to coordinate brain tumor treatment. This approach is a proven best practice and helps us deliver precise care personalized to your situation and needs.

Having a brain metastasis often excludes patients from participating in clinical trials. We do offer eligible patients additional treatment options through ongoing clinical trials, including for people with cancer that has spread to the brain.
How to talk to your doctor about brain metastasis
Being diagnosed with a brain metastasis may make you feel uneasy about your future. You can count on us to guide you through every step of cancer treatment. We will educate you about all your options (including treatments that are not widely available) and provide support.
You might want to ask your doctor about:
Additional testing

, if any, you may need to guide diagnosis or treatment

Cancer details

, including where in the brain (or other areas) cancer has spread

Treatment options

, including what to expect if your doctor recommends surgery and any clinical trials for which you may be eligible

Support services

, including resources that may help you overcome physical or emotional challenges you experience during treatment
We want you to feel empowered in making treatment decisions. Many patients find it beneficial to include a loved one in their appointments. We welcome the support you want as you make important decisions.
Types
Any cancer can spread to the brain through the blood or lymph circulatory systems. The most common types of brain metastasis we treat are:
Symptoms
A brain metastasis may cause varying symptoms, depending on where in the brain cancer cells spread. The most common symptoms are:
Headaches, which may be severe

Nausea and vomiting, which may happen along with a worsening headache

Confusion or memory issues

Seizures

Vision changes, such as blurry or double vision
Diagnosis
We use leading diagnostic tests to diagnose brain metastases precisely. Based on your symptoms and physical evaluation, we may recommend:
Imaging tests

such as computed tomography (CT) scans or magnetic resonance imaging (MRI) to identify a tumor's size and location

Neurological exam

to identify problems in your coordination, vision and hearing, which could be a sign of a brain tumor

Biopsy

to analyze tumor tissue under a microscope. A doctor trained in brain tumor diagnosis (neuropathologist) can identify characteristics of cancer cells. This analysis pinpoints whether cancer cells started in the brain (called primary brain cancer) or from another area.

Molecular tests

study the genetic or molecular details of cancer cells. These details help doctors recommend treatments designed to destroy a specific type of cancer cell.
At regular tumor board meetings, several brain tumor specialists (including neuropathologists, neuro-oncologists and neurosurgeons) review your test results together. This teamwork helps provide a precise diagnosis and personalized approach.
Learn more about cancer diagnosis.
Treatment
Brain cancer treatment usually includes a combination of surgery, chemotherapy and radiation therapy. We will personalize treatment to your needs and situation, considering a tumor's type and location and your preferences. You can trust our doctors to provide leading treatment options based on proven cancer advances.
Your doctor may recommend:
Research and Clinical Trials
Our physician-scientists' research efforts have helped shape the way doctors throughout the country treat brain tumors. We participate in hundreds of clinical trials, which provides you access to additional treatment options.
Ask your doctor if you may be eligible for ongoing clinical trials that focus on brain metastasis. Read more about cancer research and clinical trials.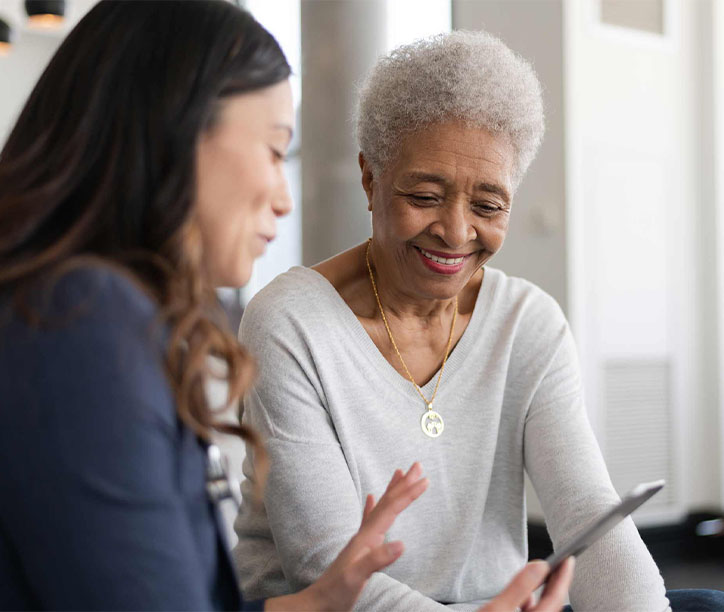 Take the first step by visiting our cancer experts for testing, a second opinion or to learn about treatment options.
Clinical trials help researchers evaluate new therapies before making them available to the public. Mays Cancer Center is the only National Cancer Institute (NCI)-designated cancer center in Central and South Texas, which gives eligible patients early access to clinical trials.
Our research efforts make it possible for eligible patients' treatment options to include some of the latest cancer advances, such as new cancer drugs. We will explain how any clinical trial treatments for which you may be eligible fit into your care.
Clinical trial opportunities for brain metastases
Our team includes cancer experts from different medical specialties who share a commitment to delivering precise, personalized care.
Search our provider directory