Central nervous system tumors can develop anywhere inside the brain or spinal cord. Highly skilled surgeons at Mays Cancer Center, home to UT Health San Antonio MD Anderson Cancer Center, treat brain and spinal tumors in sophisticated ways.
We offer multiple advanced treatment options, including minimally invasive procedures that remove advanced brain tumors through the mouth or nose. This less invasive approach may result in a faster recovery and other benefits.
Multiple specialists treat rare spinal tumors using combined procedures that remove cancer and rebuild the spine. Few centers in South Texas offer this specialized neurosurgical expertise.
About brain and spinal tumor surgery
Brain and spinal tumors develop close to areas responsible for how you speak, think or move. Surgery to remove central nervous system tumors requires skill and experience. Preserving healthy tissue can lead to significant improvements in patients' quality of life.
Why choose us for brain and spinal tumor surgery?
Highlights of our program include:
Expertise:

Our team includes well-respected surgeons with specialized neurosurgery fellowship training. This focused training enables us to skillfully treat complex neurological tumors, some of which were once considered inoperable.

Advanced techniques:

Our team has the capabilities to perform combined skull base surgeries that may involve neurosurgery, ENT, ophthalmology and plastic surgery specialists. We work as a team to remove complex sinus or pituitary tumors that have spread into vital structures like the carotid artery, cranial nerves and brainstem.

Sophisticated capabilities:

Our team uses advanced neurological imaging systems, such as functional magnetic resonance imaging (fMRI), to plan intricate brain surgeries. Imaging can map the brain's

motor and language centers. These tools help us

protect healthy tissues and functions during surgery.

Coordinated cancer services:

You can receive nearly all of the neuro-oncology treatments you need in one location at our Brain Tumor Center.

Multiple specialists meet often to personalize your treatment and streamline your care.
Types of neurosurgery
Our surgeons are skilled in advanced surgeries that treat brain and spinal tumors in different ways. A team of specialists (including a neurosurgeon, neuro-oncologist and radiation oncologist) will spend considerable time weighing the best approach for your circumstances.
Types of neurosurgery we offer include:
Awake craniotomy

removes brain tumors while you are awake (but cannot feel anything). During this surgery, we interact with you, such as by asking questions. Your responses enable us to identify critical brain tissues to help preserve functions such as your speech and vision.

Endoscopic skull base surgery

uses thin, flexible tools to access hard-to-reach tumors deep inside the brain through the nose or mouth. This procedure offers a less invasive, gentler approach to tumor removal. Fewer incisions may mean you experience a shorter recovery and with less pain.

Traditional (open) surgery

removes brain or spine tumors through large incisions.

Spinal reconstruction surgery

rebuilds the spine after removing as much spine tumor tissue as possible.

Multiple surgeons may work together to perform highly technical tumor removal and reconstructive surgeries in one combined procedure.
Brain and spinal tumor surgery: How to talk to your doctor
We understand the thought of brain or spinal surgery may make you feel uneasy. We consider your input and preferences before recommending a procedure that's right for your situation. We encourage you to bring family or loved ones with you to appointments to help in making decisions.
In the weeks before surgery, you will meet with the surgeon who will perform your procedure. We encourage you to express questions or concerns to us whenever they arise. 
You might want to ask your doctor about:
Additional testing

, if any, you may need to inform an upcoming surgery

What to expect

, including steps you can take to prepare for surgery and how long you can expect to stay in the hospital

Your recovery

, including how surgery may affect your health or functions, shortly and long after surgery

Support services

, including resources to support you in managing physical or emotional difficulties you experience
In the days and weeks after surgery, your care team will monitor your recovery and provide support as needed.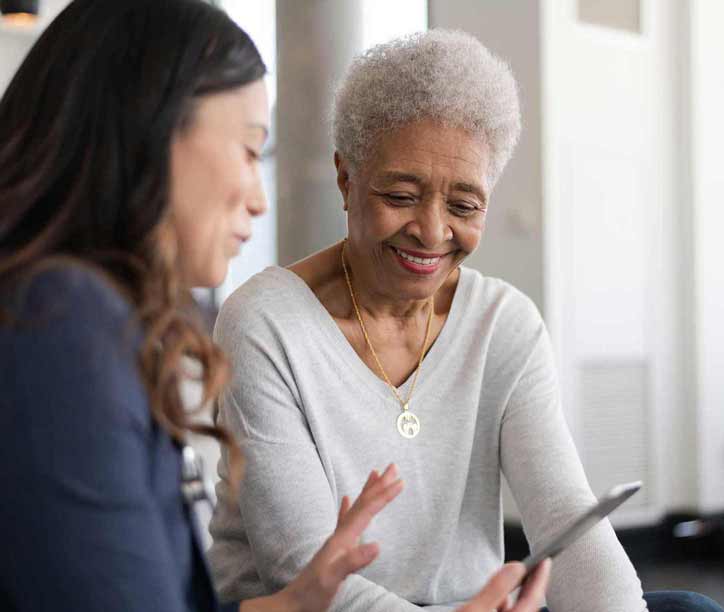 Take the first step by visiting our cancer experts for testing, a second opinion or to learn about treatment options.
Our team includes cancer experts from different medical specialties who share a commitment to delivering precise, personalized care.
Search our provider directory