Why choose us for multiple endocrine neoplasia?
Multiple endocrine neoplasia (MEN) is a rare genetic condition affecting adults and children. It causes tumors in numerous endocrine glands. Mays Cancer Center, home to UT Health San Antonio MD Anderson Cancer Center, has a team of doctors with experience treating this condition, so you receive more of the services you need close to home.
Fellowship-trained cancer doctors (oncologists), surgeons and endocrinologists work together to coordinate tests and treatments. Our team's experience enables us to anticipate your needs so you receive appropriate care.
MEN is one of many rare endocrine syndromes that's passed down in families. We are among the few programs in South Texas capable of treating these complex conditions. Read more about rare and familial endocrine tumors.
What you need to know about multiple endocrine neoplasia
Your endocrine system is a network of glands that produce hormones to help your organs work.

MEN happens when abnormal gene changes (mutations) cause tumors to form in endocrine glands and sometimes other tissues

. Some tumors may become cancerous.

Having a mutation for multiple endocrine neoplasia does not always mean you'll develop tumors.

You may be at risk for MEN if you have:
Two or more tumors in your endocrine glands

One endocrine gland tumor and a parent or sibling with MEN
If you are at risk, you need lifelong care, including regular screenings to detect tumors.

Younger patients with MEN receive ad

ditional support and specialized inpatient care through our

adolescent and young adult cancer program

.
How to talk to your doctor about multiple endocrine neoplasia
Multiple endocrine neoplasia affects your health. It may also impact other members of your family. We take time to answer your questions and help you plan for future health needs.
You might want to ask your doctor about:
Additional testing

to assess your tumor risk and how often you need these tests

Diagnosis,

including the size and location of tumors, if you have any, and whether they are cancerous

Genetic testing

to determine which MEN gene mutations run in your family and which relatives may be at risk

Treatments,

 

if needed, which may include medications and surgery

Support

to help you and your family cope with the ways MEN may affect your life
Making decisions about tests and treatments can be challenging. In addition to the support you receive from our team, your loved ones can also help. Feel free to bring family or trusted friends with you to care appointments.
Types
There are many types of multiple endocrine neoplasia. The two most common are:
MEN1, which can occur at any age and stems from a mutation in the MEN1 gene. MEN1 causes:
MEN2 typically starts in childhood and occurs when there are problems with the RET gene. MEN2 causes:
Certain types of

thyroid cancer

Mucosal neuromas, which are tumors affecting the lip lining, tongue and gastrointestinal tract

Pheochromocytoma, a type of adrenal tumor that causes dangerously high blood pressure
Symptoms
The symptoms you experience depend on the type of MEN and location of the tumors. You may experience:
Bone problems

Headaches, usually in the front of the head

Overactive glands, including the parathyroid (hyperparathyroidism)

Thickened lips and tongue

Vision problems
Diagnosis
We use several tests to confirm a MEN diagnosis and check for tumors.
These tests may include:
Genetic testing

to determine whether you have the mutation responsible for MEN

Blood or urine tests

to detect abnormally high levels of hormones

Imaging scans

to pinpoint suspicious growths that may be tumors or cancer
Treatment
Regular monitoring for tumors, even if you have no symptoms, is an important part of treatment. Blood or urine tests and imaging scans can uncover early signs of tumors, when they may be easier to treat. 
If we detect tumors or cancer, your care may include:
Surgery:

Our experienced surgeons remove tumors or overactive glands using leading techniques. Read more about

cancer surgery

.

Medications:

We may prescribe medications to relieve symptoms such as headaches.

Radiation therapy:

This option is for people who cannot have surgery. We also use it to treat trace levels of cancer that remain after surgery. Get more information about

radiation oncology

.

Thyroid hormone replacement:

If MEN affects your thyroid and we need to remove it, this therapy helps you maintain normal thyroid levels. Learn more about

thyroid hormone therapy

.
Research and clinical trials
Cancer research at Mays Cancer Center gives eligible patients access to innovative new treatments and services through clinical trials. Get more information about cancer clinical trials and research.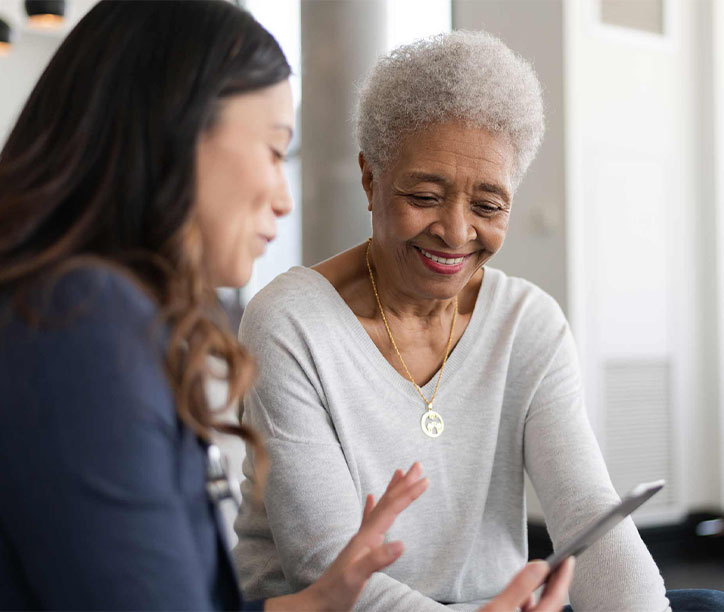 Take the first step by visiting our cancer experts for testing, a second opinion or to learn about treatment options.
Clinical trials help researchers evaluate new therapies before making them available to the public. Mays Cancer Center is the only National Cancer Institute (NCI)-designated cancer center in Central and South Texas, which gives eligible patients early access to clinical trials.
Clinical trial opportunities
Our team includes cancer experts from different medical specialties who share a commitment to delivering precise, personalized care.
Search our provider directory