Why choose us for pituitary tumors?
Pituitary tumors are often not cancerous but can still make you feel sick. Mays Cancer Center, home to UT Health San Antonio MD Anderson Cancer Center, helps you receive more of the services you need close to home.
Our endocrinologists and neurosurgeons work together to deliver comprehensive care. From testing to treatment and follow-up exams, we are here for you with personalized services and support.
Your pituitary gland is part of the endocrine system. Read more about our endocrine tumor program.
What you need to know about pituitary tumors
Your pituitary gland sits behind your nose, near the base of your brain. This gland sends signals to other parts of the endocrine system to regulate growth and organ functioning.

Pituitary tumors may or may not produce high levels of hormones. In some cases, tumors grow large enough to affect nearby organs, including your eyes or brain.
Some people face a higher risk of pituitary tumors, especially those with a history of hereditary conditions such as

multiple endocrine neoplasia

.
How to talk to your doctor about pituitary tumors
It's natural to have a lot of questions after receiving a pituitary tumor diagnosis. We take the time to address your concerns and explain the next steps in your care.
You might want to ask your doctor about:
Genetic testing and counseling

is

 

available

Diagnosis,

including whether the tumor is cancerous

Care options,

 

which may include watchful waiting or surgery

Potential treatment side effects and what we can do to help you get relief

Support

to help you cope with how a pituitary tumor may affect your daily life
Making decisions about tests and treatments is often a team effort. Our doctors explain options in clear, understandable ways. You can also bring family members or trusted friends with you for support.
Types
The main types of pituitary tumors include:
ACTH-producing tumors

lead to high levels of adrenocorticotrophic hormone (ACTH), which helps regulate metabolism and the immune system.

Growth hormone-producing tumors

cause abnormally fast growth in children. In adults, they cause problems in the bones of the face, hands and feet.

Nonfunctional adenomas

, which are the most common type, do not produce hormones.

Prolactin-producing tumors

cause high levels of a hormone that causes irregular periods in women and low sperm count in men.

Thyroid stimulating hormone-secreting tumors

cause your body to make too much thyroid hormone.
Symptoms
The symptoms you experience depend on the tumor's size and whether it's producing hormones.
Common symptoms include:
Headaches

Problems with sense of smell

Tiredness

Unexplained weight loss or gain

Vision problems
Diagnosis
Tests we use to diagnose pituitary tumors, include:
Blood or urine tests

to determine whether the tumor is producing hormones

Eye exam

if you are having vision problems

Imaging studies,

including magnetic resonance imaging (MRI) and computed tomography (CT) scans to pinpoint the tumor's location
Treatment
You might not need treatment if the tumor is not causing symptoms or producing hormones. Instead, you receive regular evaluations to determine whether the tumor is changing or growing.
If you need treatment, your care may include:
Medications:

We may be able to lower abnormal hormone levels and shrink tumors with cancer-fighting drugs (chemotherapy) and other medications. Find out more about

chemotherapy

.

Surgery:

Tumors that are functional or pressing on nearby structures often require surgery. We use long tubes with surgical tools at the tip to access the tumor through openings in your nose. This approach is easier on your body so that you may recover faster. Learn more about

cancer surgery

.

Hormone therapy:

Taking pills helps restore normal hormone levels if treatment affects them. For thyroid hormone, you may need

thyroid hormone

therapy

.

Radiation therapy:

We use beams of powerful energy to treat trace levels of cancer that remain after surgery. Find out more about

radiation oncology

.
Research and clinical trials
Cancer research at Mays Cancer Center gives eligible patients access to additional care options through clinical trials. We participate in national cancer research networks that bring leading trial options to South Texas. Find out more about cancer clinical trials and research.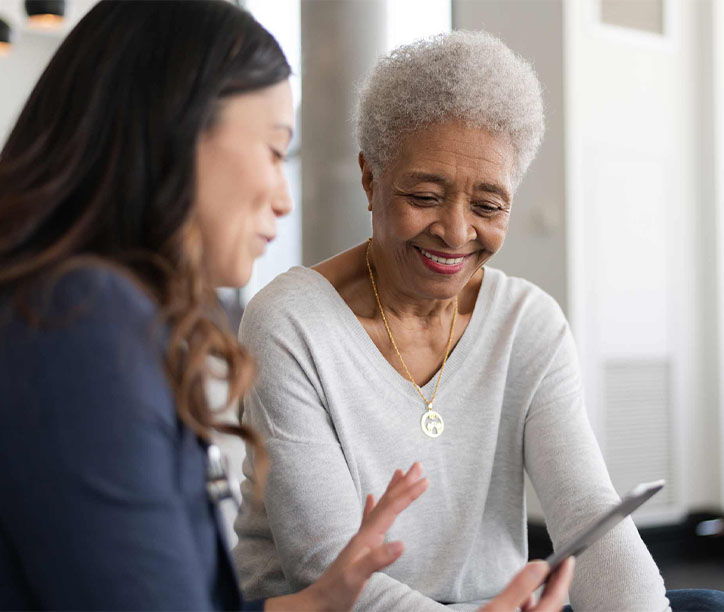 Take the first step by visiting our cancer experts for testing, a second opinion or to learn about treatment options.
Clinical trials help researchers evaluate new therapies before making them available to the public. As the only National Cancer Institute (NCI)-designated cancer center in Central and South Texas, Mays Cancer Center gives eligible patients early access to clinical trials.
Clinical trial opportunities
Our team includes cancer experts from different medical specialties who share a commitment to delivering precise, personalized care.
Search our provider directory