Why choose us for Ewing sarcoma care?
Ewing sarcoma is a rare type of bone and soft-tissue cancer that mostly affects older children through young adults. At Mays Cancer Center, home to UT Health San Antonio MD Anderson Cancer Center, patients see pediatric and oncology (cancer) experts who specialize in rare sarcoma cancers.
Our doctors regularly care for patients with Ewing sarcoma and other rare cancers. This experience, along with our collaborative approach, provides an exceptional quality of care convenient to San Antonio and surrounding communities.
Find out more about our sarcoma cancer program and pediatric sarcoma program.
What you need to know about Ewing sarcoma
Ewing sarcoma is a very rare cancer that usually develops during adolescence and young adulthood. It makes up 1% of all childhood cancers. We have a team of doctors who specialize in rare sarcomas, which enables us to provide a high level of precision in Ewing sarcoma diagnosis and treatment.

Researchers have found that Ewing sarcoma can stem from genetic changes that happen sometime after birth. These genetic variations are not passed down through families. Much remains unknown about why Ewing sarcoma tumors start growing in some children.

Ewing sarcoma often affects teens and young adults. Our social workers and clinical psychologists have a deep understanding of the obstacles Ewing sarcoma can cause in the lives of these patients and their families. We are here to listen and guide you to resources that can help. Learn more about our

adolescent and young adult cancer program.

Our team is well-versed in caring for children and families who travel from outside San Antonio to receive our specialized care. We can help coordinate testing. And we can guide your family to available resources to help you access cancer care more easily.
How to talk to your doctor about Ewing sarcoma
If your child has Ewing sarcoma, you want care from experienced experts. You can trust our multidisciplinary team to deliver research-backed treatment recommendations based on leading science.
You can also expect support. Our center makes extensive resources available to you, including clinical psychologists and social workers who focus on easing your way through the care process.
Our specialists will sit down with you to explain your child's diagnosis and treatment options in detail. We encourage you to reach out to us with questions or concerns at any time.
You might want to ask your doctor about:
Additional testing,

 

if any, that your child may need to pinpoint a diagnosis or treatment plan

Cancer details,

including the type of Ewing sarcoma

and whether it has spread

Treatment options,

 

including how surgery or chemotherapy could affect your child's life, now or in the future

Potential treatment side effects and how we keep children of all ages safe and comfortable at our dedicated inpatient chemotherapy unit

Support

services,

including how we coordinate with schools to help balance homework during treatment as well as fertility preservation options
Types
There are multiple types of Ewing sarcoma. Doctors classify the type of Ewing sarcoma based on the type of cells where cancer first develops:
Ewing sarcoma of bone

tumors: Tumors grow inside bone tissue. They often develop in the thighbone but sometimes in other areas, such as the pelvis or rib bones. This is the most common type of Ewing sarcoma.

Extraosseous Ewing tumors:

Also called extraskeletal tumors, these less common tumors develop in soft tissues around bones, such as cartilage.

Peripheral primitive neuroectodermal tumors (PPNETs):

These very rare cancers can grow in nerve tissues throughout the body.
Researchers believe genetic changes (abnormalities) that happen after birth may play a role in causing all types of Ewing sarcoma.
Read about other bone cancers our specialists treat, including osteosarcoma.
Symptoms
Ewing sarcoma may develop in different areas of the body. Most often, a tumor forms in the leg, arm, chest or pelvic bones. Less often, it may start growing in the spine or skull.
Ewing sarcoma symptoms are generally confined to the area where a tumor starts growing. Pain is the most common sign of Ewing sarcoma. Discomfort may feel more severe at night or during exercise.
Other common Ewing sarcoma symptoms include:
Lump or bump

near the tumor area

Swelling

around the tumor

Problems walking

(if tumor affects the leg)

Weight loss or lack of energy

that persists or seems unusual

Bone weakness,

which may cause a bone to break from a minor fall
Diagnosis
Our specialists are highly experienced in diagnosing rare Ewing sarcoma tumors using a physical examination and blood and imaging tests. A biopsy is always needed to confirm a diagnosis of Ewing sarcoma.
During a biopsy, doctors take out a tiny sample of tissue from a tumor. Pathologists review the cells under a microscope, looking for unique patterns of cancer cells.
If we detect cancer, your care team may recommend further tests. These tests may include blood tests or advanced imaging like CT or PET scans. The results help doctors stage a cancer's severity by looking at whether cancer cells have spread to other areas, such as nearby lymph nodes.
Our specialists (including pediatric oncologists and orthopedic oncologists) work together to learn as much as they can about a type of cancer and how it may affect your child's health. A comprehensive diagnosis helps us recommend treatments that are best for your child's circumstances. Learn more about diagnosing cancer.
Treatment
All types of Ewing sarcoma have similar treatment.
Children and adolescents with Ewing sarcoma usually receive a combination of chemotherapy, surgery and radiation therapy. We personalize treatment to your child's needs based on several factors. We consider the size and location of a tumor and your child's overall health.
Our team includes several experts in sarcoma cancer care. You'll work with pediatric oncologists, orthopedic oncologists and radiation oncologists. These specialists meet regularly to discuss the finer details of every patient's case before agreeing on the best course of treatment for your child. Find out more about cancer treatments.
We offer leading advances in Ewing sarcoma care, including:
Chemotherapy and other medicines:

Children with Ewing sarcoma receive chemotherapy at University Hospital, where a dedicated inpatient unit tailors care to the needs of teen and young adults. Oncology-trained nurses and doctors oversee your child's care. This team can help manage any uncomfortable side effects.

Surgery:

Our orthopedic surgeons perform intricate procedures to remove Ewing sarcoma tumors. When possible, we use less-invasive methods to protect healthy tissues.

Post-surgical rehabilitation:

Rehabilitative doctors use physical therapy and other supportive approaches. Their special training enables them to help children recover when cancer removal surgery affects their ability to use their arm or leg.

Radiation therapy:

Our center offers some of today's most advanced radiation therapies to treat cancer in sophisticated ways. Radiation oncologists with pediatric expertise treat children affected by Ewing sarcoma with a high level of safety, precision and comfort.
Your child's care doesn't end with successful treatment. Our team follows pediatric patients for years to come. Periodic testing based on leading science and your child's needs helps us monitor your child's health and alert us to a tumor's recurrence (return).
We can also help you manage the long-term effects of cancer treatment. A dedicated team (including pediatric and orthopedic oncologists, a psychologist and social workers) follows pediatric bone tumor survivors after treatment ends.
Our pediatric orthopedic oncology survivorship team and childhood cancer survivorship program help pediatric cancer survivors stay healthy as they grow up.
Research
Our long-standing focus on cancer research benefits patients in many ways. Leading physician-scientists explore novel treatments and supportive therapies to improve the lives of children affected by cancer.
We have a close association with well-known and respected childhood cancer research groups, including the National Cancer Institute's Children's Oncology Group. These relationships help us streamline access for eligible patients to new Ewing sarcoma therapies, some only available through clinical trials.
Read more about pediatric cancer clinical trials.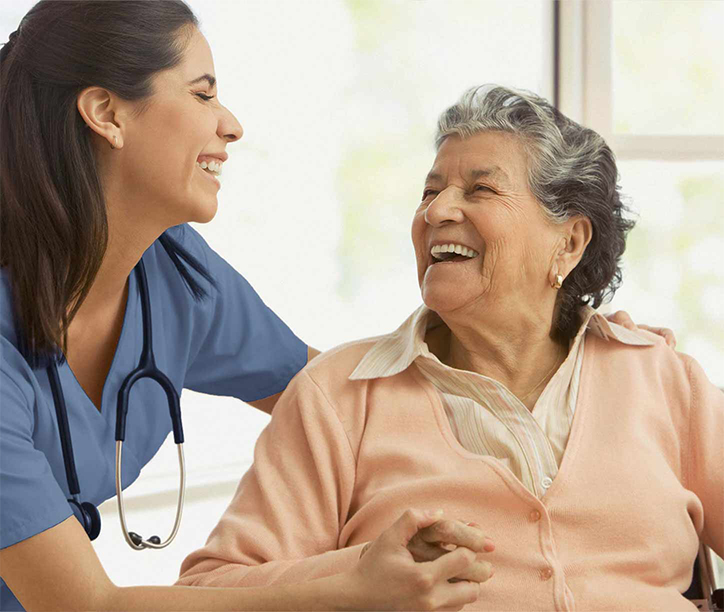 Take the first step by visiting our cancer experts for testing, a second opinion or to learn about treatment options.
As the only National Cancer Institute (NCI)-designated cancer center in Central and South Texas, we offer you access to some of the nation's newest cancer advances.
Scientists in our laboratories explore novel treatments for rare sarcoma cancers. Your doctor will explain how clinical trial treatments that you are eligible for may fit into any phase of your care.
Clinical trial opportunities for Ewing sarcoma
Our team includes cancer experts from different medical specialties who share a commitment to delivering precise, personalized care.
Search our provider directory