Why choose us for bone cancer care?
At Mays Cancer Center, home to UT Health San Antonio MD Anderson Cancer Center, you can access some of today's leading advances in sarcoma treatment, close to home. Our collaborative approach makes it easy to receive the therapies and support you need.
You will find a robust team of sarcoma experts and enhanced treatment options for all types of bone cancers. Because we care for a high volume of bone cancer patients, we have the expertise to deliver exceptional quality care to children and adults of all ages.
Find out more about our sarcoma cancer program and pediatric sarcoma program.
What you need to know about bone cancer
Cancer that first begins growing inside bone tissue is called primary bone cancer. Metastatic (or secondary) bone cancer develops somewhere else in the body and spreads to bone.

Our doctors treat all types of bone cancers in children and adults of all ages. Our pediatric sarcoma experts treat a large number of teens and young adults with

osteosarcoma

and

Ewing sarcoma

.

Each type of bone cancer acts and responds to treatment in unique ways. Molecular and genomic tests can reveal important details about the cancer affecting you. These details equip our doctors to recommend the right treatments for your situation.

Bone cancers, which are rare, most commonly develop during childhood, especially adolescence. Our care team includes social workers and clinical psychologists who understand the needs of teenage and young adult bone cancer patients. They offer invaluable support, such as helping families cope and coordinating school demands during cancer treatment.
Many people travel from outside San Antonio for our care. We help patients and families coordinate services in multiple ways, such as undergoing lab testing close to home for your convenience.
How to talk to your doctor about bone cancer
We understand the difficulties that a bone cancer diagnosis can present. Our team is here to support patients and families.
A member of our team will explain your diagnosis. We will also detail your treatment options, including what to expect and how treatment may impact your life.
Our center makes a wealth of resources available to you. We encourage you to reach out to your care team whenever you have questions or need guidance.
You might want to ask your doctor about:
Additional testing,

 

if any, that may be needed to inform a diagnosis or treatment plan

Cancer details,

including the type of bone cancer

, whether it has spread and how it may affect your overall health

Treatment options,

 

including any clinical trials for which you may be eligible

Potential treatment side effects

and how we can help you maintain your routine with as little disruption as possible

Support

services

and resources, including fertility preservation options and counseling, designed to meet the needs of young people through our adolescent and young adult cancer program
Types of
Our specialists treat the many forms of bone cancer, including:
Osteosarcoma

usually develops near the ends of the arm or leg bones. It most often affects teenagers and young adults.

Chondrosarcoma

starts in cartilage tissue (cells that protect the ends of bones at joints).

Ewing sarcoma

tumors often develop inside leg and arm bones. It sometimes grows from the body's soft tissues, like muscle.

Chordoma

are often slow-growing tumors that develop in the bones of the skull or spine.
Symptoms
You may experience any combination of bone cancer symptoms. It's possible to experience no symptoms at all. Where a tumor grows on the body (and how big it gets) affects the symptoms you have.
Common bone cancer symptoms include:
Pain or discomfort

near a tumor

Swelling or lump

by the affected area

Severe bone pain

that may wake you from sleeping
Weight loss or fatigue

that can't be explained by other things
Diagnosis
Our specialists first evaluate your symptoms with a thorough physical exam. When our doctors suspect bone cancer, we may order an X-ray or MRI exam, which can show clear details of a bone tumor.
Doctors usually recommend a biopsy to confirm or rule out cancer. The biopsy removes a small tissue sample from the area (or mass) in question. We then examine the tissue under a microscope, looking for cancerous cells.
If you have cancer, our pathologists pinpoint your diagnosis using in-depth analysis of tumor cells. Precision testing helps us learn more about the cancer type by identifying molecular and genetic features of tumor cells.
In some cases, your doctor may recommend additional tests, such as PET or CT imaging scans or blood tests. These tests help us stage cancer, which determines whether or how far cancer has spread beyond the bone.
All of these details lead us to the specific treatments that are most appropriate for you. Learn more about diagnosing cancer.
Treatment
Treatment for bone cancer depends on factors including a tumor's size and location, your age and your overall health. Our team includes specialists experienced in treating children and adults with bone cancer. Find out more about cancer treatments.
Bone cancer treatment usually includes some combination of:
Surgery:

Our specialists may recommend surgery before or after other therapies, such as chemotherapy. Our orthopedic surgeons use sophisticated techniques to precisely remove tumor cells with a small margin of healthy tissue. Our rehabilitative doctors help patients adapt when extensive surgery (such as on your leg) affects how well you can move or walk.

Chemotherapy and other medicines:

Chemotherapy or other drugs help treat cancer in different ways. Targeted therapies and immunotherapy attack specific parts of bone cancer cells to stop them from spreading. Children with bone cancer undergo chemotherapy at a dedicated inpatient floor of University Hospital, where they receive close attention and extra care.

Radiation therapy:

Radiation oncologists with pediatric expertise use powerful, precise technologies to destroy cancer cells with high-energy beams while protecting healthy tissues. Our use of high-tech surface imaging technology helps us determine the right dose (and avoid taking daily X-rays) for certain pediatric sarcoma patients.
Some bone cancers pose a higher risk of recurrence (coming back) after successful treatment. Our team will continue to monitor you after treatment ends. Periodic testing, based on leading science and your needs, can help us detect potential problems at early stages.
Our pediatric specialists partner with the families of young patients to monitor the potential long-term effects of cancer treatment. Our childhood cancer survivorship program is designed to help pediatric cancer survivors become healthy adults.
Research
Clinical trials offer eligible patients some of today's leading cancer treatments close to home. Because we are an academic research center, our physician-scientists participate in a broad spectrum of research efforts focused on improving all aspects of cancer care for children and adults.
We partner with well-known childhood cancer research groups, such as the National Cancer Institute's Children's Oncology Group, to offer eligible pediatric patients some of the latest developments in bone cancer care.
Read more about cancer research and clinical trials and pediatric cancer clinical trials.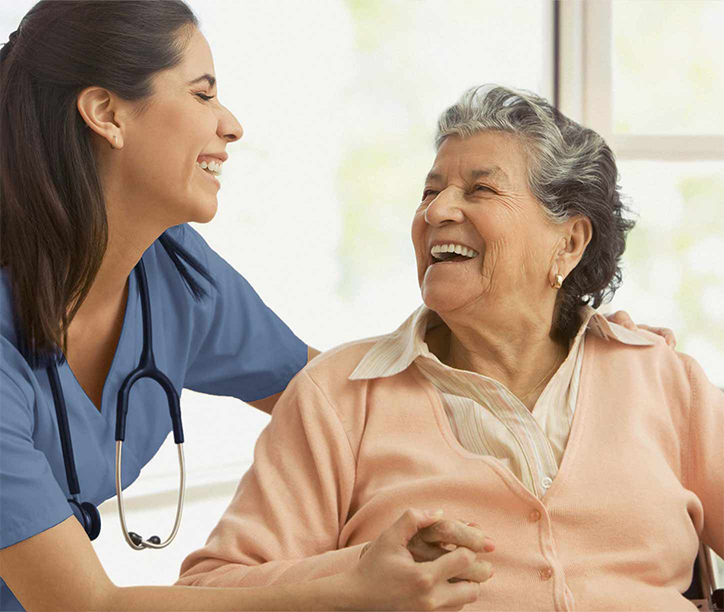 Take the first step by visiting our cancer experts for testing, a second opinion or to learn about treatment options.
As the only National Cancer Institute (NCI)-designated cancer center in Central and South Texas, we offer you access to some of the nation's newest cancer advances.
Scientists in our laboratories explore novel treatments for rare bone cancers. Your doctor will explain how clinical trial treatments that you are eligible for may fit into any phase of your care.
Clinical trial opportunities for bone cancer
Our team includes cancer experts from different medical specialties who share a commitment to delivering precise, personalized care.
Search our provider directory