Why choose us for vulvar cancer care?
Vulvar cancer is rare cancer that affects the female reproductive system. At Mays Cancer Center, home to UT Health San Antonio MD Anderson Cancer Center, fellowship-trained cancer doctors provide deep expertise in female reproductive cancers.
Our team includes gynecologic oncologists and radiation oncologists who see a high volume of vulvar tumors. We have an intricate understanding of how to treat these rare tumors, providing specialized cancer care in San Antonio and surrounding areas.
Our approach is to provide a supportive, personalized care experience.
Vulvar cancer is one type of gynecologic cancer we treat. Learn more about our gynecologic oncology program.
What you need to know about vulvar cancer
The vulva makes up the outer part of the female reproductive system (genitals). Vulva tissue consists largely of skin cells. That's why most cancers that grow in the vulva are skin cancers.

Human papillomavirus (HPV) is a common infection made up of dozens of virus strains, each affecting your health in different ways. Certain high-risk HPV strains can cause cancer, such as vulvar cancer.

The HPV vaccine can protect against well-known virus strains that cause vulvar, cervical and vaginal cancer. Learn more about the

HPV vaccine

.

There's no screening test for vulvar cancer, and early stages of disease may cause few obvious symptoms. Seeing your gynecologist for regular pelvic exams can help detect vulvar cancer in early stages, so you get timely care.

Women with vulvar cancer can join our diverse, active support network of reproductive cancer survivors living in and around San Antonio.

Purple Heals

connects people of many ages and backgrounds who experienced some form of gynecological cancer.
How to talk to your doctor about vulvar cancer
Cancer affects everyone differently. A vulvar cancer diagnosis may make you question how cancer treatment will affect your sexual health or reproductive future.
We encourage you to share your preferences, questions and concerns at any time. We'll provide honest answers to all your questions and help you navigate the road ahead.
Having a familiar face or trusted friend by your side at appointments may provide comfort during a stressful time. We encourage you to involve family members or loved ones in your care, however it feels right for you.
You might want to ask your doctor about:
Additional testing you might

need as well as how tests help inform your treatment plan

Cancer stage,

including

where vulvar cancer originated and whether it has spread

Treatment options,

 

including

surgery and radiation combined with chemotherapy

Treatment side effects, including how treatment may impact your sexual function

Clinical trials

you may be eligible for at any point in your care

Support

services,

including how our unique network of local gynecologic cancer survivors,

Purple Heals

, can support your health and help you cope
Types
Vulvar squamous cell carcinoma (SCC) makes up the vast majority of vulvar cancers. Vulvar SCC is a generally slow-growing skin cancer that develops from cells that line the vulva's outer surface.
Doctors break down SCC cancers into two main groups:
HPV infection:

One vulvar cancer type is associated with the HPV virus and genital warts. This vulvar cancer most often affects women between the ages of 30 and 60.

Non-HPV-related:

This second vulvar cancer type usually occurs in much older women (ages 65 to 85) who have a chronic (lifelong) skin disorder such as lichen sclerosis and vulvar dystrophy. These disorders cause the skin tissue around the genitals to change in color or texture. The skin may also become itchy or painful.
Less common types of vulvar cancers include:
Melanoma

skin cancer develops from pigment-producing cells (melanocytes) in the vulvar region.

Adenocarcinoma

grows from gland cells inside the vulva.
Symptoms
Vulvar itching or pain are common vulvar cancer symptoms. Symptoms may be mildly irritating or severe and could affect any part of the vulva.
Other vulvar cancer symptoms include:
Lump (mass) or bump you can feel

Burning sensation

Bleeding

Tenderness or soreness

Open sores that bleed or hurt
Diagnosis
Our gynecologic oncologists perform a pelvic examination to evaluate possible vulvar cancer symptoms. We examine the vulva and nearby reproductive tissues for unusual growths or signs of cancer.
If our specialists detect a mass (tumor) or need more information, we may perform one or more additional tests:
Colposcopy

uses a magnifying instrument (that looks like a large microscope) to inspect reproductive tissues with a high level of precision.

Biopsy:

We remove a tissue sample from the area of concern. A pathologist uses a microscope to observe how tissue cells look and behave. A biopsy can reinforce or rule out a vulvar cancer diagnosis.
If a biopsy confirms vulvar cancer cells, imaging or other tests may help stage disease. A team of gynecologic cancer doctors meets regularly to discuss the details of your case. We review your test results together and come to a precise diagnosis.
Your gynecologic oncologist will review your results with you one-on-one. We will explain what a vulvar cancer diagnosis means for your overall health so that you can feel confident in your care.
Learn more about diagnosing cancer.
Treatment
Our team considers recent cancer advances, including ongoing clinical trials you may be eligible for, when developing your treatment plan.
You'll have multiple vulvar cancer treatment options, so you have choices in your care. We take time to discuss each therapy's advantages and explain what you can expect, including how a cancer treatment could affect your reproductive or sexual health.
We usually recommend surgery to remove vulvar tumors. Our experienced gynecologic oncologists precisely remove early and advanced tumors using intricate techniques.
We may identify and remove lymph nodes most at risk of cancer spread at the same time as cancer removal surgery. This procedure, called sentinel node mapping, helps us remove fewer lymph nodes and has the potential to ease your healing process.
You might have chemotherapy, radiation therapy or a combination of therapies to destroy any vulvar cancer cells that remain after surgery. We use leading cancer drugs and novel radiation techniques to treat vulvar cancer.
Our gynecologic oncologists are trained to deliver chemotherapy. That means the same doctor will perform your surgery and prescribe your chemotherapy. Having one doctor lead your cancer treatments can provide a comforting, supportive care experience.
Find out more about cancer treatments.
Research and clinical trials
As an academic research program, our physician-scientists take part in extensive translational research efforts to advance screening, detection and treatment options for reproductive cancers.
We participate in a large network of cancer clinical trials, offering eligible patients enhanced gynecologic cancer treatment options. You may be able to receive novel drugs or therapies that aren't otherwise available in the community.
Get more information about cancer clinical trials and research.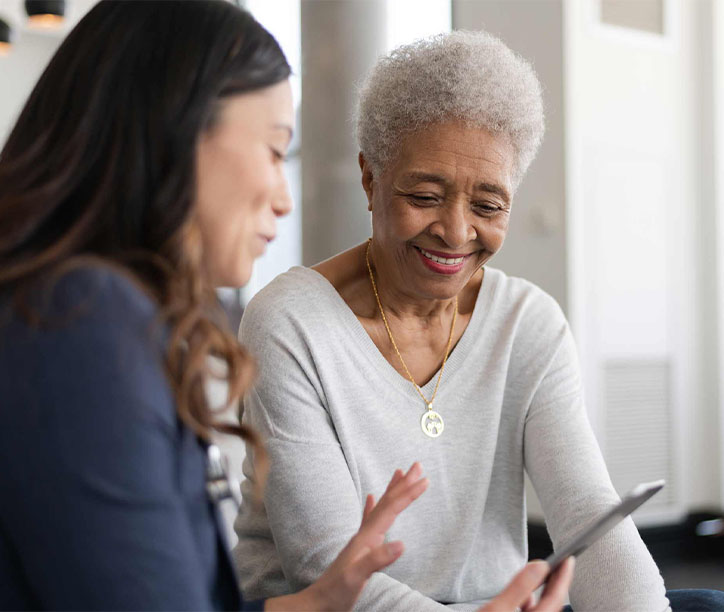 Take the first steps by visiting our cancer experts for testing, a second opinion or to learn about treatment options.
Clinical trials help researchers evaluate new therapies before making them available to the public. Mays Cancer Center is the only National Cancer Institute (NCI)-designated cancer center in South Texas, which may give you early access to clinical trials, if you are eligible.
Clinical trial opportunities
Our team includes cancer experts from different medical specialties who share a commitment to delivering precise, personalized care.
Search our provider directory