Why choose us for your liver cancer care?
Anyone can get liver cancer, but the concern is particularly high in South Texas. In our region, liver cancer is affecting a growing number of people, particularly Latinos. But you've got experts close at hand. Doctors at Mays Cancer Center, home to UT Health San Antonio MD Anderson, are helping more people reclaim their health.
We make it easy to receive the high-quality care you deserve, close to home. We offer the latest therapies, including sophisticated nonsurgical procedures and clinical trials.
Patients from San Antonio and 38 counties in South Texas put their trust in our program. Find out more about our liver tumor and cancer program.
What you need to know about liver cancer
Liver cancer often stems from conditions, such as viral hepatitis, obesity and heavy drinking, that cause liver scarring (cirrhosis). You face a higher risk if you regularly consume too much alcohol.

South Texas has unusually high rates of liver cancer. Our researchers are leading the way to determine why.

Getting treatment for conditions such as hepatitis C, a liver infection, can lower your risk of a liver cancer diagnosis.

We work alongside other nationally renowned liver cancer experts as part of the Texas Liver Tumor Center. In one visit, you see multiple specialists and receive a personalized care plan.
How to talk to your doctor about liver cancer
Everyone reacts differently to a cancer diagnosis. Whether you feel overwhelmed or want more information, we're here to help. We encourage you to voice questions and concerns at any point in your care journey. No subject is too small to discuss.
You might want to ask your doctor about:
Further testing you might need to inform your diagnosis or treatment decisions
Cancer stage, tumor size, whether it has spread and what it means for your long-term health
Treatment options, including any clinical trials you may be eligible for
Side effects of treatment and how you can lessen the impact of side effects on your daily life
Support to help you cope with the ways cancer may affect your mind, body and spirit
You are welcome to bring a friend or loved one with you to appointments. They can help you remember important details and assist you in making care decisions.
Types
We treat rare and common forms of liver cancer, including:
Angiosarcoma starts within blood vessels anywhere in the body, including the liver.

Bile duct cancer

affects tubes (ducts) connecting the liver and small intestine. The bile ducts deliver a substance (bile) to aid digestion.
Fibrolamellar hepatocellular carcinoma (FHCC) occurs in young adults with no history of liver disease.
Hepatocellular carcinoma (HCC) stems from cirrhosis and liver disease.
Symptoms
In the early stages, cancerous growths (tumors) are often small enough not to affect liver functioning. As a result, you might not notice any symptoms.
As a tumor grows and starts to invade more liver tissue, you may experience:
Jaundice, which causes yellowing of the skin and eyes

Bowel movements that produce white, chalky stools

Abdominal pain, nausea and vomiting
Diagnosis
There are many ways to test for liver cancer. The options that are best for your circumstances depend on your health history and symptoms. Learn more about diagnosing cancer.
We may recommend:
Blood tests to check liver functioning and look for abnormal levels of certain substances
Imaging tests to pinpoint the size and location of liver tumors
Tissue sample (biopsy) of the liver to confirm or rule out a cancer diagnosis
Treatment
Liver cancer treatment often includes surgery to remove the tumor. We also offer cancer-fighting drugs (chemotherapy) and a broad range of radiation therapy options. Find out more about cancer treatments.
Additional liver cancer treatment options include:
Radioembolization with yttrium-90 (Y-90): Tiny seeds with a radioactive substance (Y-90) block the tumor's blood supply.
Transarterial chemoembolization (TACE): We implant materials in blood vessels to block the tumor's blood supply and deliver chemotherapy.
Liver transplant:

We remove the liver and replace it with one from a healthy donor. Read more about our

liver transplant

program.

Immunotherapy: You receive substances that help your immune system attack cancer cells in a way that's similar to how you fight a cold. Read more about

immunotherapy

.
Our whole-person approach includes services and therapies to maximize your quality of life during treatment. We offer pain-relief injections, massage and other integrative medicine approaches to ease discomfort. Social workers, financial counselors and other specialists can help you manage your treatment. Find out more about our supportive cancer care clinic.
Research and clinical trials for liver cancer
Through clinical trials, we offer eligible patients other options for healing. We are exploring new methods for controlling cirrhosis and other precancerous conditions, including fatty liver disease and nonalcoholic steatohepatitis (NASH). Our efforts also give you early access to new care methods. Additional clinical trial opportunities may be available through the Texas Liver Tumor Center.
Get more information about cancer research and clinical trials.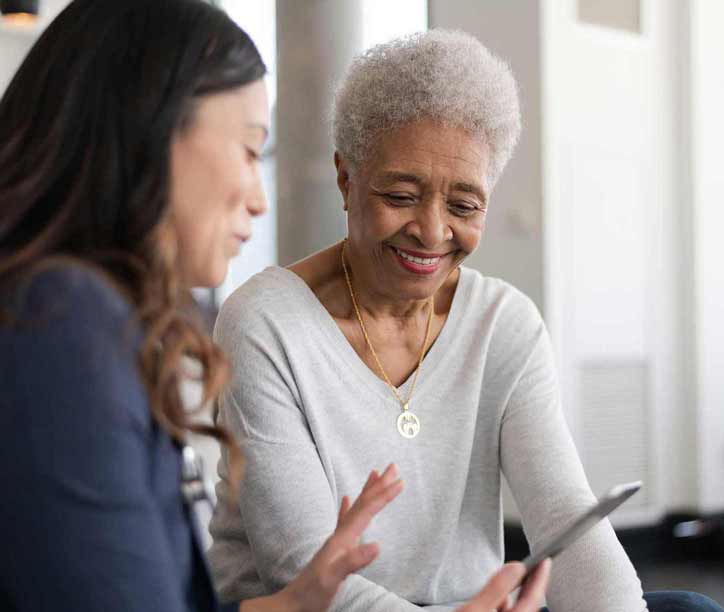 Our team includes cancer experts from different medical specialties who share a commitment to delivering precise, personalized care.
Clinical trials help researchers evaluate new therapies before they become available to the public. Mays Cancer Center is the only National Cancer Institute (NCI)-designated cancer center in Central and South Texas, which gives you early access to clinical trials.
Clinical trial opportunities for liver cancer
Take the first steps by visiting our cancer experts for testing, a second opinion or to learn about treatment options.
Make an appointment