Why choose us for bile duct cancer care?
Bile duct cancer is a rare condition. Because it is uncommon, it is important to seek care at an experienced program such as the one at Mays Cancer Center, home to UT Health San Antonio MD Anderson Cancer Center. We offer a level of expertise that's not widely available in South Texas.
Our highly skilled doctors use leading bile duct cancer care techniques. You have access to medical specialists, including GI medical oncologists, endoscopists and liver surgeons who offer treatments personalized to your needs.
Bile duct cancer is one of the many forms of gastrointestinal (GI) cancer we treat.
What you need to know about bile duct cancer
Bile is a substance your body produces to digest fat from the food you eat. Your bile duct is a thin tube that delivers bile from the liver to the small intestine.

Abnormal growths from bile duct cancer are small at first and might not cause symptoms. As they become larger, the growths affect the bile duct's ability to do its job.

Doctors often detect bile duct cancer in later stages, making it difficult to treat it with surgery. But when you come to Mays Cancer Center, you still have options.
How to talk to your doctor about bile duct cancer
A bile duct cancer diagnosis may come as a shock, but we can help you find peace of mind. We listen to your concerns and try to take some of the uncertainty out of the road ahead.
You might want to ask us about:
Additional testing

to determine and plan the treatments that fit your needs

Cancer stage,

how large the cancer is

and whether it has spread to other organs

Treatment details,

 

including which treatments we recommend and how soon you can start

Potential treatment side effects,

along with services to lessen their impact on your mind and body

Support

services to help you navigate life with cancer and the challenges it may bring
Many patients take comfort in the assistance and encouragement they receive from loved ones. Feel free to bring family members or trusted friends with you to your appointments. We can discuss important care decisions as a group so you feel less alone during treatment.
Types
There are many types of bile duct cancers, including:
Intrahepatic bile duct cancer,

which forms in the portion of the bile duct that's near the liver

Klatskin tumor,

a type of cholangiocarcinoma that forms where the left and right bile ducts come together

Extrahepatic bile duct cancer

that occurs in the portion of the bile duct farthest from the liver
Symptoms
The symptoms of bile duct cancer include:
Bruising easily

Jaundice, a yellowing of the skin and eyes that happens when the liver isn't working properly

Light-colored stools

Liver infections (hepatitis) or a swollen liver

Stomach pain, especially in the upper right area of your abdomen
Diagnosis
Mays Cancer Center is one of the only cancer centers in South Texas offering endoscopic procedures for bile duct cancer. Endoscopy uses tiny instruments attached to long, narrow tubes. Doctors slide these tubes down your throat to access and evaluate the cancer. We use this technique to perform advanced tests such as endoscopic retrograde cholangiopancreatography (ERCP).
During ERCP, we access the bile duct by sliding a tube with instruments at the tip down your esophagus and through your stomach and part of your small bowel. We may also deliver treatments, including expandable tubes (stents), in the same procedure. You may need a stent if there is narrowing or a blockage in the bile duct is narrowed or blocked.
Find out more about diagnosing cancer.
Treatment
If you need surgery, you receive care from doctors with additional training in cancer surgery or our experienced liver surgeons.
For advanced cancers, surgery might not be possible. We may recommend a procedure to insert a stent to keep the bile duct open. Radiation therapy or procedures such as radiofrequency ablation may help manage symptoms or slow tumor growth.
Your care includes additional services to help restore your sense of well-being. We offer advanced pain management therapies, and our cancer dieticians help you get the nutrition you need. Find out more about our supportive cancer care clinic.
Research and clinical trials
We are advancing care for bile duct cancer and other forms of GI cancer through clinical trials. Our efforts are bringing innovative care options to South Texas, so that eligible patients can receive leading-edge care close to home. Find out more information about cancer clinical trials and research.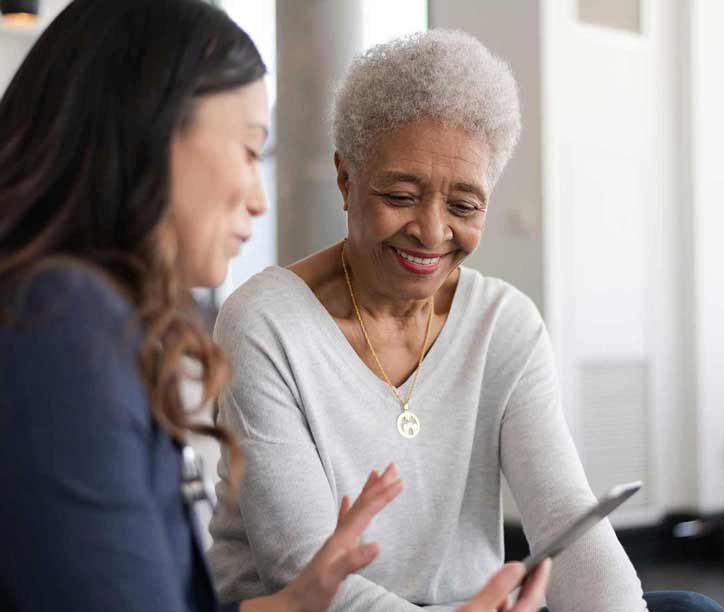 Take the first step by visiting our cancer experts for testing, a second opinion or to learn about treatment options. 
Clinical trials help researchers evaluate new therapies before making them available to the public. Mays Cancer Center is the only National Cancer Institute (NCI)-designated cancer center in Central and South Texas, which gives you early access to clinical trials, if eligible. 
View clinical trial opportunities
Our team includes cancer experts from different medical specialties who share a commitment to delivering precise, personalized care.
Search our provider directory.