Why choose us for gestational trophoblastic disease care?
Gestational trophoblastic disease (GTD) causes tumors to develop inside a woman's reproductive system after pregnancy. The gynecologic oncologists at Mays Cancer Center, home to UT Health San Antonio MD Anderson Cancer Center, specialize in diagnosing and treating this rare condition.
Our fellowship-trained gynecologic oncologists understand the nuances and complexity of caring for these tumors. As an academic medical center, we follow evolving cancer research and have expertise in managing complicated cases.
Learn about how our gynecologic oncology program treats other tumors that affect the female reproductive organs.
What you need to know about gestational trophoblastic disease (GTD)
Gestational trophoblastic disease refers to tumors that originate from cells that grow in the placenta. This tissue connects the uterus to the umbilical cord and nourishes a growing baby during pregnancy.

A tumor may be benign (not cancer) or malignant (cancer cells). GTD often responds well to treatment, especially when detected in early stages. It can pose a serious threat to your health if left untreated.

GTD usually affects women near the beginning (young adulthood) or end (40s) of childbearing age.

Some women can conceive naturally after GTD treatment.
How to talk to your doctor about gestational trophoblastic disease
Gestational trophoblastic disease is rare. You may have many questions about how it could affect your health or reproductive future. We can help.
If we're concerned your symptoms may pose a serious threat to your health, we get you seen quickly to provide a prompt diagnosis.
Our doctors walk you through the basics of your test results and explain all your treatment options. We make a point to answer your questions and ease your concerns. We welcome family or friends at your appointments and encourage their support.
You might want to ask your doctor about:
Additional testing you might

need to pinpoint a diagnosis

Tumor type,

including whether a tumor is benign or cancerous and

how it could impact your health

Treatment options,

 

including

how treatment could affect

your body's ability to have children

Clinical trials for which

you may be eligible that may enhance your care

Support services

available to help you manage any emotional difficulties you experience
Types
Our experts diagnose and treat all types of gestational trophoblastic disease, including:
Hydatidiform mole:

This tumor is usually benign. It happens when a sperm and egg join but grow abnormally. It is commonly called a molar pregnancy.

Choriocarcinoma:

This rare, malignant tumor can develop from placental tissue that remains in the uterus after a miscarriage or full-term pregnancy. Some of these tumors start as a hydatidiform mole. They are known to grow fast and may spread beyond the uterus.
Symptoms
Gestational trophoblastic disease symptoms vary. Common symptoms include:
Changed menstrual flow (such as a missed period)

Unusual vaginal bleeding (possibly with blood clots or brown tinting), especially during pregnancy

Pelvic pain

Abdominal swelling

Preeclampsia (a pregnancy disorder causing high blood pressure and protein in urine)
Diagnosis
Doctors often diagnose gestational trophoblastic disease during routine prenatal care.
If doctors suspect GTD, they may order blood tests to measure human chorionic gonadotropin (HCG) in your blood. Your body makes HCG during pregnancy. You may have an ultrasound to check for abnormal growths in the uterus.
Our doctors have extensive experience identifying rare uterine and other tumors of the female reproductive system. You can trust our team to provide a precise diagnosis. Learn more about cancer diagnosis.
Treatment
Gestational trophoblastic disease treatment requires surgery to remove the tumor. Surgery is often the only treatment needed.
The specifics of surgery depend on a tumor's location and whether cancerous cells have spread. Many tumors can be removed through an outpatient procedure called a dilation and curettage (D&C).
More advanced tumors may require a hysterectomy (uterus removal). When a tumor spreads into or beyond the uterus wall, doctors may prescribe chemotherapy to destroy cancer cells left in the body after surgery.
Our surgeons are skilled in open and minimally invasive surgical techniques for GTD. Our doctors discuss all your treatment options and help you decide on a treatment plan that's best for your circumstances. Find out more about cancer treatments.
Research and clinical trials
Our physician-scientists are actively pursuing ways to improve treatments for people affected by gynecological cancers. This academic focus helps us offer eligible patients new and enhanced treatment options, some of which aren't otherwise available in San Antonio.
Get more information about cancer clinical trials and research.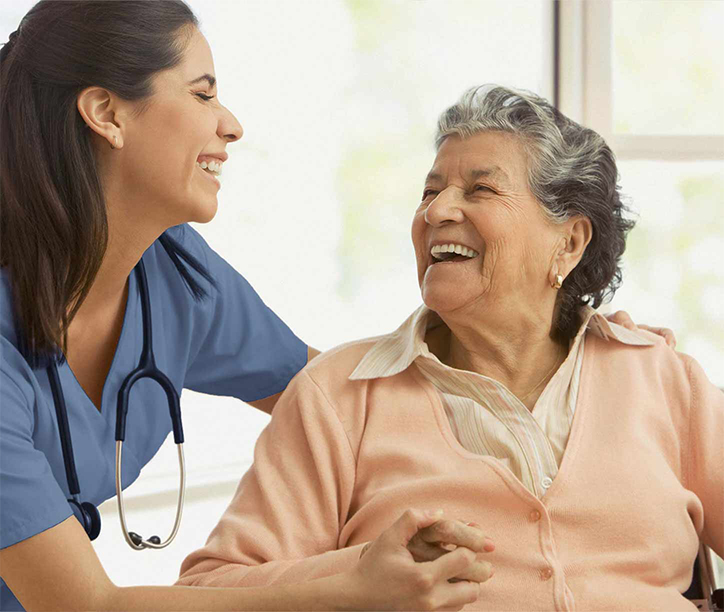 Take the first steps by visiting our cancer experts for testing, a second opinion or to learn about treatment options.
Clinical trials help researchers evaluate new therapies before making them available to the public. Mays Cancer Center is the only National Cancer Institute (NCI)-designated cancer center in South Texas, which may give you early access to clinical trials if you are eligible.
Clinical trial opportunities for uterine cancer
Our team includes cancer experts from different medical specialties who share a commitment to delivering precise, personalized care.
Search our provider directory