At Mays Cancer Center, home to UT Health San Antonio MD Anderson Cancer Center, our holistic approach includes fertility preservation services. You have access to highly skilled specialists and a wide range of options.
What you need to know about fertility preservation for cancer patients
Certain types of cancer and cancer treatments can affect a person's ability to have children. Fertility issues are more common with breast and gynecologic cancer. But they can occur with many other types.
Fertility preservation involves storing reproductive tissue (eggs, sperm, ovarian tissue or embryos) early in the treatment process. Doing so may increase your chances of conceiving a biological child when you wish to start a family.
UT Health San Antonio offers fertility preservation services for individuals assigned male or female at birth, from children to adults.
How to talk to your doctor about fertility preservation
Our specialists understand what you are going through and try to make the process as efficient as possible. We offer timely consultations for discussing how cancer may impact your fertility and what we can do to preserve it.  
The consultation also covers the timing of fertility preservation services if you wish to pursue them. In most cases, it's best to undergo fertility preservation before starting chemotherapy or radiation therapy.
Why choose us for fertility preservation? 
Highlights of our program include:
Expertise: Patients who choose us receive services from fellowship-trained fertility specialists. We have been helping people grow their families for more than 40 years.
Specialized cancer care: Fertility preservation is sometimes part of your treatment. We may also use cancer surgery techniques to preserve reproductive organ function. If we need to remove the cervix (tube connecting the uterus and vagina), we connect the uterus to the vagina. During radiation therapy, experts use lead shields or other methods to protect ovaries or testicles.

Coordination:

Cancer specialists work alongside fertility experts to tailor your care. They determine whether it's appropriate to delay treatments so you can undergo fertility preservation procedures.

Services for adolescents and young adults:

Our team includes doctors experienced in the unique fertility preservation needs of younger patients. They offer the latest research-based therapies.

Find out more about our

Adolescent and Young Adult Cancer Program

.
Fertility preservation services for cancer patients
Time is precious when it comes to fertility preservation, which is why we often see new patients within one business day. These efforts help you quickly decide whether preservation is right for you while minimizing its impact on cancer treatment.
Fertility preservation consultation
We discuss how the cancer diagnosis or treatments may impact fertility and how we can help. You may find this information helpful even if you do not wish to pursue fertility preservation. We provide bedside consultations to people already in the hospital for cancer treatment.
Services for adolescents and young adults
Services for young cancer patients include options for patients who have and have not yet gone through puberty. Girls may benefit from ovarian tissue cryopreservation, which involves removing egg-producing ovary tissue and freezing it.
Adult fertility preservation services
UT Health San Antonio offers a broad range of adult fertility preservation options. Our team's expertise includes standard therapies, such as cryopreservation of sperm, eggs and embryos.
You also have access to advanced fertility preservation techniques. Offerings include ovary transposition for people undergoing radiation therapy. Surgeons reposition the ovaries away from the radiation field, lowering their exposure. Learn more about the Reproductive Health and Fertility Center.
Financial assistance
Insurance typically does not cover fertility preservation. We maintain partnerships with organizations, such as the LiveSTRONG Foundation and AYA Foundation San Antonio, that can help you.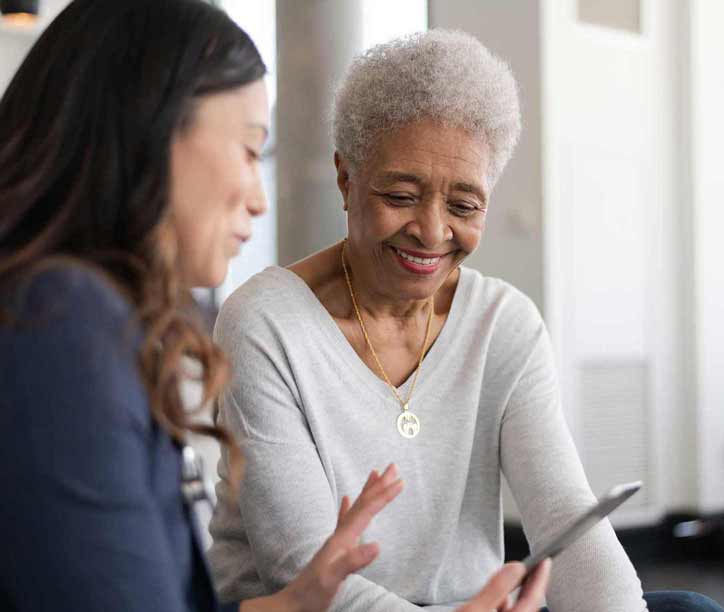 To learn more about your fertility preservation options, meet with one of our specialists.
Our team includes cancer experts from different medical specialties who share a commitment to delivering precise, personalized care.
Search our provider directory