Why choose us for

eye cancer

?
At Mays Cancer Center, home to UT Health San Antonio MD Anderson Cancer Center, a team of highly trained specialists treats eye cancers with precision and compassion.
Fellowship-trained surgeons (including ophthalmologists and dermatologists) work together to treat early and advanced tumors in and around the eye. After treatment, we use reconstructive surgery to restore the eye's look and function as much as possible.
Find out more about our eye cancer program.
What you need to know about

eye cancer
Cancer can grow from the tissues in and around the eye. An eye tumor may affect your vision or health in different ways.

Eye cancers are rare. They can affect children and adults of all ages. A white pupil (which may also look like a white glow in the eye) should be evaluated by a pediatric ophthalmologist. In rare instances, it can be a symptom of retinoblastoma, a common childhood eye cancer.

Excessive ultraviolet (UV) radiation exposure (from the sun or indoor tanning beds) may cause some eye cancers. Wearing protective sunglasses and not smoking cigarettes may reduce your risk of developing eye cancer. Regular

skin cancer screenings

can detect skin cancers around the eye in early stages.

E

ye cancer treatment often involves surgery. Our surgeons have specialized training in eye cancer treatment and plastic and reconstructive surgery. We coordinate cancer treatment and reconstructive surgery, helping you access all the services you need within one health system.
How to talk to your doctor about

eye cancer
You may have many questions about what an eye cancer diagnosis means for your vision or long-term health. Our team will sit down with you to explain your diagnosis and detail your treatment options.
If you need surgery, you can trust our surgeons' expertise. They are highly trained to perform intricate procedures that remove cancer and rebuild the eye. We use leading surgical techniques to preserve the eye's look and function whenever possible.
We welcome you to bring a trusted friend or family member to appointments with you. This support person can help you remember critical details or make treatment decisions. Our team will also support you throughout the care process.
You might want to ask your doctor about:
Additional testing,

 

if any, you may need to inform your diagnosis or treatment plan

Cancer details,

including the size and type of eye cancer

and whether it has spread (or could in the future)

Treatment options,

 

including how treatment could affect your eye's appearance or function

Potential treatment side effects and how we can help you recover
Types
We treat many types of eye cancers, including:
Eyelid tumors:

Basal cell carcinoma, the most common type of skin cancer, makes up most

eyelid cancers

.

Intraocular tumors:

Cancer can develop inside the eyeball.

Ocular melanoma

, also called uveal melanoma, starts in the uvea tissue inside the eyeball.

Orbital tumors:

Lymphoma and sarcoma are two types of cancer that can develop from connective tissues in the orbital space, which surrounds the eye.

Rhabdomyosarcoma

is a rare type of childhood cancer that can develop near the eye.
Symptoms
Your symptoms will depend on the type of eye cancer you have. Many eye cancers cause no noticeable symptoms in the early stages.
Common eye cancer symptoms include:
Change in vision,

such as blurry or lost vision

Lesion

on the eyelid that hurts or bleeds, especially one that doesn't heal

Eye changes

to the pupil's color

Swollen eyelid

or bulging eye

Lump or bump (tumor)

on the eyelid or near the eye, especially one that grows

Pain

in or around the eye

Loss of eyelashes
Diagnosis
Our ophthalmologists perform a comprehensive eye exam to diagnose eye cancer. Our team also includes dermatologists (skin doctors) who are trained to diagnose skin cancers that affect the eyelid.
Our specialists may recommend one or more tests, such as:
Eye ultrasound:

B

-scan ultrasonography uses high-energy sound waves to detail the inside of the eye. Ultrasound images can show doctors a tumor's location, size and shape and track changes over time.

Biopsy:

A surgeon carefully removes a tiny sample of eye tumor tissue. Pathologists analyze tumor cells under a microscope to learn more about it.

Genetic profiling:

Specialized genetic tests analyze tumor tissue to help determine how likely cancer is to spread to other parts of the body.

I

f you have intraocular melanoma, we may send tumor tissue to an outside laboratory for more information that can guide our treatment recommendations.
Imaging tests: Advanced imaging, like MRI, CT or PET scans, can show doctors if or where cancer has spread beyond the eye, such as the lymph nodes.
Treatment
Your care team considers where and how big a tumor is and the cancer type before explaining your treatment options.
When an eye tumor affects the sinuses, brain or skin around the eye, multiple highly trained surgeons work together to coordinate your care. This approach offers you a high level of expertise for sophisticated procedures.
You may need one surgery to remove cancer and a second procedure to rebuild the eye. Our team includes a specially trained surgeon who uses leading reconstructive techniques to restore the eye's natural look and function.
We use an advanced procedure, Mohs surgery, to treat many eyelid cancers while protecting healthy tissue. Learn more about Mohs surgery.
Our doctors sometimes recommend medical oncology treatments (such as chemotherapy) or radiation therapy (like brachytherapy) to treat eye tumors. In some cases, chemotherapy helps surgeons remove cancer while preserving vital structures.
Research and clinical trials
Clinical trials offer eligible patients opportunities for enhanced cancer treatment options close to home. As an academic research center, our physician-scientists participate in hundreds of clinical trials that explore ways to improve cancer care.
Your doctor will explain how available clinical trials could benefit any phase of your treatment. Read more about cancer research and clinical trials.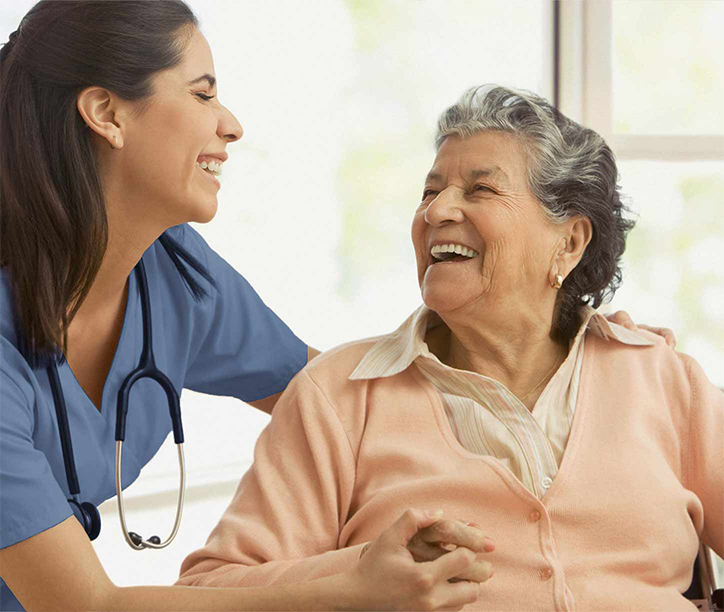 Take the first step by visiting our cancer experts for testing, a second opinion or to learn about treatment options.
As the only National Cancer Institute (NCI)-designated cancer center in Central and South Texas, we offer eligible patients access to some of the nation's most innovative clinical trials. Scientists in our laboratories also explore new ways to treat eye cancer. Your doctor will explain how clinical trial treatments may fit into any phase of your care.
Clinical trial opportunities for eye cancer
Our team includes cancer experts from different medical specialties who share a commitment to delivering precise, personalized care.
Search our provider directory