Why choose us for cancer of unknown primary care?
Cancers of unknown primary site (CUPS) can be challenging to treat. The doctors at Mays Cancer Center, home to UT Health San Antonio MD Anderson Cancer Center, have specialized expertise to treat these complex conditions precisely.
Our team uses advanced diagnostic tools and testing, such as molecular and genetic tests. Often, we can identify where cancer started.
You can trust our team to make research-based treatment recommendations that consider your needs and preferences. We offer access to some of the latest cancer advances, including targeted therapies and clinical trials. We make it easy for you can receive leading cancer treatments, convenient to San Antonio and surrounding communities.
What you need to know about cancer of unknown primary site
Cancer can develop from many types of cells, anywhere in the body. It can also spread to other areas (called metastasis).

Cancer of unknown primary site (CUPS) is what doctors call a cancer when diagnostic tests cannot determine where the cancer started. You may also hear the term occult primary cancer. Our team includes specialists who understand how to diagnose and treat these complex conditions.

Not all cancer cells react the same way to treatments. Molecular profiling and genetic tests tell us details about cancer cell features (what cells look like under a microscope) and drivers (genes and molecular markers).

Our cancer doctors use a wide range of diagnostic tools to learn as much as we can about a cancer. These tests help us recommend treatments that are appropriate for you.
How to talk to your doctor about cancer of unknown primary site
A cancer of unknown primary diagnosis can be unsettling. We understand, and we're here to support you.
Our team will explain your diagnosis and help you understand how cancer may affect your health. You can count on our specialists to recommend research-based treatments that are among the most advanced.
We encourage you to voice questions and concerns at any time. We welcome friends or loved ones at your appointments, if that feels right to you.
You might want to ask your doctor about:
Additional testing

you may need and how test results help guide treatment recommendations

Cancer details,

including where the cancer may have originated

and what that means for your long-term health

Treatment options,

 

including clinical trials for which you may be eligible, now or in the future

Support

services,

including how we can help you manage treatment side effects or make it easier for you to receive treatment
Types
Doctors group CUPS by how cells look under a microscope. Common CUPS types include:
Adenocarcinoma

can start from gland cells. Found in many different organs, such as the pancreas and lung, it is the most common type of CUPS.

Squamous cell carcinoma

has characteristics similar to cells that line the skin and many organs (called squamous cells).

Adenosquamous carcinoma

contains two types of cells: squamous cells (thin, flat cells) and gland-like cells. It is known to be more aggressive than adenocarcinoma.

Neuroendocrine carcinoma

resembles nerve cells. Doctors may find it in many areas of the body, such as the esophagus, pancreas, digestive system or lungs.
Symptoms
CUPS can cause a wide variety of symptoms, depending on where cancer grows. CUPS commonly affects the lymph nodes, liver, lungs and bones.
Common CUPS symptoms include:
Enlarged lymph nodes

that generally don't hurt

Lump

(mass) that you can feel, such as on the skin or in the midsection (belly)

Pain that doesn't go away,

commonly felt in the chest, belly or bones

Unexplained fever

that doesn't go away

General feeling of being unwell,

such as always feeling tired

Weight loss or disinterest in food

that can't be easily explained

Shortness of breath

from anemia and metastasis (after exercising, for example)
Diagnosis
All CUPS diagnoses at Mays Cancer Center are reviewed by at least two pathologists. Our team includes pathology doctors who have substantial experience evaluating these uncommon cancers.
Our specialists may recommend any combination of tests in an effort to identify where the cancer originated. Tests can also give doctors important details about a cancer's makeup (genetic and molecular details). This information helps guide your personalized treatment recommendations.
We may recommend:
Imaging tests,

such as X-rays, CT, PET or MRI scans, use different technologies to show abnormal growths (tumors) or cancer spread.

Endoscopic tests

use sophisticated tools that are guided through the mouth or nose to examine areas inside the body. Endoscopic tools enable doctors to inspect hard-to-reach areas where cancer can hide, areas that imaging tests won't detect.

Biopsies

analyze a tumor and blood sample in a laboratory. Molecular diagnostic tools can search for more than 600 cancer-causing genes at the same time and help to identify cancer types. Our doctors use the results to determine where the tumor originated from and what treatments could target the specific cancer-causing genes (targets) you have.
In some cases, our doctors may identify where CUPS developed. If that happens, we refer you to cancer doctors on our team who specialize in treating cancers similar to the one affecting you.
Learn more about diagnosing cancer.
Treatment
Treatment for cancer of unknown primary is highly individualized. When cancer's site of origin (starting point) remains unknown, you still have options.
We personalize your treatment plan using all the cancer therapies at our disposal, many which are among the latest available. Your treatment plan may also include:
Find out more about cancer treatments.
Research and clinical trials
Clinical trials help researchers evaluate new therapies before making them available to the public. We have a team focused on uncovering new ways to treat rare cancers.
Our extensive research capabilities expand your treatment options. You may be eligible to try new cancer drugs offered through clinical trials only available at top institutions nationwide.
Read more about cancer research and clinical trials.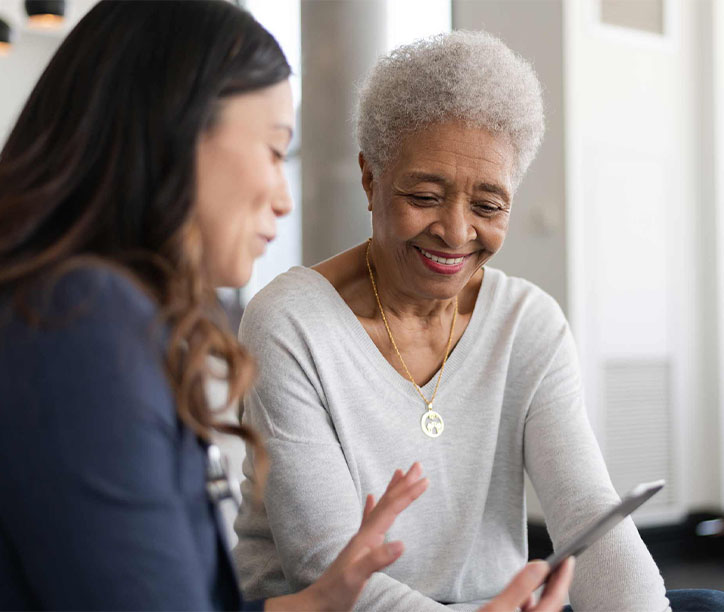 Take the first step by visiting our cancer experts for testing, a second opinion or to learn about treatment options.
As the only National Cancer Institute (NCI)-designated cancer center in Central and South Texas, we offer you access to some of the nation's newest cancer advances.
Scientists in our laboratories explore novel treatments for rare cancers. Your doctor will explain how clinical trial treatments that you are eligible for may fit into any phase of your care.
Clinical trial opportunities
Our team includes cancer experts from different medical specialties who share a commitment to delivering precise, personalized care.
Search our provider directory