Why choose us for pediatric brain tumor care?
Many types of pediatric brain tumors can affect children of any age, in different ways. At Mays Cancer Center, families can access expert diagnosis, leading therapies and supportive resources. We deliver advanced care that's convenient to South Texas and surrounding communities.
Highly trained experts, including a pediatric neurosurgeon, pediatric oncologist and radiation oncologist, collaborate to personalize your child's care. Eligible patients may have access to new cancer drugs that are only available through clinical trials.
Find out more about our pediatric neuro-oncology program.
What you need to know about brain tumors in children
Pediatric brain tumors can develop from different types of cells inside the brain. Pediatric brain tumors can be benign (noncancerous) or malignant (brain cancer).

All brain tumors in children are rare. The most common brain cancer to affect children is called

medulloblastoma

.

Doctors treat brain tumors in children very differently from brain tumors in adults. It's important to seek care from doctors who specialize in how rare brain tumors affect children.

We use leading diagnostic tests to identify the specific type of pediatric brain tumor your child has. This information gives us clues as to how a cancer may act (such as how fast cells may grow or how serious a threat it poses to your child's health). We personalize your child's treatment to their circumstances and needs.

Certain genetic conditions, including

neurofibromatosis

, can increase a child's risk for developing a brain tumor. Our team is experienced in treating this complex condition.

We understand the challenges and difficulties a brain tumor diagnosis can create for children and families. Our clinical psychologists, social workers and other team members support children's educational goals and help families cope.
How to talk to your doctor about brain tumors in children
Hearing your child has a brain tumor can be overwhelming. You can trust our team to offer you research-based medical advice and a wealth of resources. We support your child and your whole family as you navigate the cancer care process.
We will explain your child's diagnosis and treatment options in detail, including how any clinical trials your child may be eligible for could improve their care. We encourage you to reach out to us with questions or concerns at any time.
You might want to ask your doctor about:
Additional testing,

 

if any, that your child may need to guide diagnosis or treatment

Cancer type,

including the type of pediatric brain tumor

and whether it has spread

Treatment options,

 

including what to expect if your child needs surgery

Potential treatment side effects, such as changes in how your child thinks or acts

Support

services

 help families address physical, emotional or social difficulties due to brain tumor treatment
Types
Brain tumors are a kind of central nervous system (CNS) tumor. CNS tumors can develop anywhere in the brain or on the spinal cord.
Common types of CNS tumors that develop in the brain include:
Juvenile pilocytic astrocytoma

is a benign CNS tumor. Children with JPA do not need additional treatment after tumor removal surgery.

Medulloblastoma

is the most common brain cancer to affect children.

Medulloblastoma

develops in the cerebellum (bottom of the brain, near the skull).

Ependymomas

are glioma tumors that usually grow slowly. They can develop in the brain or spinal cord. Learn more about

gliomas

.

Atypical teratoid rhabdoid tumor (ATRT)

is a less common cancerous CNS tumor that is known to grow quickly. It may be more likely to spread to lymph nodes.
Symptoms
Brain tumor symptoms in children differ depending on where a tumor starts growing. Common symptoms include:
Headaches

Double vision or other vision changes

Nausea or vomiting

Problems walking

Coordination (balance) issues

Seizures

Unusual changes in your child's mood or behaviors, like losing focus quickly
Diagnosis
Our specialists usually diagnose pediatric brain tumors using a combination of imaging and other tests. We may recommend:
Imaging tests

such as computed tomography (CT) scans or magnetic resonance imaging (MRI) can confirm or rule out the presence of a brain tumor.

Neurological exam

can rule out other causes of unusual changes in your child's coordination, vision and hearing.

Lumbar puncture

(spinal tap) carefully guides a needle into a child's lower back to remove a small sample of spinal cord fluid. Doctors (neuropathologists) test the fluid for cancer cells.
If doctors identify a brain tumor, your care team may recommend additional tests to learn more about the type of tumor and how it may affect your child's health.
Because brain tumors are often difficult to access, doctors don't always do a biopsy (taking samples of tumor cells). Learn more about diagnosing cancer.
Treatment
Most children who develop a brain tumor will need surgery. The goal of surgery is to remove as much of the tumor as possible. Our fellowship-trained pediatric neurosurgeon performs intricate procedures with a high degree of safety and precision. This expertise helps our team carefully remove tumor tissue while protecting healthy tissues. Learn more about pediatric neurosurgery.
After surgery, a neuropathologist analyzes a sample of the tumor tissue under a microscope. If we determine a tumor is benign (noncancerous), surgery is considered curative and most children don't need additional treatment.
If we detect cancer cells, our team performs several more tests on the tumor tissue to learn as much as we can about the specific cancer. Genetic, molecular and other details help us recommend therapies, such as chemotherapy and radiation therapy, that are most appropriate for your child.
After your child recovers from surgery, we may recommend one or more cancer treatments, depending on your child's needs. Pediatric brain tumor treatment may include:
Chemotherapy and other medicines:

Children receive chemotherapy at University Hospital. Oncology-trained doctors and nurses care for them in a child-friendly inpatient unit.

Radiation therapy:

Our team includes doctors (radiation oncologists) with in-depth experience using sophisticated radiation therapies to destroy cancer cells in children of all ages. Our

pediatric radiation therapy

expertise enables us to focus on children's safety, long-term health and comfort.
After treatment ends, we help families manage the long-term effects of cancer treatment as children grow. Our childhood cancer survivorship program helps pediatric cancer survivors manage their health and become healthy adults.
Research and clinical trials
We partner with long-standing childhood cancer research groups, including the National Cancer Institute's Children's Oncology Group. This partnership enhances treatment options for eligible brain tumor patients.
Your doctor will explain whether your child may be eligible for any ongoing brain tumor clinical trials. Your team can answer questions about how we help match children quickly with new targeted therapies.
Read more about pediatric cancer clinical trials.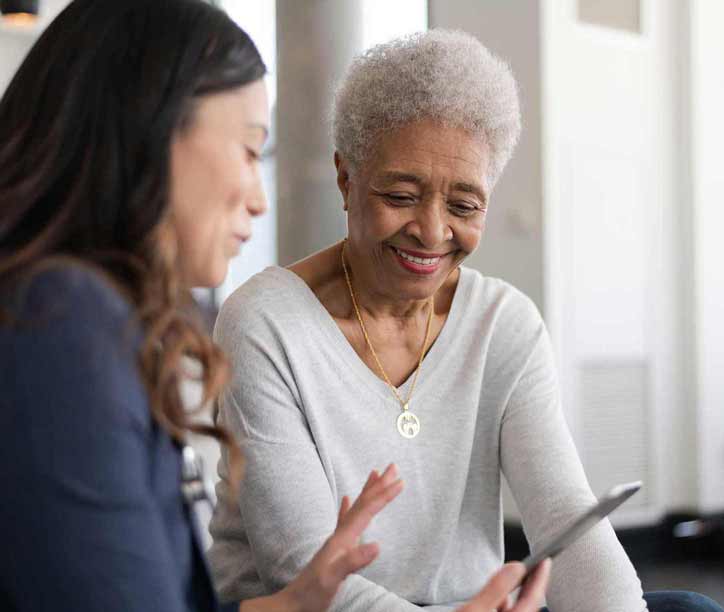 Take the first step by visiting our cancer experts for testing, a second opinion or to learn about treatment options.
Clinical trials help researchers evaluate new therapies before making them available to the public. Mays Cancer Center is the only National Cancer Institute (NCI)-designated cancer center in Central and South Texas, which gives eligible patients early access to clinical trials.
Because of our research efforts, your child's brain tumor treatment options may include some of the latest cancer advances, such as targeted therapies. If your child is eligible for clinical trial treatments, we will explain how these options fit into any phase of care.
View clinical trial opportunities
Our team includes cancer experts from different medical specialties who share a commitment to delivering precise, personalized care.
Search our provider directory