At Mays Cancer Center, home to UT Health San Antonio MD Anderson, our surgical experts have extensive experience with advanced robotic techniques.

Robotic surgery helps us safely remove complex cancers while protecting nearby healthy tissues. It provides a high level of precision for delicate regions such as the prostate, genitourinary tract, and head and neck. With robotic techniques, many people experience a faster recovery.
About robotic surgery
Surgery to remove a tumor and cancerous tissue can treat many types of cancer. In robotic surgery, surgeons use high-tech robotic technology to guide their movements during a procedure. 
Sophisticated tools, including thin, flexible instruments and a high-resolution camera, enable surgeons to precisely remove cancer tumors in tight spaces using only tiny incisions.
Our robotic surgery options include:
Robotic surgery: what to expect
At Mays Cancer Center, specialists with different areas of cancer expertise work together to develop a treatment plan that best fits your circumstances. 
Our surgeons have extensive experience performing surgeries with minimally invasive and open (traditional) techniques. They consider factors such as a cancer's location and your overall health before deciding on the approach that is right for you. Learn more about cancer surgery.
Research shows robotic surgery techniques may offer potential benefits, including less pain after surgery and a faster, easier recovery. Research shows not all cancers benefit from a robotic surgical approach. 
Our specialists follow continually evolving research to provide you evidence-based treatment options that are right for your circumstances.
How to talk to your doctor about robotic surgery
If your doctor recommends robotic surgery, you may have many questions. Our team will sit down with you to explain what you can expect, including how surgery could affect you now and in the future. 
What matters most to you is important to us. We encourage you to ask questions at any point. Our team members make themselves available to address questions that may come up outside of your regular appointments.
Our enhanced recovery protocols prepare you for surgery and help you get back to the activities you love. In many cases, our surgeons' skills enable them to remove cancer cells while protecting nearby tissues. 
For some people, this precise surgical approach enables an affected area to continue to function naturally. Other times, our surgeons can treat cancer with such precision that you may not need a previously recommended therapy, such as radiation.
Types of cancer we treat
Our skilled surgeons use leading robotics techniques to treat many types of early and advanced cancers. They have special expertise in treating rare and difficult-to-remove tumors.
Find out more about the cancer types we treat.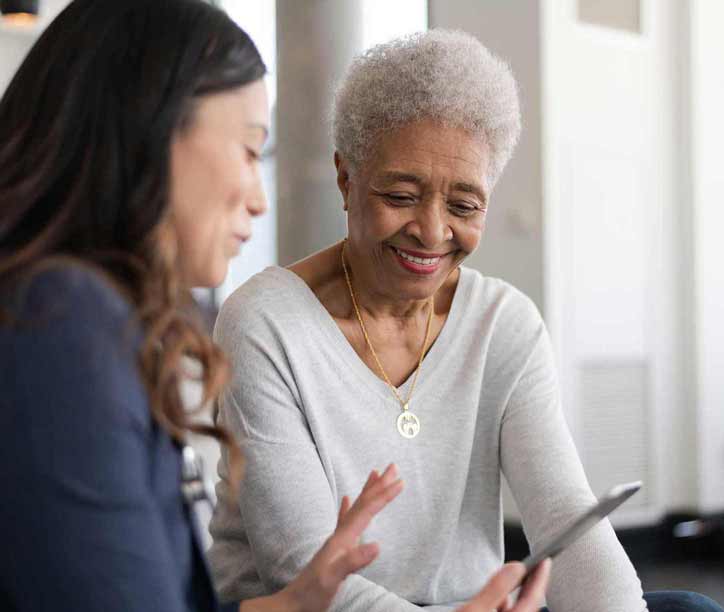 Take the first step by visiting our cancer experts for testing, a second opinion or to learn about treatment options.
Our team includes cancer experts from different medical specialties who share a commitment to delivering precise, personalized care.
Search our Provider Directory