Why choose us for brain tumor care?
If brain metastasis touches your life, turn to our experts. The highly skilled team of brain cancer doctors at Mays Cancer Center, home to UT Health San Antonio MD Anderson, includes doctors who have additional training through fellowships.
You'll have access to the best available treatments, including sophisticated surgical procedures and cancer-fighting drugs. And with years of experience, both individually and as a team, we'll tailor services to your needs. 
What you need to know about brain tumors
Brain metastases start from cancer in another part of the body that spreads to the brain. Brain metastases diagnosis has recently risen, making them common with around 200,000 cases per year. Although any cancer can spread to the brain, the 3 most common are breast cancer, lung cancer and melanoma.
How to talk to your doctor about brain tumors
It's natural to have many questions after receiving a brain metastasis diagnosis. Our personalized approach includes taking time to answer these questions and explain what comes next. You might want to ask your doctor about:
Further testing

you might need to inform your diagnosis or lung cancer treatment suggestions

Cancer stage,

tumor size, whether it has spread and what it means for your long-term health

Treatment options,

including any lung cancer clinical trials you may be eligible for

Side effects of treatment

and how you can lessen the impact of side effects on your daily life

Support

to help you cope with the ways cancer may affect your mind, body and spirit
Bringing a friend or loved one with you to appointments gives you an extra voice in your care. This person can help you make important decisions and remember key details.
Symptoms
Symptoms of brain metastases vary depending on the location of the metastases. Below are some of the common symptoms:
Headaches

Seizures

Speech problems

Changes in eyesight, smell or touch

Loss of balance or coordination

Change in breathing rates
Diagnosis
To determine the location of the metastases, your oncologist will conduct a series of questions regarding changes in your everyday life. After you will go through a series of imaging and scans. If the imaging results are inconclusive, you will then have a biopsy of the tumor.
Treatment
Our multidisciplinary team will determine the best options for your brain metastases. Some of the treatment options include:
Brain metastases surgery

Radiation therapy

Chemotherapy for brain metastases

Laser interstitial thermal therapy, a therapy that includes inserting a laser tube to destroy the tumor.

Other specific targeted therapy
A brain metastasis diagnosis and treatment side effects can bring challenges to your life. Our team is here for you. We can help relieve discomfort and solve problems related to your care. Find out more about supportive care.
Research
Clinical trials bring innovative care options that are not widely available close to home. You may be eligible for clinical trials if you have a rare type of brain metastasis or one that does not respond to standard treatments.
Read more about cancer research and clinical trials.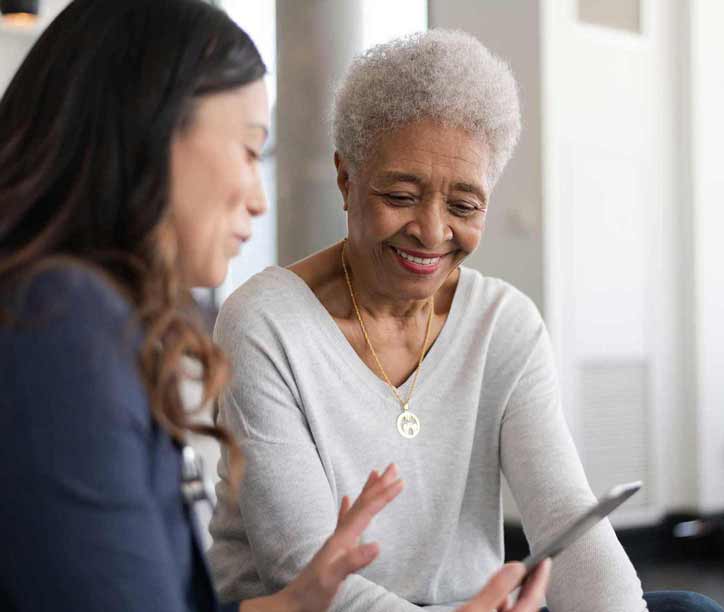 Take the first step by visiting our cancer experts for testing, a second opinion or to learn about treatment options.
Mays Cancer Center is the only National Cancer Institute-designated cancer center in Central and South Texas, which gives you early access to clinical trials — some only available here in San Antonio.
View clinical trial opportunities
Our team includes cancer experts from different medical specialties who share a commitment to delivering precise, personalized care.
Search our provider directory