Why choose us for anal cancer care?
Anal cancer is a rare condition, but you can count on our doctors to carefully evaluate any symptoms you may have. Although the thought of anal cancer makes many people uncomfortable, seeking care at Mays Cancer Center, home to UT Health San Antonio MD Anderson Cancer Center, could save your life.
Our cancer doctors (medical oncologists) regularly evaluate and treat this condition. This level of expertise enables us to deliver a higher level of care to more patients. Our skilled providers tailor therapies to your individual needs so you can focus on healing.
Anal cancer is one of the many forms of gastrointestinal cancer we treat. Get more information about our gastrointestinal (GI) cancer program.
What you need to know about anal cancer
The anus is the last part of your digestive system. It is the opening through which stool exits the body. Anal cancer happens when damage occurs to cells in this area, causing abnormal cells to form and grow.

One of the biggest risk factors for anal cancer is human papillomavirus (HPV). This disease spreads through sexual contact. You can lower your risk of HPV and anal cancer by receiving an

HPV vaccination

.  

Don't let shame or embarrassment stop you from talking to a doctor about anal cancer. Catching it early allows you to receive timely care.
How to talk to your doctor about anal cancer
It's natural to have a lot of questions after receiving an anal cancer diagnosis. We are here for you with the answers and reassurance you need.
You might want to ask your doctor about:
Additional testing

 

that may be necessary to confirm a diagnosis or plan treatments

Cancer stage,

the size of the cancer

and if it is likely to spread

Treatment options,

 

including

nonsurgical therapies for early-stage cancers

Potential treatment side effects and what we can do to help you get relief

Support

to help you cope with the ways anal cancer may affect your daily life
Making care decisions can be challenging. Our team is here for you. We explain tests and treatments in ways you can understand and describe how they work. You can also bring family members or trusted friends with you for support.
Types
We have experience treating these common and complex forms of anal cancer:
Squamous cell carcinoma,

the most common type of anal cancer, forms in the outer layer of anus tissue.

Adenocarcinoma

begins in the glands that help keep the anus moist, which are located just beneath the outer surface.

Basal cell carcinoma

occurs in deeper layers of anus tissue.

Cloacogenic carcinoma

develops in the part of the anus that's farthest from the external opening.
Symptoms
Anal cancer symptoms include:
Abnormal discharge

Changes in the appearance of your stool, such as narrow stools

Bleeding or itching near the anus

Lump in the opening of your anus, which may feel like hemorrhoids

Pain or pressure near the anus
Diagnosis
We start by talking with you about your symptoms and performing a physical exam. Doctors may use a gloved, lubricated finger or short tube with a light at the tip (anoscope) to examine the anus. If we detect a suspicious growth, we may recommend an imaging scan or a procedure to take a tissue sample (biopsy) to further evaluate it. Read more about diagnosing cancer.
Getting the HPV vaccination can lower your risk of anal cancer. Talk to your primary care doctor about your risks and whether the HPV vaccine is right for you. Find out more about cancer prevention.
Treatment
At Mays Cancer Center, you have access to the full range of treatments, including those that are among the most advanced. Find out more about cancer treatments.
For early-stage anal cancers,

you may receive a combination of cancer drugs (chemotherapy) and radiation therapy. Doctors work together in meetings called tumor boards to coordinate the treatments and services that are right for you.

Larger anal cancers and ones that spread

to other areas often require surgery. Our team includes colorectal surgeons who specialize in procedures that deliver precise care with fewer complications.
Cancer treatment can bring uncomfortable symptoms. You can receive additional therapies, including pain management and emotional support, to help keep your care moving forward. Learn more about our supportive cancer care clinic.
Research and clinical trials
Our active involvement in cancer research means you may be able to receive innovative new treatments through clinical trials. If eligible, you can talk with experienced cancer research coordinators who explain which trials you may be eligible for. We also discuss the risks and benefits so you can decide whether a clinical trial is right for you. Get more information about cancer clinical trials and research.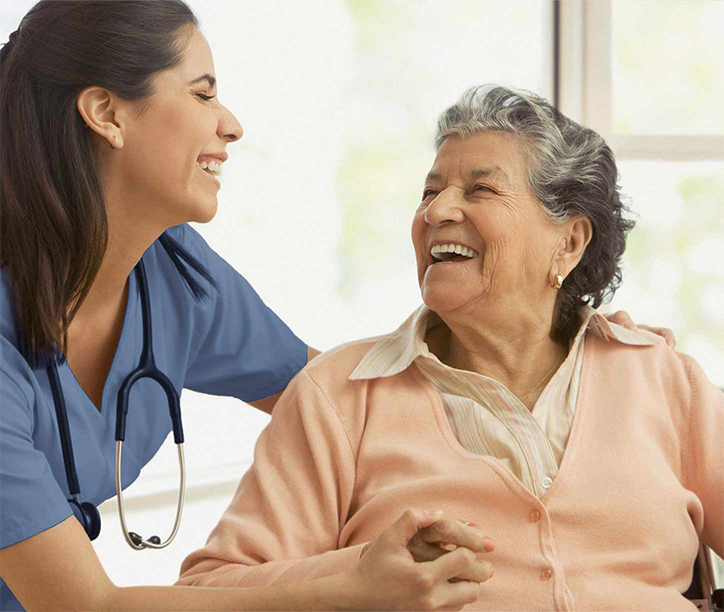 Take the first step by visiting our cancer experts for testing, a second opinion or to learn about treatment options.
Clinical trials help researchers evaluate new therapies before making them available to the public. Mays Cancer Center is the only National Cancer Institute (NCI)-designated cancer center in Central and South Texas, which gives you early access to clinical trials, if you are eligible.
Clinical trial opportunities for GI cancer
Our team includes cancer experts from different medical specialties who share a commitment to delivering precise, personalized care.
Search our provider directory