Why choose us for acute lymphoblastic leukemia (ALL) care?
ALL is a common form of childhood leukemia, but it can also occur in adults. Mays Cancer Center, home to UT Health San Antonio MD Anderson Cancer Center, is one of the few programs in South Texas that treats patients of all ages for ALL.
Our expertise, along with our active role in research, provides excellent care for:
Younger patients:

Young ALL patients receive services from board-certified doctors (oncologists) who have specialized training in both pediatrics and oncology. We understand the unique needs of children, adolescents and young adults with leukemia, so you

receive the right therapies for your situation.

Adults:

Board-certified oncologists, some of whom have decades of experience, treat adults with ALL. Our expertise includes diagnostic procedures, inpatient care and evaluations for advanced therapies, such as stem cell transplants.

ALL is one of the many blood cancers we treat. Find out more about our hematology oncology program.
What you need to know about acute lymphoblastic leukemia
Leukemia is cancer that affects your bone marrow, the cells and tissue responsible for blood cell development. Acute lymphoblastic leukemia is one of four main types of leukemia.

ALL affects lymphocytes, a type of white blood cells in the immune system. Healthy lymphocytes help the body fight infections. With ALL, abnormal lymphocytes multiply rapidly, making it harder for the immune system to do its job.

Adults with certain genetic conditions, such as Down syndrome, have a higher risk of ALL. Other adult risk factors include exposure to radiation and certain chemicals.
How to talk to

your doctor

about acute lymphoblastic leukemia
When you receive an ALL diagnosis, it's natural to have questions. Our team is here for you with answers and reassurance.
Feel free to ask us about:
Further testing

 

that may be necessary to confirm a diagnosis or check treatment progress

Cancer stage,

which tells us how advanced the leukemia is

and if it is likely to spread

Treatment options,

 

including

chemotherapy or clinical trials, if you are eligible

Potential treatment side effects

and how we help patients stay comfortable

Support

to help patients and their loved ones

cope with the changes ALL may bring to daily life
Living with ALL often requires making difficult care decisions, but you don't have to face them alone. We explain care recommendations in ways that are easier to understand. We invite you to bring family members or trusted friends with you to your appointments for support.
Types
There are two types of ALL. They affect different cells within the immune system:
B-cell ALL

affects cells that make proteins (antibodies) to help your body recognize disease.

T-cell ALL

affects cells that activate other parts of the immune system and clear out infected cells.
Symptoms
Symptoms of acute lymphoblastic leukemia may come on suddenly and include:
Anemia (low red blood cell counts)

Bone or joint pain

Bruising easily

Shortness of breath

Unwell, pale appearance

Weakness
Diagnosis
The first clue to a leukemia diagnosis is a blood test that shows abnormal levels of certain blood elements, such as platelets.
To learn more, we do other tests, including:
Bone marrow biopsy:

We

take a tissue sample from inside the bones (bone marrow). Hematopathologists, doctors who diagnose blood disorders, study the tissue under a microscope to confirm or rule out ALL.

Flow cytometry:

We measure chemical characteristics of cells to determine whether high platelet counts are due to cancer.

Genomic testing:

This test tells us the type of ALL by identifying changes in your genes that drive cancer cell growth.

Molecular testing:

This test tells us more about the abnormal genes to help us

personalize your care

.
Treatment
For complex cases, our experts develop treatment plans in meetings called tumor boards. These efforts help you receive coordinated care — reflecting the recommendations of doctors who specialize in diagnosing and treating blood disorders.
ALL treatment often includes cancer drugs (chemotherapy) to slow or stop abnormal cells from growing. You may receive some of your care in the hospital. Many patients need a treatment called induction therapy, which clears away abnormal blood cells but limits your ability to fight infections. Staying in the hospital while you receive this therapy lowers your risk of complications.
Teenagers and young adults with ALL receive age-appropriate care and support from nurses who have specialized training in caring for younger patients. This is one of the many ways we address the unique needs of adolescents and young adults with blood cancers.
After leaving the hospital, treatment side effects and lingering symptoms may still leave you feeling sick. We help you get relief through therapies that may include medications for nausea. Read more about our supportive cancer care clinic.
Research and clinical trials
Our physician-scientists are leading research that's making leukemia care more precise. Participating in these efforts through clinical trials, if you are eligible, gives you additional care options. 
Get more information about: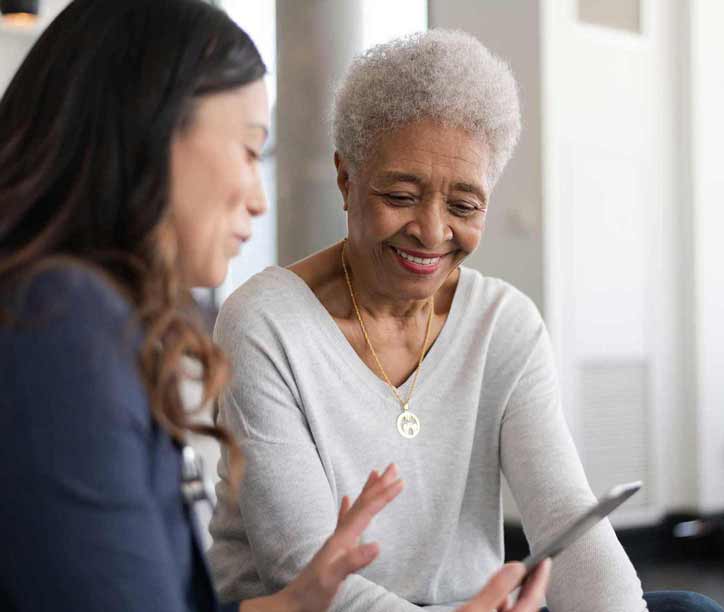 Take the first step by visiting our cancer experts for testing, a second opinion or to learn about treatment options. 
Clinical trials help researchers evaluate new therapies before making them available to the public. Mays Cancer Center is the only National Cancer Institute (NCI)-designated cancer center in Central and South Texas, which means you have early access to clinical trials for which you are eligible. 
View clinical trial opportunities for acute lymphoblastic leukemia
Our team includes cancer experts from different medical specialties who share a commitment to delivering precise, personalized care.
Search our provider directory