At Mays Cancer Center, home to UT Health San Antonio MD Anderson Cancer Center, you have access to care that is changing the way doctors detect and treat bladder cancer.

We are one of the regional centers of excellence in Texas offering blue light cystoscopy in the outpatient setting. This method enables our experts to more precisely detect and treat early-stage cancers that may otherwise go unnoticed.
What is blue light cystoscopy?
Cystoscopy is a procedure to check the bladder for signs of disease, like cancer. It uses a tiny tube with a camera at the tip (cystoscope) to examine the bladder's lining. Doctors pass the cystoscope through the urethra, the tube through which urine leaves the body, to access the bladder. 
Traditional cystoscopy uses white light to view the bladder. Blue light in combination with a special fluid (Cysview®) enables doctors to detect cancerous growths that are not visible to the naked eye.
How to talk to your doctor about blue light cystoscopy
Bladder cancer is common. South Texas has some of the nation's highest rates of this disease. And it often comes back after treatment. Blue light cystoscopy makes it possible to detect early-stage bladder cancer, so you receive timely care. 
It's important to know that:
Regular screening is necessary:

If you have had bladder cancer in the past, periodic screening can detect new cancerous growths. Your care may include cystoscopy as often as every three months.

Cystoscopy is typically an in-office procedure:

Because screening exams do not require sedation, you can receive them during an office visit. You can return to your daily activities after the procedure is complete.

Blue light cystoscopy is safe:

Cysview is a fluid that coats the bladder's surface. There are no harmful side effects.

Cysview doesn't hurt:

The fluid does not cause any pain or discomfort when it's in your bladder.

Treatment is typically quick:

If we detect early-stage cancer during blue light cystoscopy, we often remove it at that time, in the office. For cancers that have spread beyond the surface layers of bladder tissue, other treatments may be necessary.
A member of our team meets with you to explain how blue light cystoscopy fits into your overall care plan and what to expect. We encourage you to ask questions and share your concerns so that we can address them.
Throughout cancer treatment, you have access to resources to optimize your health, including emotional well-being.
Learn more about:
Blue light cystoscopy: What to expect
During blue light cystoscopy, here's what to expect:
We apply lubricating gel to the urethra. It's near the vagina's opening in women and at the tip of the penis in men

.

Your doctor carefully passes a flexible tube (foley catheter) through your urethra to access the bladder. The catheter makes it easier to fill the bladder with Cysview

.

You wait one hour for the cells in your bladder to absorb the fluid.

Using a special camera and blue light, your doctor checks for signs of cancer. Cysview highlights cancer cells, making them look hot pink under blue light. Normal cells maintain their usual color.

If we detect cancer on the surface of the bladder, the urologist will remove it.

Once the procedure is complete, we remove the  Cysview fluid from the bladder.
Why choose us for blue light cystoscopy and bladder cancer care?
Highlights of our program include:
Commitment to excellence:

We are the only National Cancer Institute (NCI)-designated cancer center in Central and South Texas. This designation illustrates our doctors' expertise in treating many cancer types.

Expertise:

Our team includes nationally recognized bladder cancer specialists who use leading methods to treat 

bladder cancer. This level of care is one reason we

see more patients than many centers in South Texas.

We are leaders in providing blue light cystoscopy, which is emerging as the standard of care during surveillance for patients with bladder cancer

.

Specialized surgery:

We offer some of the most promising therapies available, including advanced bladder cancer surgical options.

You receive care from surgeons who regularly perform complex procedures with a high degree of precision.

Read more about cancer treatments

.

Personalized care:

You have access to more of the therapies you need in one program. For advanced cancers, your care may include chemotherapy, immunotherapy or radiation therapy. As an experienced bladder cancer program, we excel in tailoring therapies to your unique needs.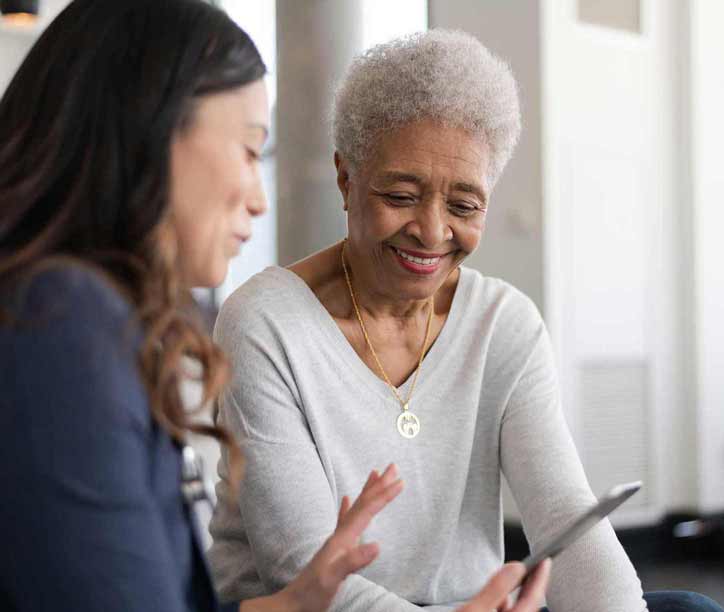 Take the first step by visiting our cancer experts for testing, a second opinion or to learn about treatment options.
Our team includes cancer experts from different medical specialties who share a commitment to delivering precise, personalized care.
Search our provider directory