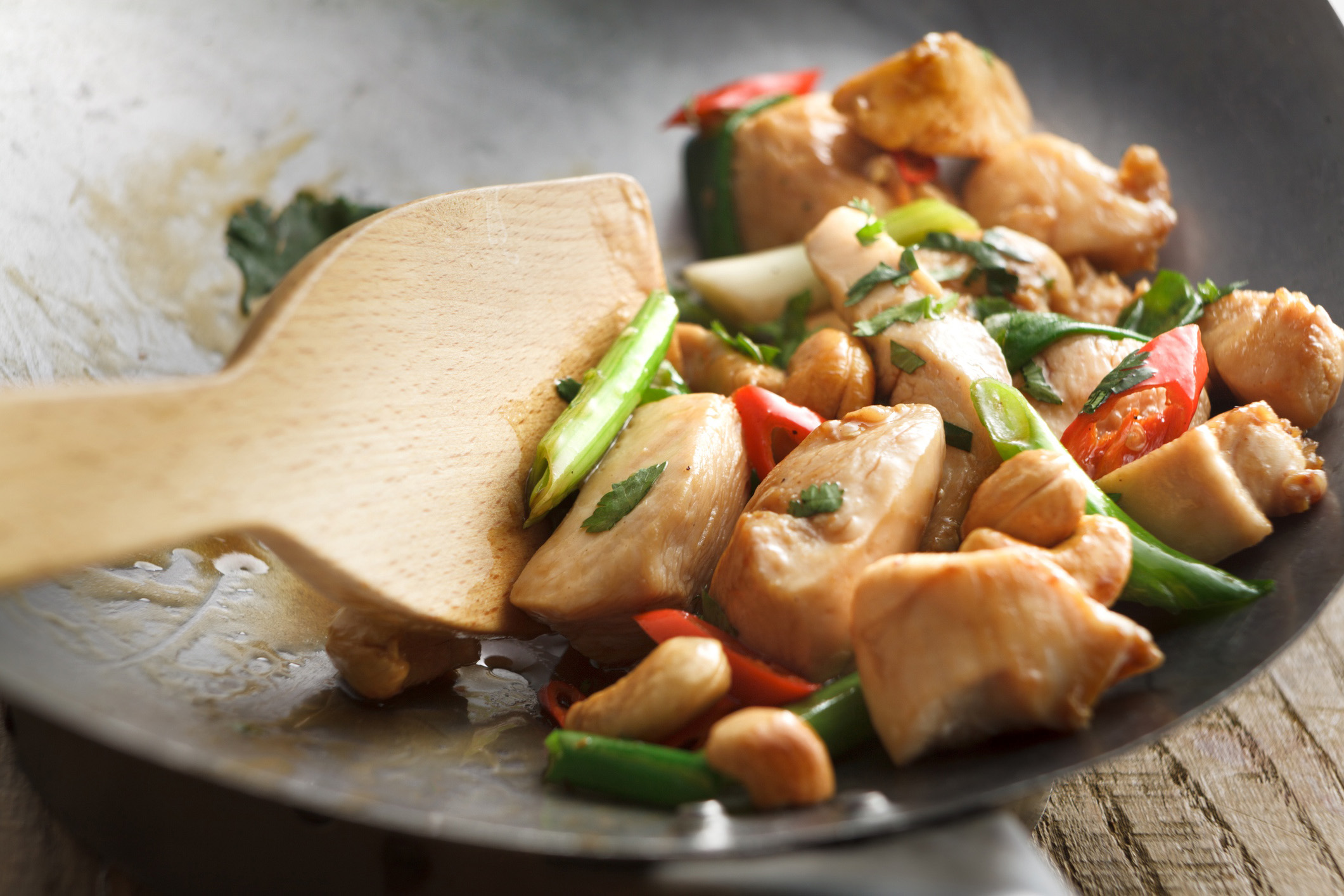 Events
Live Cooking Demo | Chicken and Vegetable Stir Fry
Friday, September 22, 2023
The Mays Cancer Center registered dietitians host a monthly live cooking demonstration online to educate patients on healthy recipes that will provide necessary nutrients during cancer treatment.
About

About This Event

When: September 22, 2023 at 10:00 A.M.
Where: The cooking demonstration will be broadcast live online on both Facebook and YouTube.

Enjoy this flavorful and nutritious meal full of tender cubes of boneless, skinless chicken breast coated in a zesty blend of ginger and soy sauce. The medley of stir fry vegetables will add color and crunch. With its low-calorie, low-sodium, and low-fat profile, chicken provides a protein-packed base, while veggies offer vital nutrients like vitamin C, iron, and fiber.

Recipe by At The Table - MD Anderson Cancer Center and can be found here.

Date and Time

Date and Time

Friday, September 22, 2023
10:00AM

Contact

Contact

For more information about the live cooking demo or the Patient and Family Services Clinic, call 210-450-5570.