Why choose us for pediatric blood clotting disorder care?
Children experience abnormal blood clots for different reasons than adults. This is why it's important to see experienced pediatric specialists, such as the ones at Mays Cancer Center, home to UT Health San Antonio MD Anderson Cancer Center.
We are among the few places in South Texas delivering pediatric-focused care for this rare condition. We understand the unique needs of children with clotting disorders, so your child receives appropriate testing and treatments. Our expertise helps many children feel better while lowering the risk of life-threatening complications.
Find out more about our pediatric thrombosis (blood clotting disorder) program.
What you need to know about pediatric blood clotting disorders
Clotting occurs when proteins transform blood into a gel. Normal clotting helps you stop bleeding after a cut or scrape.

With clotting disorders, abnormal clots form, raising the risk of life-threatening conditions, including:

Stroke:

A clot blocks blood flow to part of the brain.

Pulmonary embolism:

A clot disrupts blood flow to the lungs.

Some children inherit gene changes (mutations) affecting blood clotting proteins. They face a lifetime risk of dangerous blood clots.

Children requiring hospital care for other conditions can experience abnormal clotting. This is true even if they do not have a clotting disorder.

Illnesses requiring a central line, a thin tube extending into a vein that delivers medication, raise this risk.
How to talk to your child's doctor about pediatric blood clotting disorders
After learning that your child has or is at risk for abnormal clotting, it's natural to have questions. We take the time to explain what to expect so your family can face the future with confidence.
You might want to ask your child's doctor about:
Evaluation, which may or may not include blood tests

Genetic testing, especially if clotting disorders run in your family

Diagnosis,

which, for inherited clotting disorders, includes details about the mutation and specific clotting proteins they affect

Treatments, such as medications or physical therapy and when your child might need them

Additional care, which for some children includes seeing our clotting specialists before medical procedures for other conditions
You will need to make important decisions about your child's care. Our team helps your family as much as possible. You are also welcome to bring loved ones with you to care appointments for additional support.
Types
Types of pediatric blood clotting disorders include:
Provoked,

which means another medical condition, such as an infection or severe inflammation, causes abnormal clotting

Unprovoked,

which are typically due to inherited blood protein gene mutations
There are many types of clotting disorders, such as:
Antithrombin deficiency

Factor V Leiden

Protein C deficiency

Protein S deficiency

Prothrombin gene mutation

Presence of antiphospholipid antibodies
Symptoms
The symptoms of abnormal clotting include:
Swelling, especially in the arms or legs

Pain

Limbs that are cold to the touch and appear blue or purple
Diagnosis
The methods we use to diagnose clotting disorders depend on the type:
Provoked blood clots:

If we suspect a clot, we quickly determine whether additional testing is necessary, and how to treat it.

Unprovoked blood clots:

These clots require blood tests. Our expertise helps us select the correct lab studies to accurately assess blood samples for abnormal clotting proteins. In some cases, we recommend genetic testing to assess mutations in genes responsible for clotting.
Treatment
We stay up to date on pediatric clotting disorder research to provide access to care options that are safe for children.
Your child's treatment may include:
Anti-clotting medications:

This option reduces the blood's ability to form abnormal clots. We use pediatric-specific dosing that's gentler on your child.

Monitoring:

Children on certain anti-clotting medications need regular blood monitoring to prevent side effects.

Physical therapy:

We use gentle activities to relieve discomfort from blood clots and improve circulation in the affected limb.

Preventive care:

In children with unprovoked clotting disorders, we may recommend medications before medical procedures to lower clotting risks.
Research and clinical trials
Research at Mays Cancer Center gives eligible patients access to new care methods through clinical trials. Your child may benefit from innovative options that are not widely available. Read more about pediatric clinical trials and research.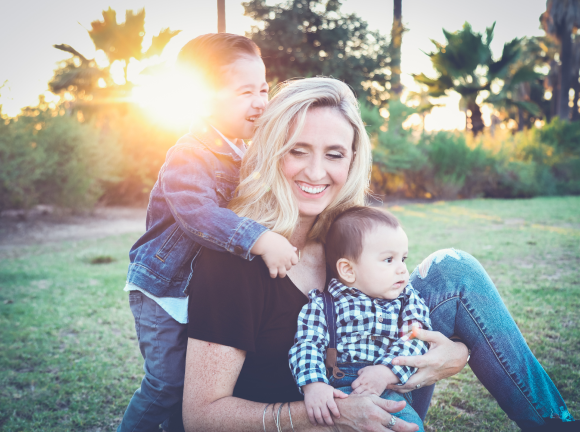 Take the first step by visiting our experts for testing, a second opinion or to learn about treatment options.
Our team includes experts from different medical specialties who share a commitment to delivering precise, personalized care.
Search our provider directory