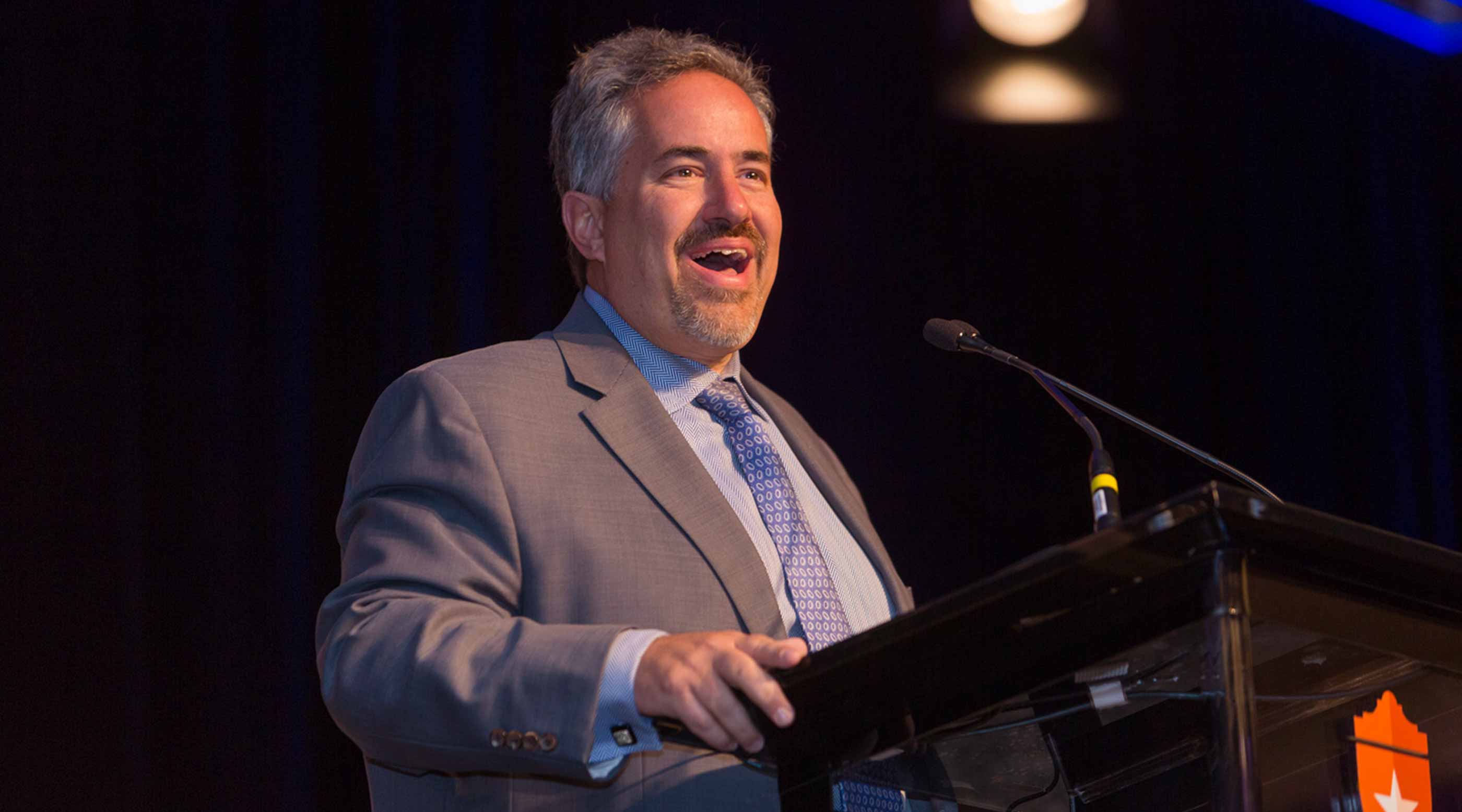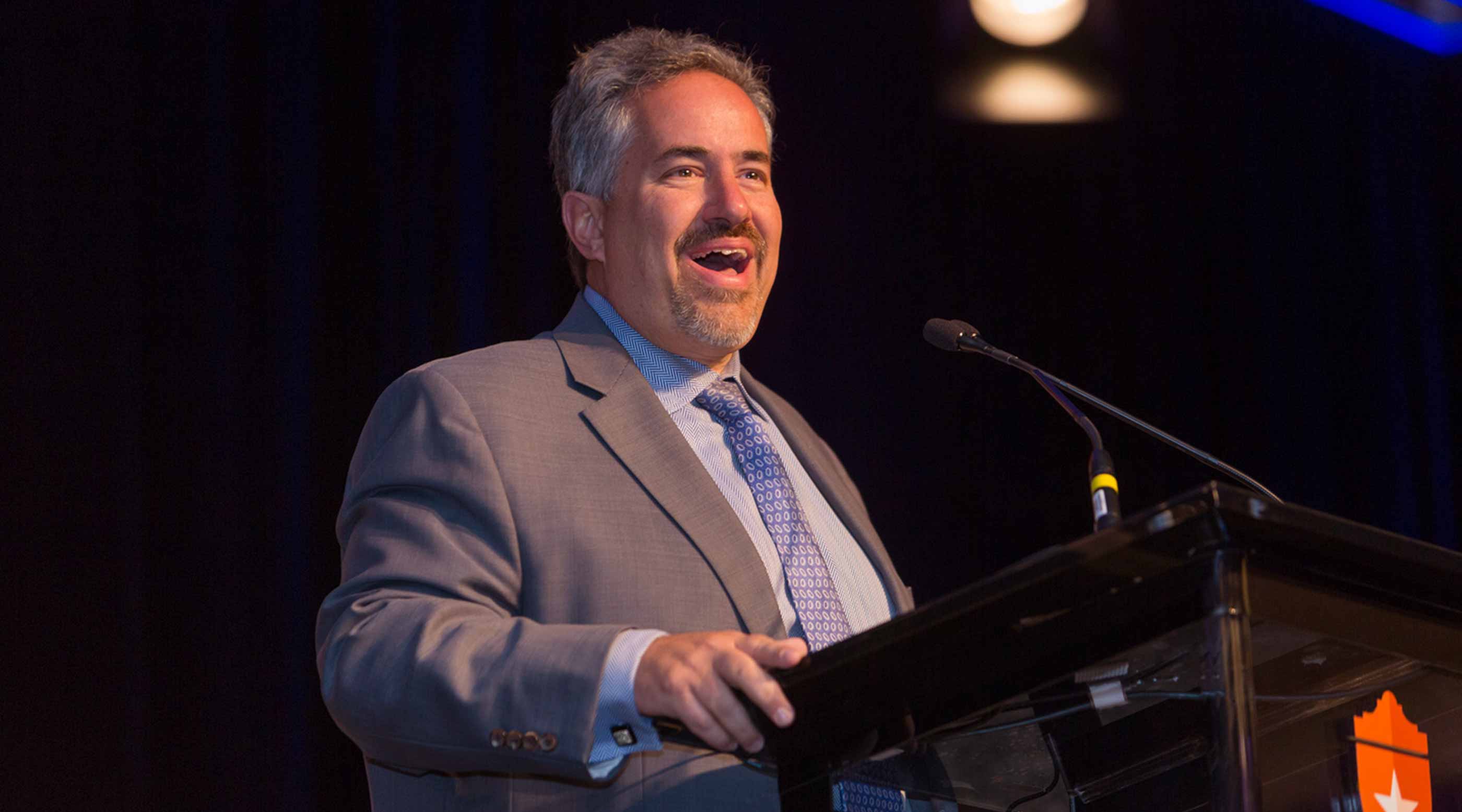 UT Health San Antonio MD Anderson Cancer Center is pleased to offer a collection of incredible talent, both scientific and clinical, to come and speak at your social and educational events.
We have developed a speaker's bureau of faculty that are available for your events or meetings to help educate about cancer prevention, detection, and treatment as well as the exciting scientific advances occurring at the cancer center and UT Health San Antonio. Our goal is to promote a better educated and informed community on how we can help prevent and cure cancer together.
The center is a National Cancer Institute-designated Cancer Center, one of four in Texas. This designation requires a tremendous focus on advancing care by developing tomorrow's treatments today. As a component of the University of Texas System and UT Health San Antonio, along with doctors and scientists who live in San Antonio and South Texas, we consider it a privilege and unique responsibility to fulfill this mission.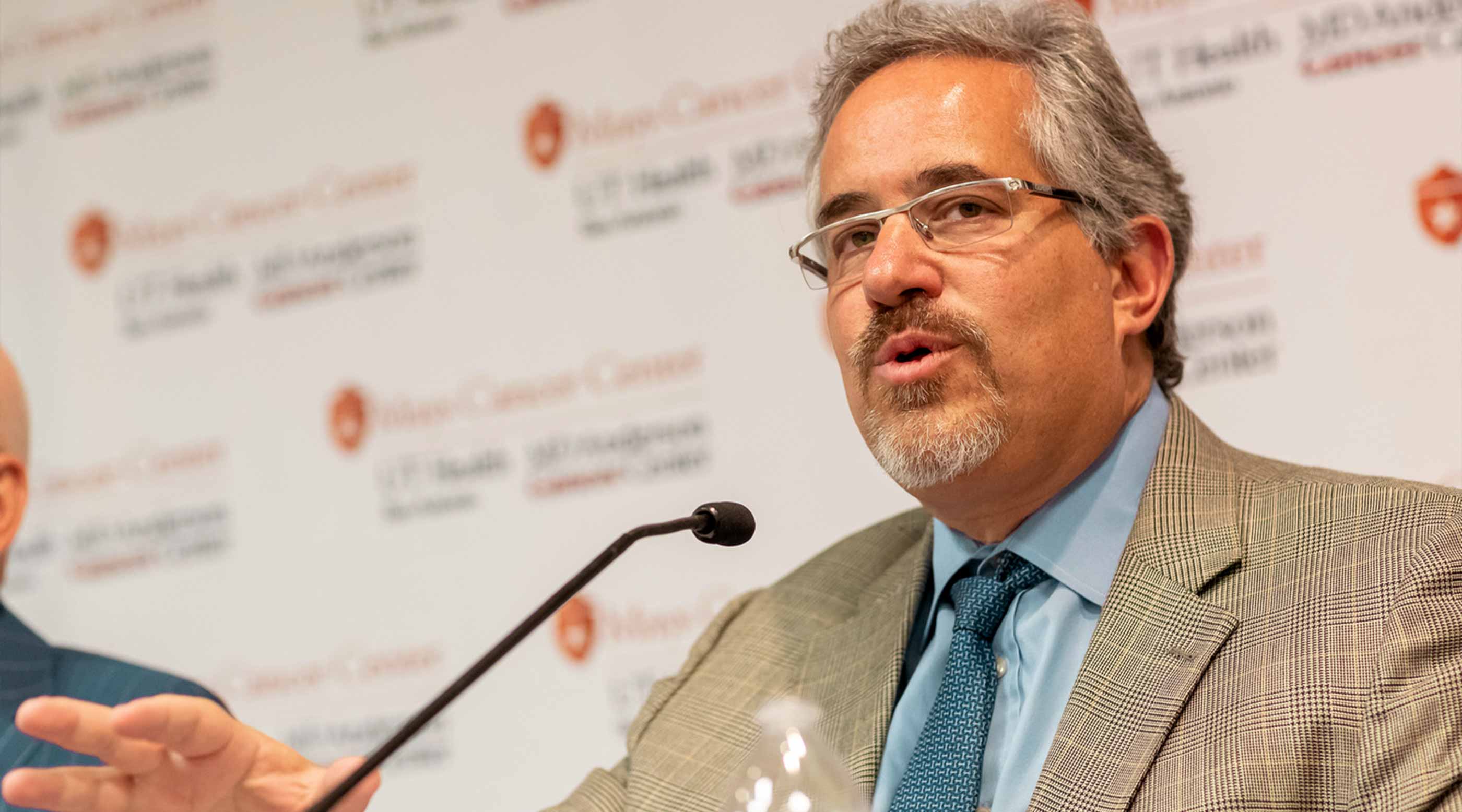 We consider it a privilege and unique responsibility to fulfill our mission.
Please browse our available speaking topics below if you would like one of our speakers to present at an event, large or small. If your group has a particular interest in any other fields, we can almost always identify a member of our faculty for such a subject.
Speaker's Bureau Topics
Brain Cancer
Brain Cancer – New Therapeutic Strategies
Bladder Cancer
Bladder Cancer – The Two Faces of a Common Disease Without a National Advocacy
Breast Cancer
Breast Cancer - Advances in Care
Breast Cancer Management
Genetics of Breast Cancer at the Molecular Level 
Why Some Women Get Breast Cancer and What We Can Do About It?
Preventing Breast Cancer Risk with Medication
Breast Cancer Screening: What We Know and What We Don't Know and What to do When There is No One Right Answer
What is New in Early and Advanced Breast Cancer Treatment?
Genetics of Breast Cancer at the Molecular Level
Cancer Clinical Trials
Cancer Clinical Trials: The Best Care Today; The Treatment of Tomorrow
Cervical Cancer
Treatment of Cervical Cancer
Prevention of Cervical Cancer
Colorectal Cancer
Update in Colon Cancer Prevention
Colon Cancer Treatment
Immunotherapy
Using the Immune System to Cure Cancer
Leukemia
New Therapies for Acute Leukemia:
Leading the Way in This Challenging Disease
Liver Cancer
New Treatment Strategies for Liver Cancer
Lung Cancer
Screening for Lung Cancer
Minimally Invasive Surgery for Lung
Advances in the Treatment of Lung Cancer
Improving Lung Cancer Treatment Through Multidisciplinary Care
Lymphoma
Advances in the Cure of Aggressive Lymphomas
Pancreatic Cancer
Updates in Pancreatic Cancer Surgery
Pediatric Cancer
Cancer in Adolescents and Young Adults
Prostate Cancer
Mother Nature's Approach to Cancer Prevention
Prevention and Early Detection of Prostate Cancer
Advanced Treatment of Prostate Cancer with Radiotherapy
Radiation Oncology
Management of Breast Cancer
Radiosurgery and Stereotactic Body Radiotherapy
Management of Soft-Tissue Sarcoma
Radiation Seed (brachytherapy) Treatment of Prostate Cancer
Cervical Cancer Treatment
Improving Treatment of Lung Cancer with a Multidisciplinary Team
High-Tech Radiotherapy: Past, Present and Future
Radiation Therapy and Hematological Malignancies
Radiation Therapy for Hematological Malignancies
Advanced Treatment of Prostate Cancer with Radiotherapy
Sarcoma
Science Education
Educational Programs in Cancer Research
Science Education (K-12)
Scientific Discoveries
Discovery of New Drugs to Block Tumor Cell Growth and Spread
Building Cancer Drugs Atom by Atom
Vision, Persistence, and Perseverance: 'Laser-guided' Anticancer Drugs 
Clues from Anti-Aging Discoveries at UT Health San Antonio for the Cure of Cancer
Controlling Cancer Growth by Cutting Its Communication
Protecting Bone from Cancer: From the Laboratory to the Clinic
Improving Latino Health & Reducing Cancer in South Texas and Beyond
Cancer Stem Cells and Targeted Drug Development
Native Texas Plants and New Anti-Cancer Therapies
High Tech Radiotherapy - Past, Present and Future